Cape Verde is hoping to follow Iceland's example in developing as a transatlantic aviation hub. The tropical archipelago nation is seeking Icelandic help to push through plans to privatize the state airline and to open new routes to Brazil, North America, Europe and Africa with a five-fold expansion of its fleet.
"Cape Verde has always been a link between Africa, America and Europe, now we want to bring more value to our geo-strategic and geo-economic position," Prime Minister Ulisses Correia e Silva, told RGN and other foreign media in Lisbon, Portugal.
"We want to raise Cape Verde's profile," he added. "We're a small country, but we have big ambitions."
His government aims to sell off the loss-making TACV airline next year as part of a plan that would increase the carrier's fleet of Boeing 757-200s from two to 10, enabling it to expand its route network and develop the international airport on the island of Sal as a hub.
"It will be a completely different concept of what the airline in Cape Verde has been before," Correia e Silva said. "This will open up new markets for us. People who want to fly to Europe from Brazil and North America will fly through Cape Verde."
In August, the government signed a management agreement with Loftleidir Icelandic, a subsidiary of Icelandair Group to restructure TACV.
The goal is to position TACV "as a key strategic asset to contribute to Cape Verde's potential as a year-round tourist destination and to develop Cape Verde's position as a connecting hub, linking four continents," Loftleidir Icelandic said in a statement.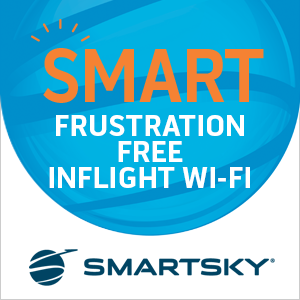 "Cape Verde has a good potential to develop as an air passenger hub, based on the geographical position of the country and its growing tourism infrastructure," Erlendur Svavarsson, Loftleidir Icelandic's senior vice-president for sales and marketing told RGN from Reykjavík.
Tourism is already Cape Verde's economic mainstay. It accounts for a 25 percent of national income and a fifth of jobs in the nation made up of 10 volcanic islands, which lies about 350 miles off Africa's west coast.
Correia e Silva's government wants to emulate the hub-and-spoke system that Icelandair has developed at Keflavik International Airport, based on cheap, convenient connections between Europe and North America, with the possibility of free stopovers of up to seven days.
Icelandair operates flights from Iceland to 18 destinations in the United States and Canada, plus 27 in Europe.
TACV currently has limited flights to Brazil, Europe, West Africa and Providence, Rhode Island, home to a large Cape Verdean community. Destinations lined up under the expansion plan include Boston, Paris, Amsterdam, Milan, Lisbon and Porto; Salvador, Recife, Fortaleza and Natal in Brazil; and the West African cities of Lagos, Abidjan, Dakar and Accra. More will be added later, if the hub project takes off.
Cape Verde also aims to follow Iceland in enticing travellers to stop over on their way across the Atlantic. The islands offer year-round sunshine, white-sand beaches and spectacular volcanic landscapes.
This year tourist numbers are expected to top 800,000, Correia e Silva said, with Brits, Germans and French leading the way. The government's target is to have up to 3 million vacationers – roughly six-times the native population.
To attract them, visa requirements will be lifted for travellers from most European Union nations from March 2018.
Since August, internal flights between the Cape Verde islands have been operated by Binter Cabo Verde, a subsidiary of the Canary Island-based airline Binter Canarias. TACV hived off its domestic services as part of plans to cut losses and ease debt before privatisation.
Government officials say Icelandair will have right of first refusal to take a majority stake in TACV when it's sold off next year. The state will maintain a minority holding in the privatized carrier and a number of shares will be placed on the stock market, Correia e Silva said.
About the Author
Paul Ames is a freelance reporter based in Lisbon, Portugal. He writes regularly for POLITICO and has been published in CNN Travel, The Financial Times, USA Today and many other international media. Paul is co-author of the Frommer's guide to Portugal. Previously he covered Europe for The Associated Press and GlobalPost. He has reported from over 50 countries, covering stories that ranged from the launch of Europe's euro currency and NATO's mission in Afghanistan, to conflicts in central Africa and the plight of migrant workers in the Middle East. Originally from England, he studied European politics at university in London and Nice before beginning his career in journalism. Twitter: @p1ames
Related Articles: