There are few airlines with as much design heritage as Finnair. Its easy to overuse the word iconic, from Tapio Wirkkala's Ultima Thule glasses, designed for Finnair's 1969 JFK route launch, to the airline's uniform dresses that are half sailor suit, half Star Trek uniform, through to its collaborations with interiors house Marimekko (including the 2013 Asian-inspired teapot) and, of course, Tove Jansson's ever-beloved cartoon Moomins.
"Our objective is to present the best of Finnish and Nordic design to our customers, offering them a truly Nordic experience when they fly Finnair," Piia Karhu, Finnair senior vice president of customer experience, tells Runway Girl Network. "Finnair's Nordic roots are also a very important inspiration for us in everything we do onboard. From the food we serve to the design of our lounges and cabins, the Nordic brands we collaborate with and most importantly how our staff interacts with our customers during every single trip they take with us.
But how do you update an icon? And how do you design an update so that truly fits into an airline's identity without compromising either the detail of the original or the airline's functional needs?
Finnair's work with Marimekko is a case in point, spanning as it does everything from napkins to blankets to amenity kits to actual aircraft. In a sign of how well the two brands fit each other, the partnership is only five years old yet feels entirely integrated  if ripe for a bit of an update. (The collaboration hasn't always been entirely trouble-free, mind, including with a 2013 pattern plagiarism scandal that took place after Finnair had painted an aircraft with the pattern.)
While many of the deep blue patterns still match Finnair's brand, some other options could freshen things up a little. Some pieces are still superlative, like the teapot. But the light green version of the Silkkikuikka pattern feels like it hasn't aged well, and some of the pieces (including the three-mouthfuls teacup) could perhaps be replaced with something a little more practically sized for modern trends — your author always requests a cup of coffee in the larger handled cup-bowl, which alternately feels a little bit French and a little bit ridiculous. The collection doesn't necessarily need a complete overhaul, but something to draw the disparate items together, and to update some of the fabrics used to be more 2017, would be smart.
Tove Jansson's ever-popular Moomins, meanwhile, feature on a new batch of inflight sales items, including Japanese market-friendly personal towels, stuffed toys, tote bags, mugs and even children's juice-based drinks. A closer collaboration could be smart here: if EVA Air can attract passengers and media coverage alike with Hello Kitty co-branding, there's no reason why a couple of Moominplanes and matching Moomingates shouldn't work too.
The trick is to go big or go home with this kind of partnership: some of the Marimekko liveries in recent years have felt less than fully committed, with the most recent Kivet livery essentially some dots behind the wing in the same colour as the livery.
But new partnerships are in the works too, notably with Fazer, a brand all Finns know but few foreigners have ever encountered, and the national chocolatier — Fazer is the Cadbury's or Hershey's of Finland.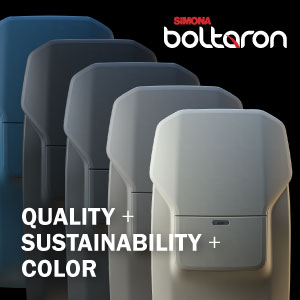 Fazer (pronounced faht-zer) has taken over the lounge operations from the brand-transparent previous operator, and after an initial round of changes (including adding more Nordic-style healthier food options) the company is working on a new set of catering designed for Finnair's Premium lounge, available exclusively to top-tier frequent flyer programme members.
Featuring the Ultima Thule glassware, the concept is a series of eyecatchingly beautiful mouthfuls that passengers can assemble into the size of meal that fits them, plus soup and salad options. In addition, at peak dining times in-lounge chef will act partly as a welcoming, mood-setting host and partly as a supplement. The chef will be useful: getting an ample serve is tricky with little things in pre-plated mini-bowls, however delightful they look. But it's wonderful to see airlines focussing on both the design and the detail of lounge food, which can all too often be a bit "your choice of brown or red gloop on beige or white carbs".
Having taken its previously outsourced flight catering back in-house as Finnair Kitchen, Finnair has also recently started partnering with Nordic chefs onboard to spruce up inflight dining, which chef Kari Aihinen describes in a Finnishly plain way.
Aihinen's approach to food feels like the crux of what Finnair is trying to do: bringing together the ingredients of great design with just the right levels of each part, all within the constraints of the modern airline passenger experience, while also trying to surprise and delight both new customers and repeat guests with its modern Nordic, Finnish concept.
Designing for simplicity is hard — but meeting Finnair's team, it's clear that the airline has a shared vision for the big picture. Now it's all about the details.
Image Gallery:
John Walton was a guest of Finnair in Helsinki.
Related Articles: