Ten years ago, Cathay Pacific's first class seat on its Boeing 777-300ER aircraft was almost as much a gamechanger for the commercial aviation industry as its Singaporean contemporary, the A380 Suites product. Originally debuting in 2007, the seat received a mid-life refresh in 2013 with the help of design house Foster & Partners, and I had the chance to experience it on a recent day flight from Hong Kong to London. (Full disclosure: the airline upgraded me from business so I could try it out.)
On boarding, three things struck me: firstly, that the overhead bin-less cabin feels very high-ceilinged indeed. I'm not sure this is genuinely a plus, though, since the seat's pod shape lends itself to an almost cocooned feeling, and the extra space overhead feels odd somehow. Despite not being a fan of binless overheads for noise reasons — I tend to find that the extra space leads to echo, and this cabin was no exception — I thought Cathay's side cupboard implementation was one of the better versions of this storage option I've seen.
Secondly, the seats are really, really wide, thanks to a fold-up armrest. I took advantage of this space later in the flight to curl up with my Kindle under the duvet, like I would on the sofa at home. I do feel like a really good cushion might be handy here, though — the crew were happy to find a spare pillow so I could snuggle down, but something proactive might be a plus.
Lastly, the seats are oddly close together for first class, as a result of their outward-facing herringbone layout, where the feet of row 2 are to the side of the head of row 1. There's no business class-style overlap at foot level, but with almost every other seat in its class offering a bit more space from the seat behind, the proximity felt unusual.
It also struck me that the seat was rather dinged up, with peeling laminate on the armrest that should have been easily fixable with some standard maintenance adhesive. I recognise that Cathay's interiors maintenance teams have likely been busy fixing their A350 Zodiac Cirrus business class seats, but first class also needs some attention.
The crew throughout the flight were absolute gems: knowledgeable about the wine on offer (including a special Australian pair), friendly, charming and keen to help as they efficiently glided through the cabin. I hadn't been particularly impressed by the crew on most of my recent Cathay Pacific flights, so it was reassuring to find that Cathay Pacific can still provide great service when it wants to.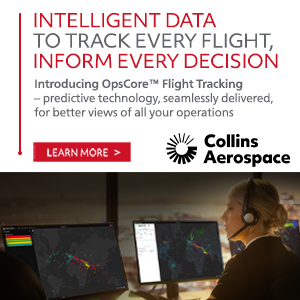 The catering and provisioning, though, was markedly less impressive. The first class Champagne, Krug, ran out during the amuse-gueule to start the meal, which is ironically enough entitled "Caviar and Champagne". The business class bubbles, Billecart-Salmon, is one of my favourites, but it is not a first class bottle. I also found the 2004 Pauillac (which would have been a real treat on the ground) to be overly stark and entirely underwhelming in the air, and I didn't think the Chablis' minerality helped it at altitude either. It felt rather like Cathay's wine purchases had been done for name rather than with a view to how it would taste at the dry, low-pressure equivalent of 8,000 feet in an aircraft.
Despite being the third of six passengers to have their order taken, I was disappointed that the beef main course had run out and the other lunch option — pasta — did not take my fancy. While the crew were kind enough to offer one of the mains from dinner instead, some tasty dawanzi (lion head meatballs), I noted that I'd had the same dish in business class on my outbound flight to Tokyo.
The cheese course, too, failed to impress, with an unimaginative selection of from-the-fridge cold and not particularly high quality cheeses — and practically identical to what I'd been served in business class on recent flights. Perhaps I'd been spoiled by Swiss' fabulous first class cheeseboard earlier in the year, but I know a decent set of cheeses isn't impossible to cater even if an airline's home market isn't one of the world's great cheese-producing nations.
Some positive notes: the caviar was very fresh and well-presented, and I very much enjoyed the savoury, creamy mushroom soup. The Australian wines were excellent, particularly the Wolf Blass Cabernet Sauvignon, which was truly superb. The Riesling, too, was a real discovery, and with regional palates tending to prefer less dry wines, this was a smart option on the part of Cathay's wine consultant. The fries with the late afternoon snack burger were impressive, since that's hard to get right in the air. The chicken dish in the dinner service was tasty and well-cooked.
While I personally don't care for the scents Aesop uses in its toiletries, the amenity kit was well-stocked and included a glasses cloth, which I very much appreciated (both for my specs and for my laptop screen, which I realised needed a good clean.
I found Cathay's bedding high quality and very comfortable, although a substantial mattress pad would have been a very welcome touch. Other airlines include memory foam, for example, in business class, and it's a shame that Cathay hasn't in first.
The only uniquely first class part of the StudioCX entertainment system was the praiseworthy set of Bose headphones, and indeed the system itself had a wide range of recent early-window release movies — including the excellent Hidden Figures and Moonlight, both of which deal with themes that some airlines might not wish to show on board — but was a little sparse elsewhere.
I particularly noticed a lack of Hong Kong destination content, though: a series of shorts exploring the various neighbourhoods of Hong Kong, or local history programmes, even in partnership with a local hotel brand like the Peninsula, would have been very welcome. The screens have also not aged well, with brightness and resolution underperforming, even with the knowledge that personal electronic device screen quality has progressed significantly faster than inflight entertainment equivalents.
Overall, though, in the context of disastrous financial results, my takeaway from this flight was that Cathay needs to decide whether it wants to continue offering first class, and to take a good hard look at both the quality of the hard product and the provisioning of its soft product if it wants to attract paying first class passengers.
Cathay Pacific provided a space-available upgrade from John Walton's business class ticket to enable this review.
Image Gallery:
Related Articles: