Red plastic "Solo" cups and decks of cards may go more with the image of a typical fraternity house rather than that of a private jet, but for the first transpacific flight of the newest luxury charter aircraft on the scene, comfort and ease was priority over posh posturing.
The plane is the Aruba-registered P4-XTL "Crystal Skye," a Boeing 777-200LR owned by Crystal Luxury Air, an affiliate of Crystal Cruises and Genting Hong Kong. The lucky passengers for the nearly 12-hour flight from Vancouver to Shanghai on 17 September were the Canucks, Vancouver's hockey team. Flying to China to compete in preseason games against the L.A. Kings in Shanghai and Beijing, the teammates were awed by their swank ride, sharing their impressions and snaps on social media throughout their trip.
With the press release issued nearly two years ago and very little heard of the plane since last fall when it announced its inaugural "AirCruise" itineraries and began its interior fit-out, we can only say that it's about time some images, however fuzzy and frantically shared, leak out.
If configured for commercial service, the 777-200LR would happily fly some 300 passengers. Lie-flat seats in an extraordinarily spacious cabin plus a 24-seat onboard lounge with wine library knock that number down to only 88 guests able to fly "to some of the world's most exotic and remote locales" in this bespoke set-up, however. Chartering the Crystal Skye currently rings up at $55,000 an hour, and its range makes possible lengthy non-stop charters such as Los Angeles to Perth, Beijing to Johannesburg, and London to Honolulu. The widebody joins a 12-guest flagship Bombardier Global Express XRS to form a fleet of two for the luxury travel company.
The seats onboard Crystal's 777 are the same base as seen in LATAM's unified business class, designed by London-based consulting firm PriestmanGoode. For Crystal, they are the base of a cabin dubbed "Crystal Exclusive Class", with a passenger experience enhanced by Bose Noise Cancelling headphones, Apple iPads, complimentary global Wi-Fi, 24-inch personal touchscreen monitors with on-demand programming, individual USB ports and power outlets, custom blankets, lumbar and head pillows, and duvets and mattress toppers. Each seat measures 73.5 inches fully flat and the lavatories are stocked with Etro amenities.
The cherry on top is the highest crew-to-guest ratio in the private market, incorporating butlers plucked from Crystal's cruise ships, as well as a chef cooking up "Michelin-inspired" cuisine. The custom interiors were a collaboration between Crystal and Greenpoint Technologies, with installation at Greenpoint's base at Moses Lake, in the center of Washington State.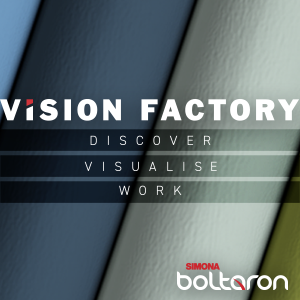 Travel brands expanding into private planes are nothing new, with both Abercrombie & Kent and Four Seasons jetting around the world on leased Boeing 757s the last few years, with an average all-inclusive, per-person tour cost of $115,000. The Crystal Skye 777 easily beats that, with its advertised 27-day inaugural trip priced from $159,000 per person. Planned for August of this year, that trip did not fly, and instead the 777 was handed over to Crystal with a ceremony at Boeing on 1 August, with its first official flight taking place only a few days ago, from Moses Lake to Vancouver, as it positioned for the Canucks charter. Originally set to partner with The Peninsula Hotels for around-the-world journeys of 14-, 21-, and 28 days, the model has now changed to be purely private charter.
Although the Canucks kicked back in t-shirts, shorts, and socks for their private flight on Crystal Skye (and played poker on the lounge's dining tables), the aircraft is being marketed for more formal occasions. Think beyond the boring business travel needs of Fortune 500 boards of directors, and imagine entire weddings or other joyful celebrations onboard. After all, $55,000 an hour to fly 87 of your best friends to party in private Maldivian villas isn't too far off what some of the world's spendiest jetsetters already call a good weekend.
Related Articles: