The bread and butter of British Airways' business is the transatlantic market, particularly the almost shuttle service it operates between New York JFK and London. As part of the airline's £400m (US$517m) soft product revamp of its business class cabin, BA has extended its partnership with DO & CO, a company with one of the best reputations for quality inflight catering in the industry. And, in a nod to the importance of these crucial flights on the boundary between midhaul and longhaul, DO & CO will launch the service by catering all British Airways flights from London Heathrow and London City to New York JFK, as well as from London to Chicago O'Hare, in first and business classes.
"We're delighted to be working with DO & CO on the new Club World catering," a British Airways spokesperson told Runway Girl Network. "We have a long history of working with them. We were already working with DO & CO on our Club World catering."
"DO & CO operates gourmet kitchens in JFK and ORD [Chicago O'Hare], and therefore all menus will be produced with fresh ingredients and the same quality driven mind-set. DO & CO is providing catering from ORD to LHR and all Business Class menus for Club Europe." The latter is remarkably surprising, since the Club Europe food cuts since the change in concept earlier this year — coinciding with the addition of the buy-on-board Marks & Spencer economy offering, which DO & CO is not providing — has received universal opprobrium.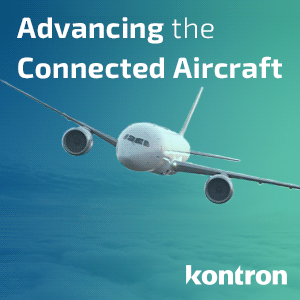 The concept of DO & CO's food, a company spokesperson tells RGN, is "a premium restaurant style dining approach. We only use fresh ingredients and all our dishes are prepared daily in-house by our experienced chefs. We do not work with bought in and readymade products, nor commodity food, we never use additives or preservatives either. Everything is fresh."
The spokesperson continues, "DO & CO gourmet kitchens are restaurant style organized kitchens and our chefs rotate between premium restaurants and top events. This is the reason why DO & CO's approach is different to others and all cooking techniques are focused on boutique handmade quality methods."
"We are very happy that the new restaurant style service concept for Club World has launched and hope that BA passengers will appreciate the new quality approach," Attila Dogudan, DO & CO founder and chief executive officer tells Runway Girl Network. "I am very confident that BA will differentiate and will set new benchmarks in the industry and we all from DO & CO are very proud to be part of this project."
Colin Talbot, British Airways' head of catering, said: "We've really focused on attention to detail with the new Club World menu, with the aim of delivering a real restaurant experience in the sky. We've considered everything from flavours and textures, to look and feel, all of which have to work at altitude. The dishes are designed to pop with taste and the table settings are both elegant and practical, with thought-through details such as stemless wine glasses."
Those service items, DO & CO says, took a year and a half to design in "very close cooperation with BA's product team and cabin crew," from concept signoffs through technical drawings, computer simulations, 3D prints, ground trials, air trials, and cabin routine trials.
"Teams of both DO & CO and BA worked together very closely to create a great dining experience and enable the crew to deliver a smooth and efficient service," DO & CO's spokesperson said. "It is always about teamwork and BA crews are doing an especially great job in the daily delivery."
BA extensively tested the new menu on numerous flights, and refined elements after every trial, "so we believe the final product our customers will receive on flights to New York from September will prove incredibly popular," says BA's Colin Talbot.
British Airways confirmed to RGN that it is planning to roll the revamped Club World catering out to the rest of the carrier's longhaul flights through 2018.
Related Articles: