There are a number of misconceptions about people with disabilities (PWDs) and their desire for travel, and even their wherewithal to do so. Their value as a target market group is vastly underappreciated, despite the fact that people with disabilities – there are over 60 million individuals – are the largest minority group in the US alone.
Open Doors Organization (ODO) is a non-profit organization that compiles statistics about travel, tourism and disability. ODO's 2015 market study on spending showed that, over a two-year period, more than 26 million Americans with disabilities spent $35 billion. That's an impressive figure. In fact, the organization notes that the true economic impact looks more like $70 billion over two years, since travellers with disabilities usually bring at least one other person on their trips.
Furthermore, the amount spent on accessible travel is rising, with baby boomers accounting for more than half of all spending in this sector. Over 40% of this age group will be retiring with some form of disability, raising the total value of the inclusive tourism sector to over 25% of the market by 2020.
There are other business advantages to catering to this group. The United Nations' World Tourism Organization (UNWTO) notes that travellers with disabilities are more likely to travel during the off season, compared to other vacationers, and they're more likely to make a return visit. In its report Good Practices in the Accessible Tourism Supply Chain, the UNWTO says that having accessible accommodations in place for travellers with disabilities is a "golden opportunity" for the tourism sector.
In many ways, the needs of travellers with disabilities are the same as other globetrotters: they need a way to get there, a place to stay, and things to do. Yet the industry continues to sideline people with disabilities, excluding them from services and facilities, and providing them instead with frustrating experiences.
Travel Barriers are Too Common
If the travel and tourism companies are to take advantage of the opportunities presented by the disability market, they must respond to it appropriately. People with disabilities have various accessibility needs. Unfortunately, the industry has been slow to address them. The ODO's market study revealed that a majority of air travellers with disabilities reported significant accessibility problems – 72% of them encountered barriers with the airline itself, and 65% with the airport. In 2015, more than 30,000 disability-related complaints were filed against airlines, according to the U.S. Department of Transportation. This is double what it was 10 years ago.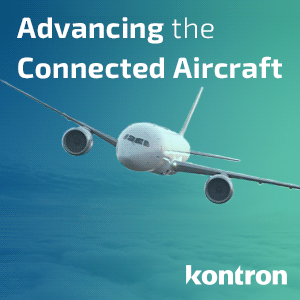 It's not only airlines that are failing customers with disabilities. In the ODO survey, close to half of travellers with disabilities who stayed at a hotel or motel met with significant barriers. Typical barriers in these settings include problems with communication or customer service (inaccessible information, lack of disability awareness by staff, and poor online experiences fall into these categories). Often, these are simple and relatively inexpensive issues to resolve.
The Americans with Disabilities Act guarantees the right to equal service, and yet over the years, the US Department of Justice has had to investigate numerous complaints lodged by travellers with disabilities. Some of the companies ordered to remove accessibility barriers include Hilton Worldwide, Carnival Corporation and multiple Atlantic City hotels and casinos.
Given the fact that barriers still exist and accessibility is by no means assured, people with disabilities know they must pre-plan their trips carefully, starting with the Internet. They seek very specific information, and if they can't find it, they may not be inclined to take the risk. Consequently, they'll book their travel elsewhere – or decide not to travel at all.
Removing the Barriers
Accommodating travellers with disabilities is necessary, and it's the law, but it's not difficult or costly, especially when you consider the payoff. Just be sure you're taking into account the digital experience for these customers – how they interact with your website or mobile apps – when you strategize around accessibility.
It is 2017, and people with disabilities, like everyone else, are going online before going on a trip. In fact, three out of five individuals turn to the Internet as their main source of information before making travel selections. To be truly useful and equitable, that information must meet two conditions: it must answer their accessibility questions, and it must be in an accessible format.
That's why accessibility standards in the travel industry don't only cover the physical environment – the width of hallways, or the need for flashing-light emergency alarms. There are now standards, such as the Air Carrier Access Act (ACAA), that outline steps for accommodating people with disabilities in a digital environment. After all, people with disabilities are twice as likely to make flight reservations online as they are over the phone.
Enhancing the digital experience for customers with disabilities is both rewarding and achievable. The Web Content Accessibility Guidelines (WCAG) include technical instructions for making sure a website is understandable by people with a wide range of disabilities, whether they're blind and use screen readers, or have physical disabilities and use something other than a keyboard or mouse. (Another great thing about improving web accessibility, by the way, is that it improves search engine optimization – more travellers with and without disabilities will find your website when you follow the WCAG technical requirements.)
At the first-ever Conference on Accessible Tourism in Europe, held in San Marino in 2014 to promote the value of this target market, other examples of accommodating disabilities with "smart technologies" were showcased. For instance, mobile apps can provide customized travel information with disability-specific content or in alternate formats.
Certainly, there are some companies in the travel and tourism industry that have been taking notice of the disability market, and do understand the importance of highlighting accessibility options before an individual even leaves home. Qantas, Marriott and Hertz all offer their customers a downloadable assistive technology (AT) app for free. This technology supplies PWDs with multiple ways to read, browse and make bookings on their websites, essentially making the online world more accessible to a wider variety of potential customers.
Marriott has a dedicated microsite for people with disabilities looking to learn more about accessibility. And in its online reservations section, accessibility details are provided such as "accessible guest rooms have a 32-inch-wide opening" and "roll in showers" – details which, for a traveller with a disability, can make all the difference as to whether or not they decide to book a stay.
Hertz has even assembled a section on their website titled "Car Rental Services for People with Disabilities", making it simple for a traveller with a disability to find relevant accessibility policies and services without wasting time searching.
Marketing to travellers with disabilities is a worthwhile endeavor, but companies must be prepared to accommodate them. They should review and comply with accessibility standards. Disability-related information posted on travel websites or mobile apps should be featured prominently and easy to find. All digital information should be in an accessible format that follows the WCAG 2.0 technical requirements. And companies can further demonstrate that they value their customers with disabilities by providing an assistive technology app.
The people surveyed by Open Doors Organization said they would travel and spend even more if their needs were better accommodated. Companies in this sector must make a larger effort to provide an inclusive, welcoming experience for people who love to travel and happen to have disabilities.
Related Articles: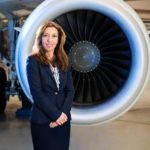 About the author:
Helen Papathanasakis is the Director of Human Resources and Operations at eSSENTIAL Accessibility. Marriott, Omni Hotels, Greyhound and Qantas are just a few of the familiar names that leverage eSSENTIAL Accessibility's comprehensive accessibility solution to enhance the digital experience for travelers with disabilities. Prior to joining eSSENTIAL Accessibility, Helen held the position of Chief Operating Officer at Sky Regional Airlines. She is a Certified Human Resources Professional (CHRP), a Certified Professional in Accessibility Core Competencies (CPACC), and a skilled leader who fully understands the importance of developing an effective corporate culture ensuring diversity and inclusion. Helen graduated from the University of Toronto, with a Bachelor of Arts in Political Science.