HAMBURG — Acro's Series 6 fully-featured economy seat is set to launch on Air New Zealand's forthcoming Airbus A320neo and A321neo aircraft, following a fast-paced, 24-hour global development process in London and Auckland. The aircraft are due to debut later this year, and a joint announcement from the airline and seatmaker also confirms in a LOPA (layout of passenger accommodation) diagram that business class will not be offered on these jets, which serve markets of between 3 and 5 hours between New Zealand, Australia and the Pacific Islands.
The Series 6 seat is an evolution of Acro's highly-regarded barebones slimline Series 3, and brings the space-saving design principles used in that product — as seen on Spirit, Allegiant, Frontier and others — to a more supportive and cushioned seat.
"By testing our prototypes with consumers," Acro CEO Chris Brady says, "we're able to ensure we'd designed a chair that could retain comfort over time. With plush seats you tend to become more restricted in your movement and fixed in one position so it becomes uncomfortable quite quickly – typically within the first 30 minutes of the flight. By designing a seat that offers both support and the ability to move more freely, the Series 6 when tested after 90 minutes of sitting was rated much higher than other contemporary economy class seat designs."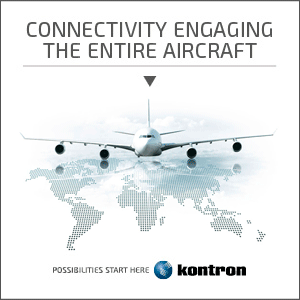 Air New Zealand promises that the additional space will go straight to passengers knees, with no reduction in pitch compared with the airline's existing aircraft, rather than just to the airline's balance sheet. "By starting from a place of simplicity with an already refined and elegant prototype, and then working with a real passion for detail on a range of small but significant improvements we were able to avoid a usually difficult trade-off — making real gains in seat space with no loss of seat pitch," the airline says.
The antipodean location of the airline and its seatmaker was a challenge turned into an opportunity, Acro and Air New Zealand say. "With Acro based in England, half a world away from Air New Zealand's Auckland based engineering team, and a timeline half that of normal seat development, we had to fast track our development and re nement process by working seamlessly across two opposing time zones. To do this we set up two identical development rigs, one at Acro's Gatwick facilities, one in Auckland. This allowed our teams to create, test and send through learnings while the other team slept, Acro's design team building on and being challenged by Air New Zealand's aviation engineering experts. [The process also improved] the quality of design decisions and engineering solutions while giving us continuous 24-hour progress, effectively halving the lead time."
Series 6 brings with it a more thoughtful integration of the on-demand inflight entertainment that is, in Air New Zealand's trans-Tasman market, both a differentiator (against low-cost Jetstar, and with the Kiwi carrier's partner Virgin Australia, which offers only streaming entertainment) and #PaxEx defensive bulwark (against Emirates and Qantas). "By completely redesigning the IFE boxes and power feed system in a way that hadn't been done before, we were able to have the IFE seamlessly within a small space, but also save weight and reduce complexity of the IFE feed system overall," the airline and seatmaker explain in a joint release.
It also comes with a wider middle seat for the 3-3 seating configuration. "Through clever seat and armrest design we've been able to effectively add 1.5 inches more width to the middle seat when compared to the window and aisle seats, more fairly distributing the personal space available to the customer across the seat," Air NZ and Acro state, noting that they are "adding some much needed love to the unloved middle seat."
Related Articles: