Having agreed a crucial strategic partnership with China's Air Esurfing (ARE), whose parent Air Media Group boasts a 90 percent-plus market share in China's aviation digital-media sector, Israeli firm Gilat Satellite Networks hopes to bring ARE and international inflight entertainment and connectivity industry stakeholders into a joint venture to develop broadband communications for Chinese domestic routes.
Unlike inflight connectivity for international flights to and from China, which China's telecoms-industry regulator MIIT (Ministry of Industry and Information Technology) began opening cautiously to competition about 18 months ago, China's domestic market remains extremely tightly regulated. As of today it is still embryonic at best, ARE being the first of a handful of Chinese companies that MIIT has approved to operate inflight connectivity domestically. To wit, an unrelated trial of an air-to-ground network in China some time ago was "very limited" and "to our knowledge, no path for air-to-ground is planned," according to Michael Barak, who as VP of Gilat's Mobility Division oversees the firm's aeronautical, China and defense business units.
Barak sees the Gilat-ARE partnership as providing a solid start to developing China's domestic inflight connectivity market. Adding selected international partners "well known for their entertainment and connectivity partnerships with airlines throughout the world" would reinforce the partnership's route to success, he tells RGN.
In combination with the strong relationships local partner ARE has with major Chinese airlines, which are "very cautious" in their approach to the inflight connectivity market, international industry players – already familiar to large Chinese carriers – would add value to the joint venture by broadening the service offerings potentially available.
The future Chinese domestic broadband inflight connectivity market will rely on Chinasat's forthcoming domestic HTS Ka-band telecoms network, according to Barak, who insists that no other satellite broadband network has the capacity to serve all of China.
The only abundant capacity is [Chinasat's] Ka-band, over the domestic landmass. The Ka-band ecosystem will dominate the IFC system in China when it opens up.
Together with Chinese partner Space Star Technology Co Ltd, Gilat is supplying the ground-based infrastructure for Chinasat's Ka-band network. The infrastructure includes three ground stations and all the VSAT modems and terminals necessary to serve multiple telecoms applications – cellular backhaul, remote learning, emergency services and inflight connectivity being but four of them – which will all use capacity provided by the network.
Chinasat's HTS Ka-band network will use the Ka-band satellites Chinasat 16 (ZX-16, due to be launched in late March or early April) and Chinasat 18, due to be launched in 2018. The Chinasat 16 satellite's 26 spot beams will provide Ka-band coverage for 80 percent of the Chinese mainland, including all of China's largest cities and the domestic air routes linking them. Chinasat 18's spot beams will complete Ka-band coverage of China.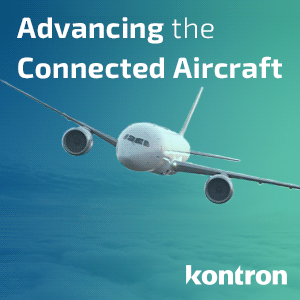 Barak concedes the IFC business-model issue – there are lingering doubts that Chinese domestic passengers will pay – "needs to be resolved, to see mass deployment" in the Chinese domestic market. But if his "strategic plan" to add selected international partners to create a "well-financed joint venture with international players" is approved by the relevant Chinese regulators, the venture could "get a big chunk of the domestic market", he says.
Gilat, which regards China so strategically as a territory for business development that "we treat it differently from any other", is "well positioned to bring in such partners", says Barak. This is because it offers "the unique combination of [having] a local partner and Gilat's positioning" as the ground-infrastructure provider for Chinasat's forthcoming Ka-band network.
Various "international suspects are very interested" in Gilat's plan and the company is in discussions with several players, says Barak. "I believe we will find a business structure to find a strong business model in China" to provide connectivity on domestic routes.
The rewards potentially available from developing a strong Chinese domestic-route inflight connectivity market are high. Barak estimates that some 3,000 aircraft are now operating on Chinese domestic routes, almost all of which aren't equipped and would require retrofit. This is the market Gilat and ARE initially are targeting. (Eventually, with new deliveries, the Chinese domestic airline market will grow to around 5,000 aircraft, he reckons.) Most existing aircraft flying on Chinese domestic routes are narrowbodies and it is no coincidence that Barak says Gilat is seeking to obtain a supplemental type certificate (STC) first for a popular, but unspecified, narrowbody model.
Under pressure to deliver the first Chinese STC and begin equipment installations in Chinese domestic-route aircraft in the first half of 2018, Gilat's route to obtaining the STC is of necessity tortuous because of the requirements imposed by CAAC, China's aviation regulator. First Gilat will need to lease an aircraft in the USA or Europe – perhaps but probably not in Israel – and then flight-test it to obtain FAA or EASA approval. Gilat will use certification consultants "and third parties" to aid and speed this process, Barak says. "I hope that we will close [agreements with STC] partners very quickly – we can't afford to drag our feet."
Then, once Gilat has obtained the STC from a leading Western regulatory authority, it will need to flight-test an aircraft flying domestically in China, in order to obtain the CAAC STC. Since ARE is working in parallel to sign customers for the planned domestic inflight connectivity service, Gilat hopes one or more Chinese customers will have signed up by the time it needs to flight-test an aircraft in China and that a customer will provide an aircraft for the required flying.
For the Chinese domestic-route application, ARE as the Chinese partner and domestic Internet service provider will equip aircraft with Gilat's dual-band RaySat ER6000-A Ku/Ka band antenna (previously discussed on RGN); Gilat's Wavestream AeroStream power amplifier; Gilat's AeroStream radio frequency units; and its SkyEdge II-c Taurus modem manager.
Naturally, the use of a dual-band Ku/Ka antenna begs the question of whether there is a Ku connectivity element to the plan. Perhaps in the fullness of time, but Barak was clear that Ka is the initial focus.
Gilat originally developed the dual-band antenna for another customer's terminal, but "this is the first time Gilat is providing an end-to-end solution, including all components … and the basement system," says Barak.
Gilat also believes its ER6000-A Ku/Ka antenna and terminal was the first antenna designed from the outset to fit two radomes: General Dynamics' Boeing Tri-band radome and Carlisle Interconnect Technologies' FlightGear Ka/Ku/tri-band universal satellite antenna mount and radome. The latter is developed in partnership with Saint Gobain.
ARE and Gilat believe that, when MIIT approves the rollout of broadband connectivity for Chinese domestic routes, the market "might open up quicker" than the protracted rollout of connectivity on international flights to and from China. Today "there are not more than 200 tails" offering international connectivity to and from China, suggests Barak (China Eastern recently tripled its order for Panasonic Ku).
Barak expects installations in 2018 of no more than "several tens" of domestic-fleet aircraft, but thinks the installation pace will pick up in 2019, and 2020 then might see "a lot more" installations. However, Barak has no forecast for how long it might take to accomplish a full rollout throughout the Chinese domestic aircraft fleet, because of the regulatory and business-model uncertainties which remain to be resolved.
Related Articles: