One of the passenger experience benefits for first class travellers has been missing for eight years at London Heathrow's Terminal 5, the home of British Airways: a fully separated fast-track system to speed flyers privately through checkin and security. But that will change in April with the launch of First Wing.
Virgin Atlantic has offered its Upper Class Wing to business passengers, with a dedicated entrance and security line at Terminal 3 for years, as do many international airlines at their own home hubs, so it's great to see BA finally getting with the programme — but, of course, it is only at Terminal 5, and not Terminal 3 where a significant minority of British Airways' flights operate.
The previous offering was a section of the main checkin hall and a "secret door" just after fast track security, enabling passengers with Concorde Room access (invite-only frequent flyers and BA's first class passengers) to skip the enforced double-back march past Heathrow Airport's duty free shopping that every other passenger must endure. The First Wing "will be assessable [sic] for the airline's first customers, eligible Gold Executive Club customers and oneworld Emerald members," BA says.
The new wing "will be located next to the airlines [sic] first check-in area. It will create an enhanced private check-in zone where customers will be guided to two new dedicated security lanes, designed to speed up the process of passing through the airport. Once through security, customers will have dedicated access to British Airways' Galleries First lounge and through to the airline's flagship Concorde Room," BA promises. That's a step up over Virgin, which hasn't managed to negotiate a shopping-free fast-track for its passengers.
Looking at the images, the plan seems to be for a wood-framed surround to be installed in front of the space that makes up the existing first class checkin area. This section feels quite attractive and a particular improvement for the rather grey and metallic T5, which is light and airy if the sun is out, but is rather too located in the United Kingdom for that to be the default light level.
Inside, the checkin zone is decorated with what feel a little too much like kitchen cabinetry, and BA isn't showing the actual checkin process yet. I spot a couple of desks, but in the context of other airlines' first class checkin areas offering comfortable sofa spaces and privacy, it would be smart to make this area at least as inviting as an IKEA showroom.
Security seems sensible enough, and the angular recombobulation area towards the centre is a decent idea, but needs some refinement to ensure that the passenger flow is optimised. It strikes me that having sock-shod passengers dragging luggage, shoes and bins across the main flow to sit down in the way of passengers trying to emerge from the security zone is less than ideal.
Within its remarkably detail-free press release, BA makes the rather bold claim that the First Wing's dedicated security will reduce queueing at the existing Fast Track lines, a claim that is unlikely to hold true in practice.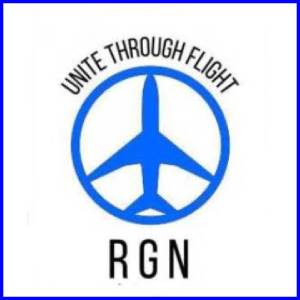 "The new dedicated security lanes will also reduce the number of customers using the current North and South security, speeding up the journey for all customers, especially those travelling in Club World, through Terminal 5," says the airline.
The proportion of first class passengers travelling is so minuscule compared with business class travellers, and even adding BA's top-tier Gold-level frequent flyer cardholders into that mix doesn't seem like it will tip the scales enough to make any noticeable difference to Fast Track, which has come in for criticism over the eight years since it opened for not being much faster than the regular queues.
In premium #PaxEx terms, though, the new first class wing had better be good. British Airways' first class product is often called the "world's best business class" because it's a very similar outward-facing herringbone to many airlines' business class products. BA will need to ensure that it's not providing a business class service to first class passengers.