Shanghai-based China Eastern seems set to be the first PRC airline to introduce premium economy, beating out longhaul competitors Air China, China Southern and Hainan Airlines. The class will arrive on the airline's Airbus A350-900 and Boeing 787-9 aircraft, due to start arriving from 2018, according to a brief report in Travel Daily — which RGN has been unable to corroborate with the airline despite multiple requests.
Unusually, per the report, both the Dreamliner and the A350 will be four-class configurations, including first class, business, premium economy and economy. Almost all layouts of both the next-generation twinjets have a maximum of three classes, with business class being the top offering. British Airways' 787-9 stands out in the currently announced crowd with its eight seats in first, using business class-style outward-facing herringbone seats. Etihad's 787-9 has first class but no premium economy.
Only China Eastern's Boeing 777-300ER aircraft currently have three classes (first, business, economy) while the remainder of its longhaul fleet — a mix of Airbus A330-300 and -200 — features two-class business-economy layouts. China Eastern's now-retired Airbus A340-300 and -600 fleets also featured first class.
China Eastern's 787-9 and A350 will vary in overall seat numbers by just three passengers: 285 on the Dreamliner to 288 on the A350, according to Travel Daily. The 787-9 will see four first class seats, 26 in business, 32 in premium economy and 227 in economy.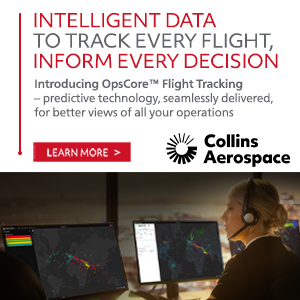 The A350 will be heavier on the business class — a total of 36 passengers — but with fewer economy seats at 216. I'd imagine that means China Eastern will be using a 3-3-3 configuration in economy on both aircraft, with four rows of 2-4-2 premium economy seats on the A350.
It would be a surprise — indeed, a world first — if the airline went 2-4-2 on the Dreamliner in premium economy, so I imagine that there are four full rows of 2-3-2 premium economy there, and then two extra pairs of seats to the forward or aft ends of the cabin to make up the 32-passenger premium economy numbers.
In terms of business class seating, I suspect the airline will stick with the Zodiac Cirrus seat it features on the Boeing 777-300ER and some of the Airbus A330-200 fleet. In first, a suite product seems likely, along the lines of the Zodiac Aerospace Venus seat customised by Acumen for the 777-300ER, which also features a double bed in the centre pair.
With Zodiac in the first two cabins, I'd also expect to see them featured in the premium economy section. The seatmaker currently offers four models of premium economy seating — from the older 5810 through the Airgo FX and Z500/535 family — but if I were a betting man I'd put money on the Z500/535 family, similar to the installation on Singapore Airlines.
Overall, it's fairly interesting that China Eastern would be the first Chinese airline to make a move. It's possible that the airline's relatively close partnerships with both Delta Air Lines and Qantas — which appear to be much closer than international relationships from any of the other "big four" Chinese carriers — together with the airline's decision for ultra-narrow 3-4-3 seats on the Boeing 777-300ER, swayed China Eastern.
Image at top: courtesy Airbus
Image Gallery: