When JetBlue launched service 16 years ago – and provided complimentary DirecTV at every seatback – the offering was revolutionary. With the launch of JetBlue's new A320 cabin in 2017, a new Thales Inflyt product called STV+ will be introduced, combining on-demand content and live TV in a seat-back Android device, with the option to stream to passenger devices. Starting in 2018, however, JetBlue will begin taking delivery of is first re-engined A320neo-family jets and these are not currently under contract to any seatback IFE provider. And so the company can take a (small) amount of time now to shop around and see what the field is able to offer for its needs. Word on the street is that the shopping has begun – one of many contracts in play for US airlines.
The 36-channel seatback 'LiveTV' product on JetBlue's A320s and Embraer 190s, and the nextgen 100-channel solution on offer on its A321s, are supported by Thales, which acquired LiveTV in 2014. Thales is also lead on JetBlue's inflight connectivity contract; the connectivity is powered by ViaSat's high-capacity Exede Ka service.
Panasonic Avionics, Global Eagle Entertainment and Gogo all offer competing live television solutions, but via IPTV (television delivered via IP). And ViaSat is even working on IPTV seatback integration with Virgin America's IFE hardware provider Panasonic. With multiple options from which to choose, JetBlue is in a strong position to play vendors off one another, raising an interesting opportunity for the New York-based carrier: What should it do next?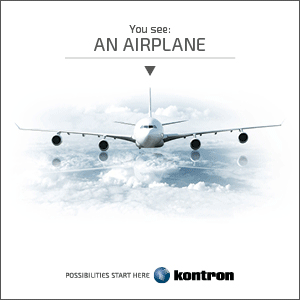 There are many reasons to believe that JetBlue will not offer the direct broadcast solution on the A320neo that is now on offer on its A320ceos and E-190s. Among other things, the hardware has significant acquisition and carrying costs. Running a dual satellite solution to address different apertures and technologies (separate Ku and Ka antennas beneath the radome hood for TV and broadband connectivity, respectively) means added complexity and challenges, though getting both spectrum bands under a single radome is becoming more common; for instance, ViaSat recently received certification for a hybrid Ku/Ka-band antenna configuration to fly on A320s for Virgin America.
The expense over time to transmit via IPTV over the same antenna used for broadband connectivity is competitive, and demand is strong especially when television content is free. But is demand 100-plus channels strong, (as offered now on the A321s, and as will be offered when the A320ceos are refurbished)? Some vendors don't think so.
In 2014, when Thales first teased a streaming DirecTV product for United to RGN, the firm indicated that an aircraft will almost never see more than 25 unique channels in use, even on a plane with 150 passengers and 99% usage of the system. Rival Panasonic agrees. The company has nine IPTV channels available today for its airline customers and expects to see that expand to 20 in the very near future. "You start to get down to very small percentages that watch things above 20," Panasonic VP Global Communications Services David Bruner recently told RGN.
Whether JetBlue chooses to do a streaming only or (more likely) keep an embedded IFE offering for its A320neos, the number of channels necessary to meet consumer demand may not be as high as the carrier is delivering at present.
Geography also plays a role in the discussion for JetBlue. The carrier cannot provide DirecTV on international flights today because most of the flight time is spent outside the coverage area of the DirecTV satellite. Switching to an IPTV solution will solve that problem, though it also introduces others, namely in the area of content licensing. One of the reasons Panasonic has a limited set of channels available is because it negotiates global broadcast rights for the content. That's critical to being able to deliver the content to all its customers' flights. With JetBlue now operating roughly 30-35% of its daily capacity outside the US, content licensing should be a consideration for the carrier.
Of course, there's also the argument that passengers will simply use the Fly-Fi-branded broadband inflight connectivity on board and choose the content they want to watch on the Internet. One industry executive believes that approach will not meet the demand of today's traveling public suggesting, "[TV] is as important and maybe even more so than broadband because people love to be entertained and they want it all the time. They also like to do these things simultaneously. So it is not like an either or kind of choice. But I see this being a monster separator and change agent over the next few years." 
As the incumbent with a passenger base that is generally very satisfied with the onboard offerings Thales certainly has a strong position to hold onto the future JetBlue A320neo business, perhaps with STV+. But split fleets and shifting between operators is far from uncommon these days. There will be a competition to win the new JetBlue business. That should be good news for passengers. And given the lead times necessary for installations a decision is likely coming soon.