Among the pioneers of LED mood lighting for aircraft cabins, Boeing introduced a step change with its Sky Interior for the 737 and dramatic 787 color schemes. Now it's looking to take the experience to the next level. The US airframer is investigating next generation cabin lighting, projection technology and sound systems in a bid to inform, entertain and transform #PaxEx.
"Our engineers are looking at enhancing the passenger experience with the strategic use of accent lighting throughout the cabin. They're also developing light projections on the ceiling, walls and bulkheads," a Boeing spokesperson tells RGN. "The ceiling projections might be scenes from nature, chosen to enhance mood or for their calming effect, so a sky with stars and constellations at night, or sunny blue skies during the day.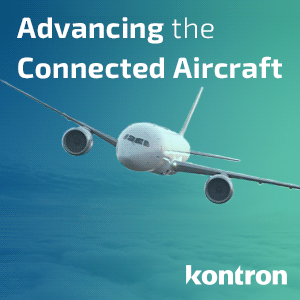 "Passenger information could be projected onto walls and bulkheads, while airlines might display information about a destination to inspire passengers for their onward journey."
Motivation for the project has come from Boeing's airline customers and their passengers. "Customers tell us they want to add the 'wow' factor to future cabins, as well as distinguishing their cabins from airlines flying the same airplane model. Passengers tell us that cabins feel more open and less constricted with these types of options installed," says Boeing.
The manufacturer's impressive concept video shows truly dramatic possibilities, but the company emphasizes that these are early days. "We're working with suppliers, testing the latest in projection technology to support these concepts. They're being tested in physical mock-ups to determine the optimal position for projection and to lessen interference by passengers or crew."
The system offers perhaps unlimited possibilities, but will Boeing offer a suite of images from which to choose? "Our airline customers would be the ultimate decision makers in what kinds of projections are used. Boeing's job is to present options based on the capabilities of the system and feedback we've received as to what they're looking for in cabin lighting concepts," says the airframer.
Boeing is not alone in exploring projection technology for the cabin. Emirates has already projected stars onto the ceiling of its Airbus A380. And in recent years, during the Aircraft Interiors Expo in Hamburg, Airbus has projected decorative images on sidewalls and seat numbers on overhead bins.
But do the types of projector and screen solutions shown in Boeing's concept video carry a weight consideration? "Weight is definitely a consideration in the type and number of projectors," says Boeing. "The work we're doing with suppliers is helping us determine how we'll handle the design. No final decisions have been made about the screens or projectors."
Boeing is simultaneously investigating new cabin sound technologies that could slash weight, improve #PaxEx and increase safety. "Our engineers have developed an 'invisible' speaker, where the ceiling panels become the speaker," says the airframer. "This advancement eliminates the need for the cone speakers currently spaced throughout the cabin. The invisible speaker extends sound all the way along the ceiling, because each panel is a speaker, improving sound quality."
There are obvious synergies between a cabin-wide sound system and projected imagery, so when should we expect this audio-visual extravaganza to appear? Boeing was unable to share a timeline, but commented: "Because these ideas are still in the concept stage, no decisions have been made about their inclusion in future models. Once the technology is ready, then it will be evaluated on a model-by-model basis."