Just 18 short months ago, most airlines were attempting to grasp how they would craft merchandising strategies in order to fully exploit exploding ancillary revenue sales. Now with year-end 2015 fast approaching, online travel agencies (OTAs) have emerged as one of the fastest growing channels for ancillary revenues.
Travel services technology provider and GDS firm Amadeus recently offered some data to underscore how rapidly OTAs have ushered in the sale of ancillary products offered by airlines. For the nine months ending in September, Amadeus saw an 85% jump in the sale of ancillaries through OTAs. In some cases, says Amadeus, 15 of every 100 bookings by OTAs include an ancillary sale, and for certain airlines that figure grows to 30 or 40.
During December 2014, there were only 11 OTAs that offered Amadeus' integrated ancillary sales to travelers. By the end of this year, that number is expected to jump to 30. OTAs using Amadeus' Ancillary Services product include Expedia, Fare Portal, LogiTravel and eDreams ODIGEO and Tripsta.
Obviously, the biggest driver for OTA adoption of ancillary sales is customer demand to buy items such as choice seat selection or premium economy seating in the booking path. But another factor contributing to the rapid growth of ancillaries through online channels is a strong preference by airlines to ensure that high margin ancillaries are available in all points of sale, Amadeus chief marketing officer for North America Scott Alvis tells RGN. "OTAs need to stay competitive with direct [airline] sites."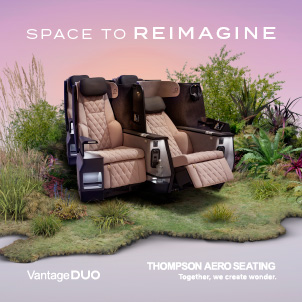 Alvis cites an expectation by airlines for both indirect and direct sales channels to upsell ancillary products in order to obtain the expected revenue per traveler. Airlines adopting the Amadeus Ancillary Services solution generate average incremental revenues of 10% to 15% per booking.
Underlying this growth, the technology to support ancillary sales in OTAs has also improved during the last 12 to 18 months. A lot of work done has been done by both airlines and GDSs to standardize connectivity between the two. "A lot has been resolved," concludes Alvis, highlighting airlines' ability to file optional services through ATPCO and the use of XML connections by airlines to offer ancillary products via indirect channels.
XML data based transmission standards are the backbone of IATA's New Distribution Capability crafted to support a uniform industry scheme to sell ancillaries through all distribution channels. In 2014 Amadeus and United introduced a NDC-XML solution in the travel agency channel in North America when the airline launched Amadues' ancillary platform. Delta followed suit in 2015, and Alvis says American is lined up to start using the solution during the next few months.
Offering a top-line assessment of NDC, which initially was clouded in controversy, Alvis states: "We've been working with this a few years now, and everyone has had a chance to put forward their concerns." Some airlines have already made multi-million dollar investments to support XML schemas.
Another important channel for the distribution of airline ancillaries is corporate travel agents. One of the biggest hurdles in effectively retailing ancillaries in that outlet is incorporating non-ticket products in the decades-old "green screen" agent infrastructure. Alivs also cites big leaps forward in technology during the last 12 to 18 months to support driving ancillary revenue through more traditional travel agent channels.
Amadeus has attempted to ensure it has built an efficient flow for travel agents. Alvis notes it is "not just about content," but rather "the plumbing" behind the sales to support tasks such as refunds and exchanges.
The massive jump in airline ancillary sales through OTAs definitely marks a milestone for 2015. A trend that should see some traction for 2016 is the growth of fare families as more airlines attempt to offer a range of products to compete in every passenger segment from leisure to high end corporate travelers. Both American and United have outlined plans to follow rival Delta to create fare classes to appeal to a broad swath of passenger, partly in response to increasing competition from the US' largest ultra low cost airline Spirit.
OTA's Expedia and LogiTravel have already started offering Amadeus Fare Families. Roughly 20 airlines are using the product, and 25 have signed up for the fare family option. The fare family concept is "not as broad as ancillary adoption", but "it has a great amount of support in the market right now", adds Alvis.
Related articles: