Hughes Network Systems, a relative newcomer to direct-to-airline inflight connectivity, is to install Ka-band satellite-supported inflight connectivity systems on 400-plus aircraft for Delta Air Lines. The IFC deal covers Delta's mainline Boeing 717 fleet as well as regional jets operated by subsidiary and contract carriers flying on behalf of the US major.
Notably, as the new systems are installed, this broadband offering will enable Delta to offer its new Delta Sync Wi-Fi login experience, providing free Wi-Fi to SkyMiles members and other digital services, Delta confirmed to Runway Girl Network. 
Speaking with RGN ahead of the announcement, Hughes vice president for broadband satellite services Reza Rasoulian confirmed that Delta has selected the Hughes Jupiter In-flight solution, a high-throughput Ka-band geostationary (GEO satellite)-now focused product in the Americas and beyond (with a path to Ka-band MEO and LEO in the future) using the ThinKom Solutions multi-orbit Ka1717 terminal, developed for smaller single-aisle airframes and RJs in partnership with integration specialist Carlisle Interconnect Technologies.
The kit, which also features Hughes' In-flight management system and wireless access points on board the aircraft, will access Hughes JUPITER Ka-band GEO satellite capacity. Rasoulian explained:
We've got the JUPITER fleet of satellites, 1, 2 and 3, plus multiple hosted payloads on both Eutelsat and Telesat satellites, and we are able to bring in other partner satellites that have Jupiter technology on them. It really is an incredible amount of Ka-band capacity. To service these stringent SLAs over the busy airport hubs, to create the living room type experience, you need this kind of capacity for the regional jets. When we looked at this problem and the needs and Delta's vision of free-to-all, this solution was really perfect for Delta and their regional aircraft.
Delta fully agrees, with company managing director, in-flight entertainment and connectivity Glenn Latta saying: "Our partnership with Hughes to create a low-weight, high-capability, gate-to-gate solution for our regional fleet brings us ever closer to fleet-wide connectivity at the speed and reliability our customers expect and unlocks our ability to elevate the experience further in the years to come."
Delving into the details, there are roughly 76 Boeing 717 airframes in service with Delta mainline. Thus, more than 80 percent of the order covers IFC for regional jets. Specifically, Hughes will install on the Embraer E170 series E-Jets and Bombardier/Mitsubishi CRJ700/900s that make up Delta's regional subsidiary (Endeavor Air) and contract airline (Republic Airways, SkyWest Airlines) flying. 
With over 300 airframes among these three operators, this order makes up roughly a third of the Delta-liveried fleet, and — given the shorter stage lengths and number of daily turns operated by these aircraft — a larger proportion of Delta's daily flights. Hughes did not have the precise flight numbers to hand, but flight data consulted by RGN suggests that for a given day in late October 2023 roughly 41% of Delta-liveried flights were operated on these aircraft.
Where equipped, these aircraft at present offer Gogo air-to-ground IFC systems, as managed by Intelsat. The entire Gogo system will be removed and replaced with Hughes Jupiter In-flight, Rasoulian confirms. (Incidentally, an estimated 1,400 regional jets flying in the US and Canada carry Gogo kit with original EV-DO hardware from China's ZTE. These are all seen as up for grabs in the marketplace, as Gogo is disposing of the Chinese hardware in line with US government interests.)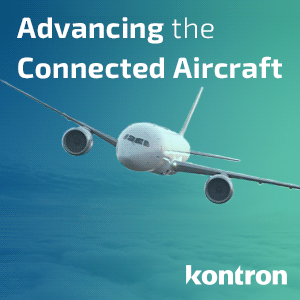 Delta's major order is a notable vote of confidence from a serious airline customer in Hughes' In-Flight management system, multi-orbit antenna, and Hughes JUPITER Ka-band satellite capacity.
"Delta has a very high standard for connectivity on aircraft, and such an important item for them is for us to be able to deliver a high quality of experience. To have enough capacity at airport hubs was another big, big issue for them, and they wanted to make sure that, as the aircraft tilts and rolls and pitches, that you could keep a consistent experience," Rasoulian said, highlighting that Delta's engagement was down to the level that the airline provided a test aircraft for installation and testing of the system.
Indeed, inflight testing was conducted on an equipped Delta CRJ200, confirmed the Hughes executive. The CRJ200 served as a "representative airframe".
"Delta really put our Ka1717 through the paces on the CRJ200 including over-the-air 'stress testing' with many, many concurrent sessions and devices and with aggressive flight dynamics (15, 30, and even 45 degree banks and tight 'figure eights') that most likely only the pilots (and our test engineers) appreciated," ThinKom CTO Bill Milroy confided.
So why Hughes? Rasoulian cites the company's vertical integration as a service provider as a big draw for the airline: "We've got the full solution, now including aircraft engineering and doing the STC work. We're going to own these STCs for these aircraft, so we'll be able to implement for any other similar like-type aircraft."
Retrofits are due to start in the second quarter of 2024 and proceed at pace. In tandem, antenna-maker ThinKom is ramping up to produce 50 Ka1717 shipsets a month by the second quarter 2024. "We have the capacity to quickly double or even triple that rate if and when the opportunity presents itself," said Milroy.
Viasat's Ka-band GEO satellite-powered IFC solution has been fitted to a large portion of Delta's mainline fleet. And Delta has started to retrofit the first few widebody aircraft with Viasat's solution, Delta's spokesperson confirmed, "and we will continue to retrofit the widebody fleet with Viasat technology throughout 2024".
At a time when Low Earth Orbit (LEO) IFC solutions are making headlines, Delta's decision to double-down on GEO capacity is a big and timely endorsement. Though some will suggest that the Hughes 717/RJ deal is a blow to Viasat, the truth is that Delta has long been cautious with its words when describing its plans for offering free Wi-Fi on its RJs. And in fact, RGN has learned that the Hughes deal was already in play long before Viasat announced an anomaly with its new ViaSat-3 Americas satellite.
Additional reporting by Mary Kirby
Related Articles:
Featured image credited to Delta Air Lines