With an eye on equipping nearly all its domestic mainline fleet with enhanced inflight connectivity by the end of 2022, Delta Air Lines has handed Viasat a large follow-on order for high-speed inflight Internet.
The US major will fit more than 230 additional narrowbodies with Viasat's Ka-band satellite-supported solution: the A321neo, A220-300, 737-800, A320ceo and A319 fleets. In January 2021, Delta selected Viasat for more than 300 mainline narrowbody aircraft.
Delta says the Viasat technology provides video streaming capable Wi-Fi speeds from pushback to park. Passengers can expect flat rate pricing ($8 per flight per device) and "free messaging, as always", i.e. iMessage, Facebook Messenger or WhatsApp. The carrier notes that 319 aircraft will be fitted with Viasat Ka before the end of 2021.
In total, a whopping 530+ Delta mainline aircraft have been earmarked for Viasat thus far. This will require Delta to remove the Gogo 2Ku kit installed on in-service aircraft, do all the repairs to the aircraft sheet metal to bring it back to spec, and replace it with the Viasat hardware including antenna, in a staggering rip-and-replace project.
This is the sort of demodification work that the broader industry is anticipating, as airlines and lessors look to bring aircraft back to premod condition and/or replace various IFC systems.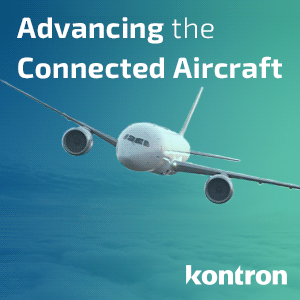 Delta's Wi-Fi news this week wasn't entirely unexpected. Earlier this month, Delta told Runway Girl Network that its A220-300 fleet and forthcoming new A321neo fleet are scheduled to begin installation with enhanced Wi-Fi in 2022. "Enhanced Wi-Fi" has proven to be Delta's descriptor for Viasat Ka, at least insofar as the carrier's recent messaging is concerned.
Delta assured RGN that its partner Gogo — which also supports IFC on its international widebody fleet, the A330s, A350s and 767s — "remains a long-term partner and one of several we are working with on the future of in-flight connectivity at Delta. To meet our long-term goals, we will work closely with multiple Wi-Fi suppliers including both Gogo and Viasat."
But Gogo's future footprint on the international fleet is not guaranteed. Delta said: "We are focused on equipping the right aircraft with the right technology, and are currently evaluating our options for bringing high-speed connectivity to additional fleets including our widebody aircraft. We hope to have more to share on our plans for these fleets soon."
RGN reached out to Intelsat-owned Gogo to see if it plans to double down on ensuring that the remaining 2Ku- and traditional Ku-fitted tails in Delta's fleet will offer the type of Wi-Fi service that Delta requires, and asked if any levers can be pulled (capacity-wise, software-wise, hardware, etc)? As a vertically integrated organization, can Intelsat/Gogo offer some pricing incentives? The company declined to comment.
Viasat does not yet have a fully global network of high-capacity Ka-band satellites. Its current Ka satellite footprint covers North America, Central America and the Caribbean; commercial air routes between North America and Europe; and European routes via the KA-SAT satellite, for which Viasat now has full control.
It has also set its sights on delivering IFC in and over Russia, and is offering its hybrid Ku/Ka antenna to airlines. Russia provides the shortest flight routes between North America and Asia, as well as between Europe and Asia.
The launch of Viasat's near global three-satellite, high-capacity ViaSat-3 Ka constellation is delayed. The first ViaSat-3 satellite for the Americas is expected to launch in 2022, with the EMEA satellite launch to follow, and thereafter the Asia-Pacific satellite.
Whether Delta will stay the course with Gogo on the widebodies, look to adopt Viasat, or indeed go in another direction, remains to be seen.
In the following video, Delta describes how its TechOps team is able to convert aircraft to the new Ka IFC solution in just four days, and how the system works on board.
Related Articles:
Featured image credited to Delta Air Lines