Skytrac's Iridium Certus SDL-350 satcom system has gained official Iridium approval to provide connectivity across all segments of aviation, including fixed-wing, rotorcraft, and advanced air mobility platforms. This milestone brings to three the number of approved Certus 700 satcom units available for cockpit and cabin connectivity, with more to come, Iridium confirms.
In addition to the Skytrac SDL-350, Iridium has already approved Honeywell's Aspire 350 and Collins Aerospace's IRT NX satcom. These are the L-band Low Earth Orbit (LEO) satellite operator's certified Iridium Certus 700 systems for aviation, which are capable of supporting speeds of up to 704 Kbps.
"We have more to come next year," Iridium executive director aviation line of business, John Peterson, tells Runway Girl Network. "It is an exciting time!"
It is not immediately clear to RGN if Thales will deliver a Certus satcom unit for aero next year. Before the Covid pandemic, Thales had been building a single-satcom 'FlytLINK' terminal for Certus in aero, and intended to be first to market with a Certus aviation product. The French multinational corporation was also working to support cockpit comms on the Boeing 777X programme, though its FlytLINK hardware was to be branded by Honeywell for Honeywell's Aspire product line for the 777X cockpit.
In the midst of the pandemic, when Thales initiated layoffs in Florida and California, RGN started receiving messages from readers suggesting that Boeing and Honeywell were no longer working with Thales on the programme, and that some of the Melbourne, Florida layoffs were related to this change. Thales did not comment, but a Honeywell executive told RGN at the time that Honeywell would provide a "Honeywell satcom" terminal that operates on Iridium's network for the 777X programme.
"Since Honeywell has its own Iridium Certus connected terminal now (Aspire 350), that makes sense," Iridium's Peterson tells RGN. Neither Iridium nor Thales has as yet clarified to RGN if a Thales Certus 700 unit for aero is still forthcoming.
Skytrac's newly approved SDL-350, meanwhile, enables various mission services, including but not limited to crew and cabin connectivity, flight data monitoring, real-time video downlinking, Beyond Visual Line of Sight (BVLOS) communications, VoIP and more.
Carson Air, a leading provider of fixed-wing air ambulance services in British Columbia, has already elected the Skytrac SDL-350 system for its fleet of King Air 360 turboprops.
"The system will enable powerful capabilities to improve pilot situational awareness while also aiding flight paramedics to provide better care through liaising with medical professionals via inflight internet, video conferencing, and voice communications. The integration of the SDL-350 will be conducted by special mission integrator and interior modifications firm, HeliMods," explains Skytrac in reference to the Carson Air project.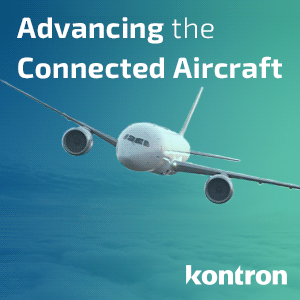 Skytrac's roadmap for the SDL-350 includes enabling safety services in time. That's because Certus is expected to get the green light to support FANS-1A safety services in the cockpit following flight trials, and approvals in 2024.
Iridium Certus will compete with Inmarsat-now-Viasat's L-band-supported safety services, adding welcome competition to the aviation market.
Separately, Iridium is working with other players in aero on a variety of applications. Netherlands-based AirFi, for example, will support messaging and real-time credit card transactions via its AirFi LEO connected wireless IFE units, using the low-bandwidth Certus 100 service. Narrowbody and widebody operators are gravitating to the AirFi LEO offering.
But other IFE stakeholders are also eyeing similar connected entertainment solutions now that a growing number of Certus boxes are being approved.
"There are other players looking for low-cost solutions to handle credit card processing and text on Iridium's network. It's a very exciting and cool use case, although due to agreement terms we are not yet able to comment on who they are," says Peterson.
Related Articles:
Featured image credited to Skytrac