A work trip required me to be in the jungles of southeast Asia for the better part of one month, an exciting but exhausting experience. So, I was on the lookout for an economy ticket with an affordable upgrade to business class, preferably with an airline I'd never flown before. I found just what I needed through a combination ANA/United ticket that connected San Francisco to Kuala Lumpur, Malaysia (KUL) with a 24hr layover in Tokyo Haneda (HND).
The base economy fare was $900, then doubled to around $1800 one-way for business class.
ANA was new to me, and my expectations were high. Originally the KUL-HND flight was to be aboard the carrier's Boeing 787-9, but it was sadly swapped out to one of the oldest Boeing 787-8s in the fleet a few days beforehand.
Check-in at the dedicated business class counter in Kuala Lumpur was easy, with no line. A checked bag was quickly shuttled away, though I'd need to pick it up in Tokyo due to the long connection. Business class passengers are able to take advantage of priority immigration counters. But there were barely any lines for either priority or regular.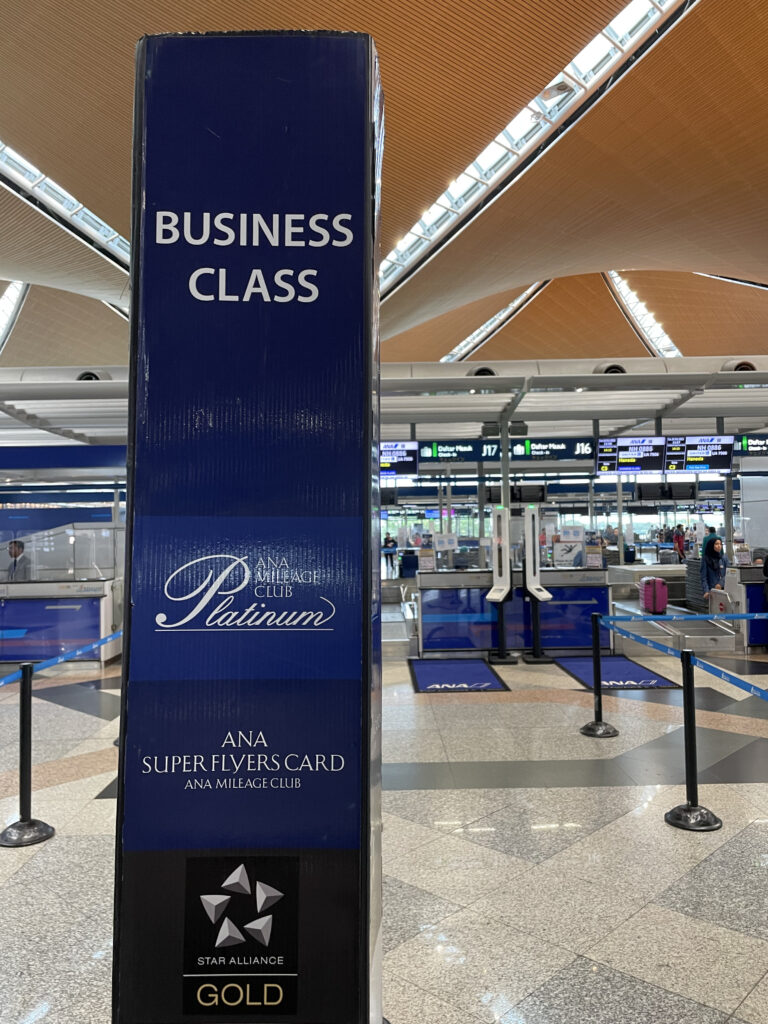 I stopped by the beautifully appointed Malaysia Airlines Golden Lounge in the satellite terminal for an hour's visit. ANA has a good partner here, and I enjoyed a small plate of snacks as a midday monsoon storm rolled over the airport.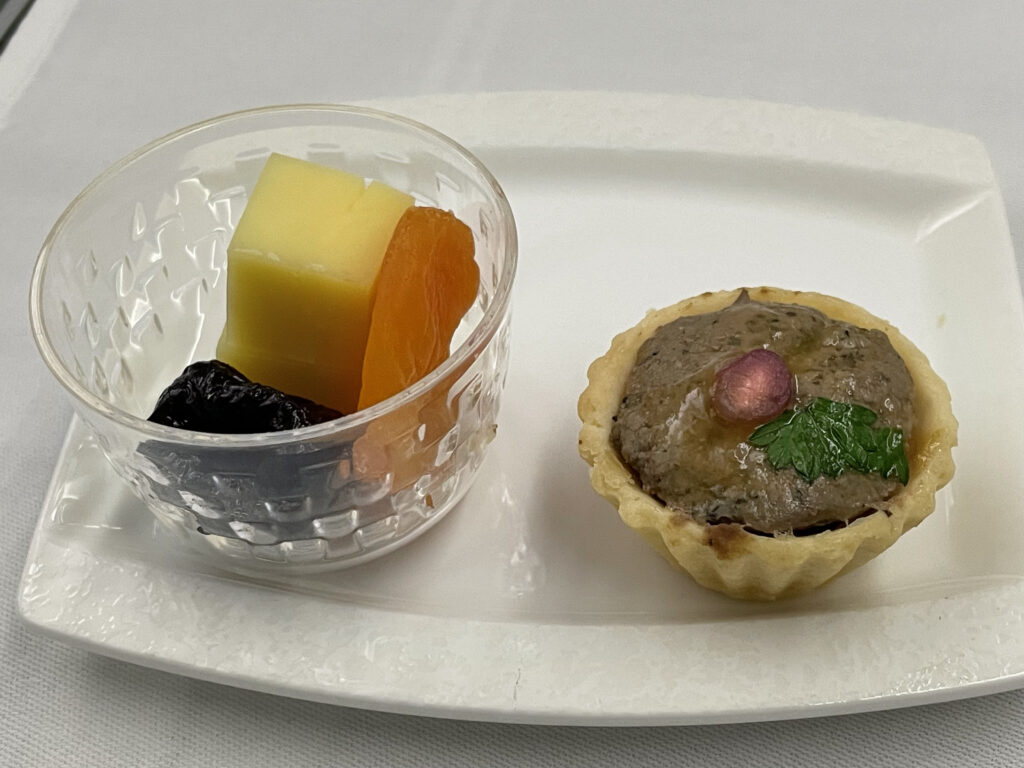 Boarding began on time, and I settled into seat 9K aboard the Boeing 787-8 widebody. Due to the extremely premium-heavy configuration, my seat was in the second of two decently sized business-class cabins. 
I expected to have a view of the engine, but instead was positioned right over the wing. Bags were stowed overhead with ease in the large bins. A stiff pillow, blanket, mattress topper and slippers awaited me on the seat, while a pair of headphones rested on the table.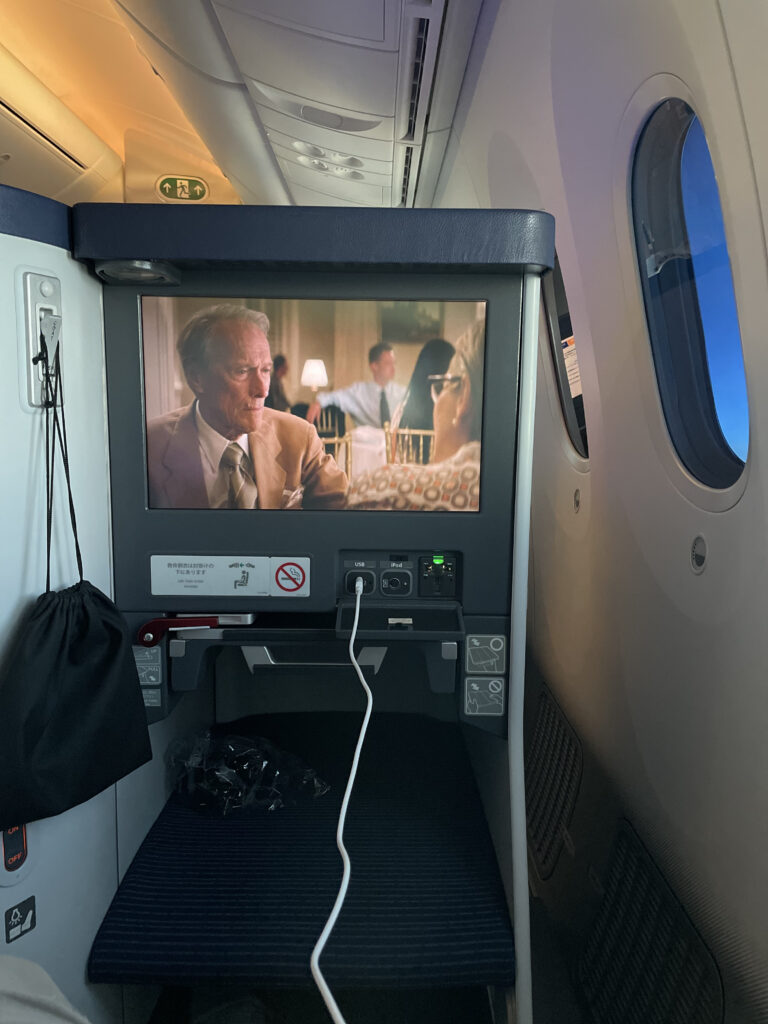 The cabin is arranged in a 1-2-1, forward-facing layout. Due to the placement of the footwell and table, my seat had a little mini-aisle and was arranged adjacent to the window. This made it feel much more private — a major plus in my book.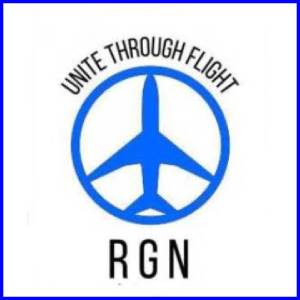 Early impressions of the seat were that it could use a little attention. Scuff marks on the thermoplastics and frayed edges on the upholstery were common; in some instances, I was even able to see the foam underneath.
It was already apparent that the screen was low-res and a bit dim. It did not scream premium, at least not in the way I was expecting for ANA. Neither did the pre-departure beverages served in plastic cups, though at least they were tasty.
After takeoff into a bumpy sky, I found the usual assortment of seat controls that one would expect in an international lie-flat suite. The seat was comfortable enough, though the added mattress topper and blanket didn't end up adding very much.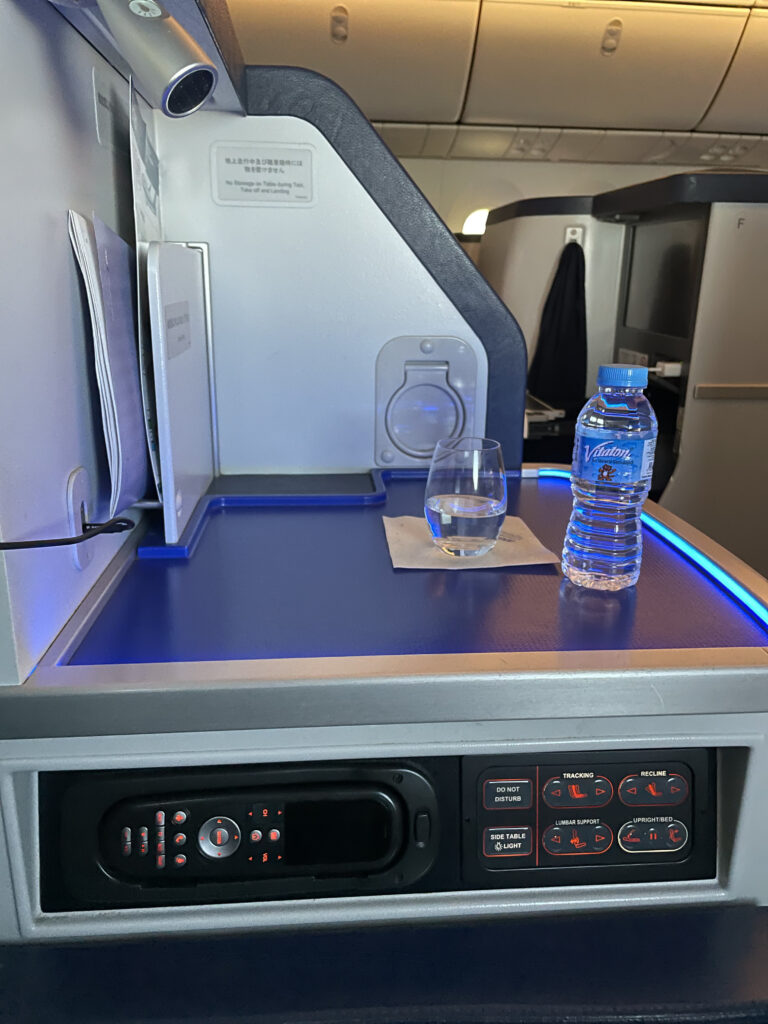 Power outlets, including two USB ports and one international-style outlet, worked without issue, though the placement under the IFE screen was a bit of a head-scratcher.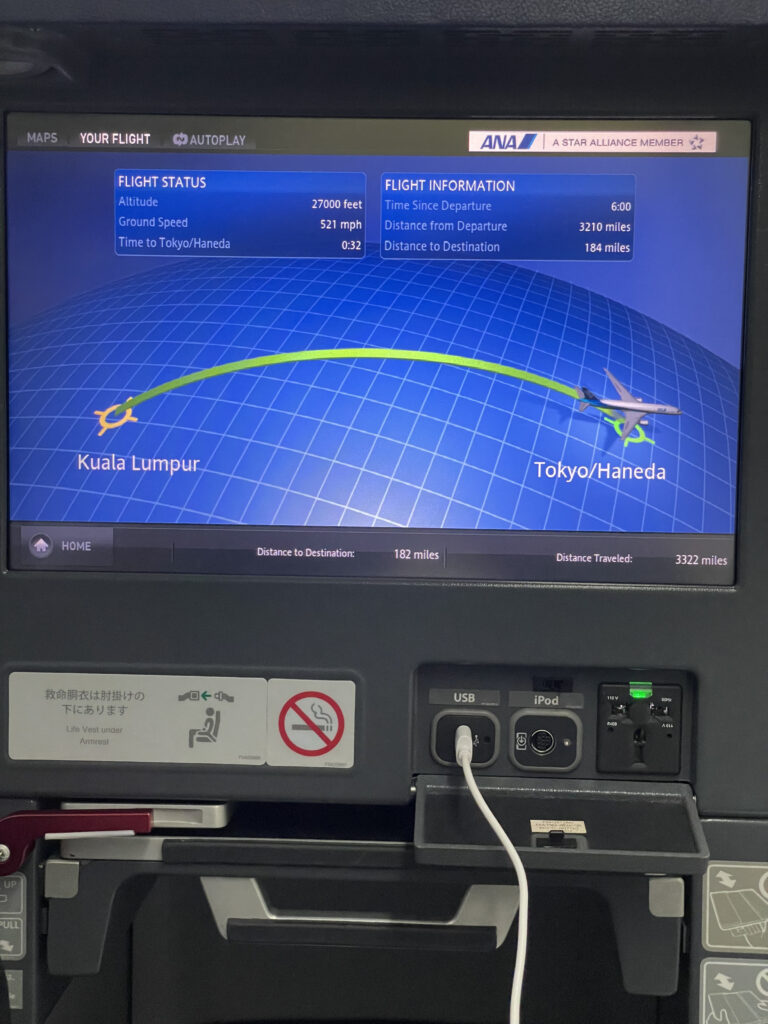 Relatedly, the inflight entertainment was decently stocked, but relied on older content. It was nonetheless easy enough to find something to pass the time. Unfortunately the low-resolution 17″ screen often made some of the content, especially newer material, pixelated and splotchy. The system could be controlled via a large, hard-to-use tethered remote or by touchscreen.
Maybe I'm being picky, but I expected better of the hard product.
ANA did offer Wi-Fi on board, provided by Panasonic. It was expensive, starting at nearly $7 for 30 minutes, and scaled up to $22 for the entire flight. There was no free messaging plan or business class voucher. I took a pass.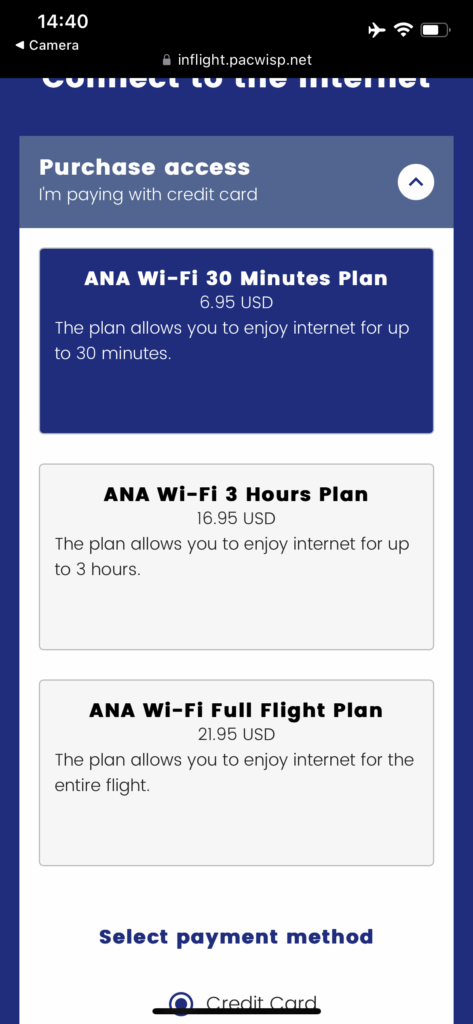 However, the cabin crew and catering did impress. The Western-style dinner (much to my chagrin I can't eat fish/seafood, so the Japanese option was out) was quite tasty.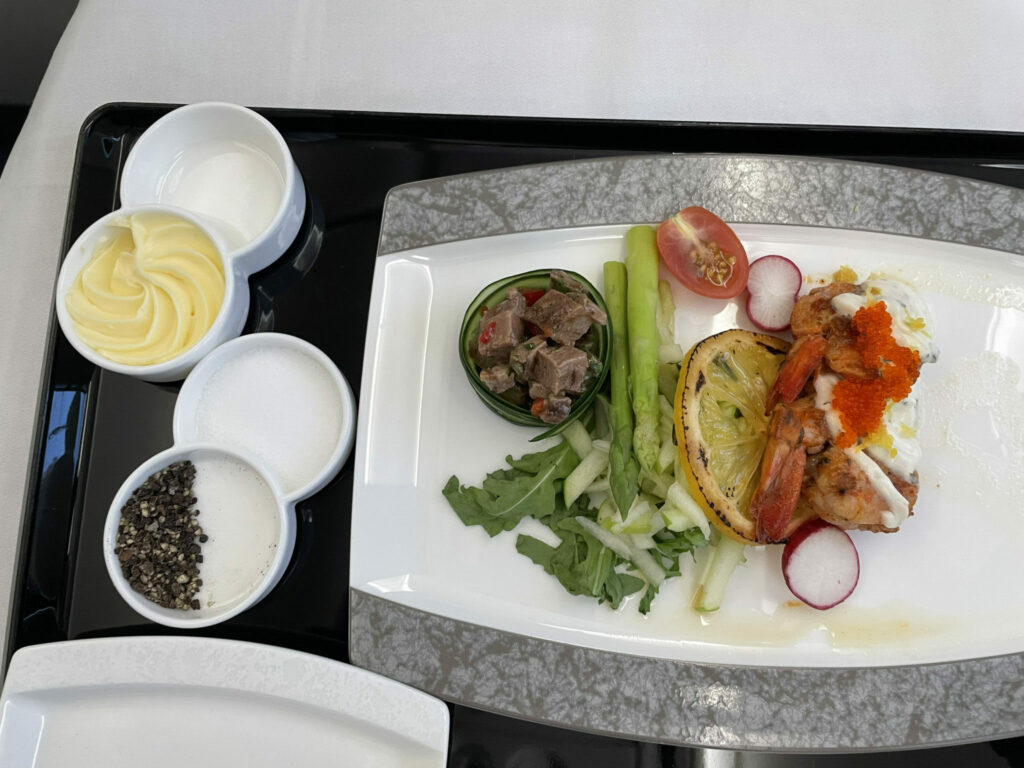 In particular the steak — normally an easy opportunity to go awry in the world of airborne dining — was tender and delicious.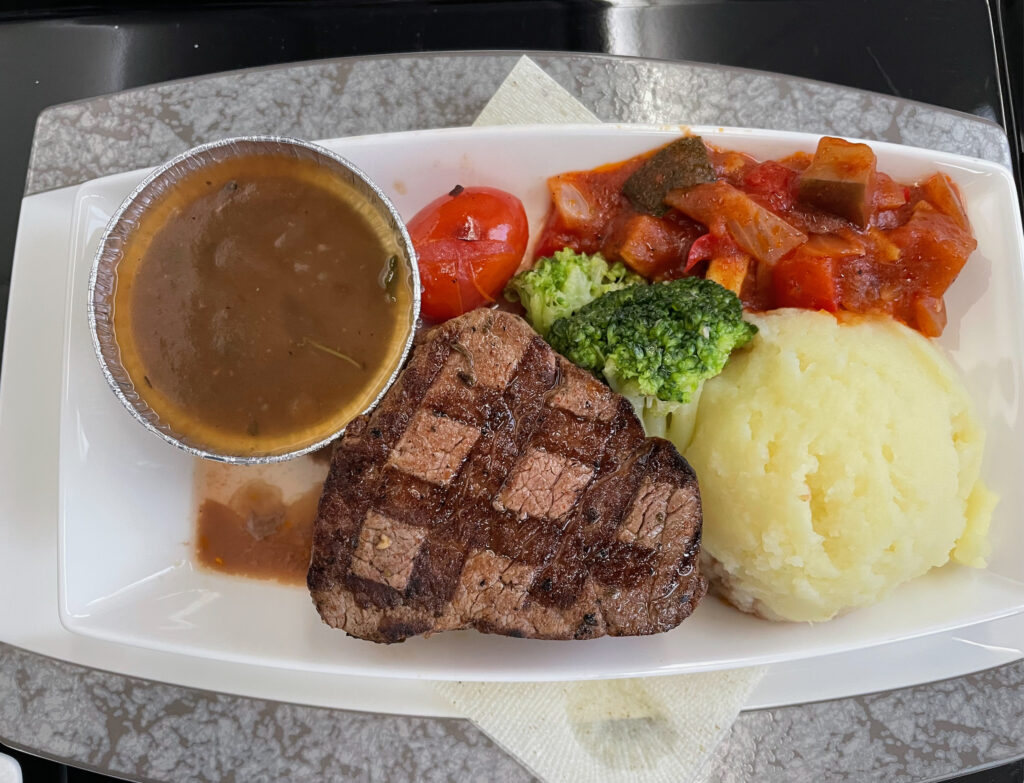 A glass of Dassai 23 sake was well worth savoring throughout the meal and beyond. I likewise took advantage of the tea options, and consistently refilled my cup with a soft green tea. And of course the presentation was Instagram-worthy.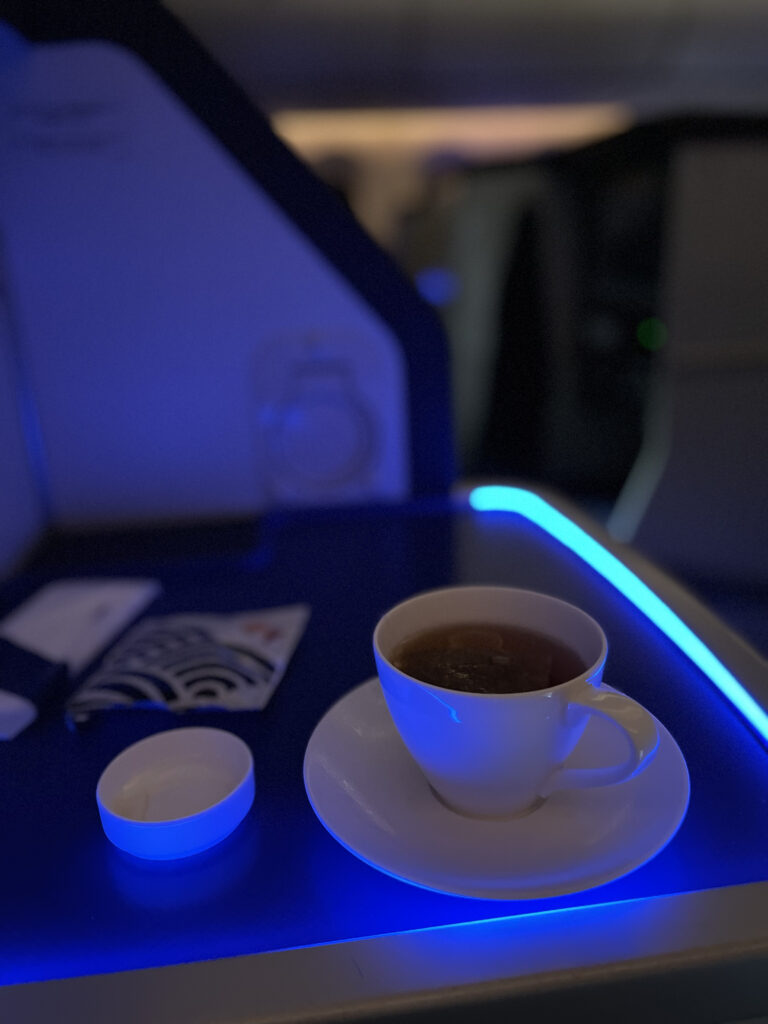 The crew members on board were precise and personable, a hard line to navigate. Also worth mentioning was the state of the lavatory, which was kept in absolutely pristine condition throughout the seven-hour flight. Plus, it has a window, and who doesn't love the loo with a view?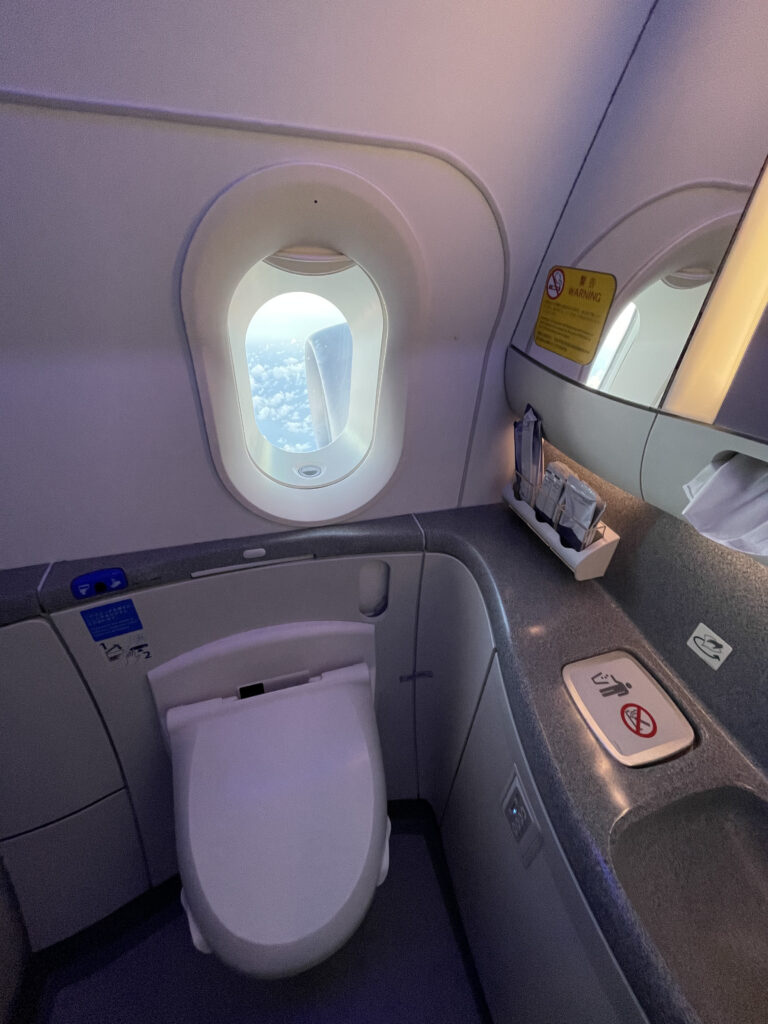 The flight landed on schedule in Haneda, and my bag appeared on the carousel after a 30-minute wait.
Overall, I had high expectations for my first experience with ANA. Whilst they weren't entirely met, the catering and crews made up for it. Had I gotten the newer, original hard product (or at least one that wasn't so beat up), I suspect this would have gone differently. 
Related Articles: 
All images credited to the author, Jeremy Dwyer-Lindgren