According to the International Air Transport Association, an estimated one in three travelers will need some form of assistance by the year 2038. How will airports accommodate their needs? Tokyo-based WHILL is offering a solution. Its autonomous-driving wheelchairs are currently delivering passengers to their gates at four international airports and will soon be pressed into service at a major US hub.
"We are up and running at three airports in Japan: Haneda, Narita and Kansai airport. We are also up and running and live at the Winnipeg airport in Canada, and we're very close to an announcement of a very large United hub here in the United States," WHILL vice president, business development Justin Gagnon told Runway Girl Network at last week's Future Travel Experience (FTE) Exhibition in Long Beach, California.
WHILL offers two different solutions for ferrying persons with reduced mobility (PRMs) around airports. The first, a self-driving solution — essentially a power wheelchair — enables passengers "to take and drive themselves to their gate, leave the device at the gate when they board, and then somebody from the airport or the wheelchair push vendor would go and collect that chair and bring it back", explained Gagnon. The self-driven device is already in use at Savannah airport and "there are a couple of other airports looking to come on board before the end of the year as well", he said.
"The other solution, which is the exciting one that everybody is here to see today at FTE is our autonomous solution. So, it's a fully autonomous wheelchair. We go in and pre-map the airport in advance. We set routes for the chairs to follow and then a passenger simply needs to sit down. There's a seat sensor so it knows when they're there. They select on the little screen what gate they need to go to, and then the chair will take them right to their gate to drop them off. Once they get off and they collect all their carry-on luggage, the chair will turn around and go back to the initial staging area to pick up another passenger."
As Runway Girl Network readers are aware, there is a push right now amongst the accessibility community to be able to stay in their own mobility devices in the aircraft cabin due to the shocking volume of wheelchairs that are damaged in the cargo hold. A high-profile concept called Air4All, which converts a standard front-row recliner seat to an accommodation for a wheelchair restraint system, has garnered tremendous attention of late. It is being taken through development by Delta Flight Products, which last week won an APEX/IFSA Innovation Award for its prototype.
Might WHILL's wheelchair solutions support the inflight space in the future, RGN asked?
"Maybe down the road, so it's definitely something we pay attention to," replied Gagnon. "I think really anything to do with accessibility and travel is something that's very high up on our radar."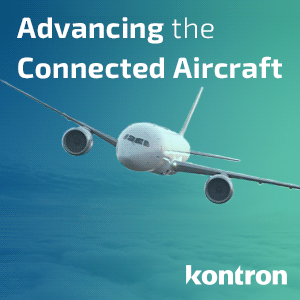 In the near-term, WHILL is addressing the needs of PRMs and other mobility-limited passengers with its cadre of self-driven and autonomous mobility devices at airports. Smaller regional airports, noted Gagnon, are increasingly adopting the former, whilst the big hub airports "tend to be leaning more towards the autonomous solution".
In some instances, the staging area is pre-security "and we actually go right through security to the gate with the device" and in other cases, the staging area is post-security "and there's a bank of our devices waiting as people come through security. Then they can get on the device and take it to their gate. So there are a couple different options there."
While the WHILL autonomous service can be used by any passenger, it could prove particularly useful to those who require a wheelchair push service or who are concerned about walking long distances. To make the service even more accessible to a global audience, it is now available in multiple languages.
Related Articles: