Air travel has long been a point of frustration for passengers with reduced mobility (PRM). Navigating from airport drop-off through check-in, security, and past the restaurants, shopping areas and people before arriving at one's gate is no easier than moving through a busy city over sidewalks and across traffic intersections.
Before the coronavirus pandemic saw commercial airlines slash capacity as demand plummeted, news emerged that British Airways had begun trialling the use of autonomous wheelchairs at New York JFK to aid PRMs who fly on any of its usual eight weekday departures from JFK to London Heathrow.
BA says almost half a million passengers annually require special assistance. Before COVID-19-inspired schedule changes went into effect, the carrier expected to see a 10% rise in the number of PRMs who will need aid by 2021.
The new autonomous wheelchairs from Japanese firm WHILL aim to provide a seamless self-driving experience to these passengers. They are equipped with sensor-based anti-collision technology, and customers can set their destination anywhere in the airport, no longer requiring the assistance of another person. Japan Airlines and Japan Airport Terminal (JAT)) last year initiated a trial of WHILL autonomous driving personal electric vehicles at Haneda Airport in Tokyo, Japan.
For the BA implementation, twenty accessibility experts are on hand to help via phone at the carrier's UK call center. Following the introduction of this specialist team, BA saw its approval rating from passengers with mobility challenges more than double.
Human escorts are always available if a customer prefers one, a BA spokesman told Runway Girl Network. Once the passenger reaches the gate and boards the aircraft, the wheelchair drives itself back to a docking station to wait for its next customer. The autonomous machines are not replacing workers, with the spokesman confirming that: "What we are doing at JFK is a trial of the technology, so there are no staffing changes for this."
RGN reached out to wheelchair user and disability specialist Mary Doyle of Rocket Girl Coaching to understand why this innovative design is so important, and who might avail of it when air travel restrictions are lifted.
"I believe this is a great initiative that also highlights how the vastness of an airport can be disabling to someone who would not usually use a mobility device to get around," she told RGN. "Many people requiring support don't pre-book assistance as they are often surprised by the change in their ability or strength following a long terminal walk or a tiring flight. By using these autonomous mobility devices in public spaces I feel it will reduce the stigma often associated with using a wheelchair or scooter, as this is about freedom, control and independence for the customer and will normalize seeing these type of vehicles as a positive (and fun) option."
Notably, she said:
Whilst this trial is to improve the experience for the significant growth in PRMs, in the long term, I expect many passengers would like to use this as a transport option, in the same way, we see adults commuting on power scooters in cities now. This has become very usual and sends a message that wheelchairs and similar electric personal devices are liberating and look cool compared to previous technology.
Doyle noted that the autonomous mobility devices on trial with British Airway are more suitable for customers who have difficulty walking, which could be temporary or intermittent and which does not require permanent wheelchair use. "They are also suitable for people with invisible conditions/hidden disabilities who could easily transfer into the seat. Having the self-drive and self-navigation functions will reduce the stress for many people, especially those who don't travel regularly," she said.
However, this type of device on trial "is not suited to people with SCI or MS, for example, who require more trunk support and comfort to protect their bodies. These customers will always choose to remain in their own custom wheelchairs throughout the airport," said Doyle.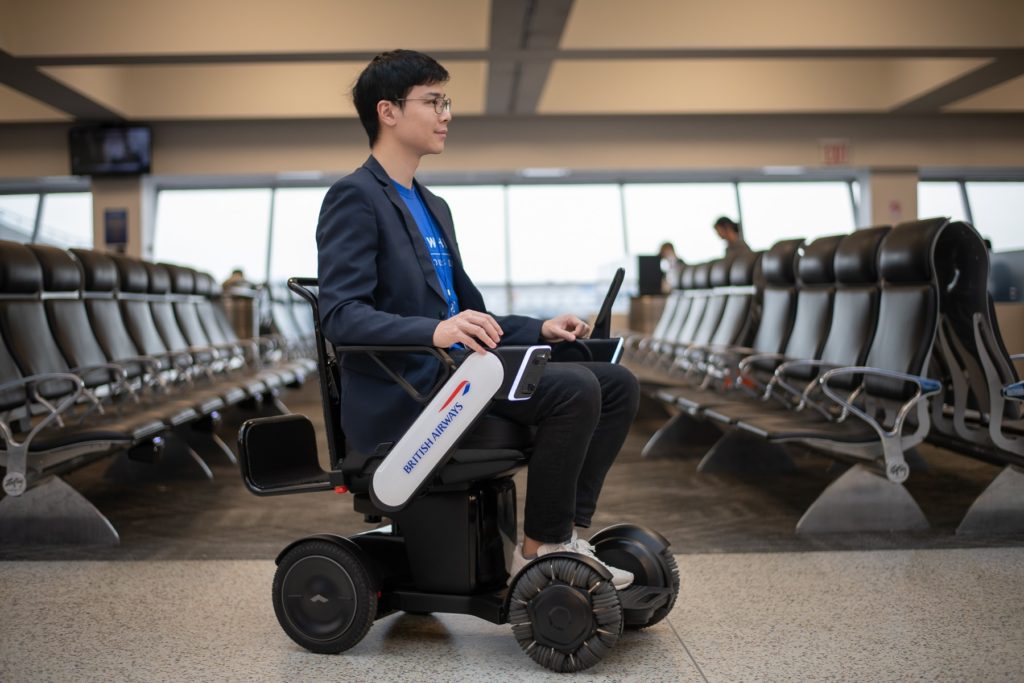 British Airways head of innovation Ricardo Vidal said the decision to implement a trial of the autonomous wheelchairs was a direct response to customer feedback. "Our customers tell us they would like greater independence and control over their journey through the airport, so we were keen to trial autonomous wheelchairs and see our customers response to the very latest mobility technology in a real airport environment."
In time, BA hopes to start a further trial at its busy home hub at Heathrow Terminal 5 to gather more feedback and explore the introduction of this technology alongside its team of customer service professionals "to provide a truly seamless and accessible airport experience", said Vidal. "I'm excited about the future of inclusive innovation to support the accelerating demand for accessible air travel."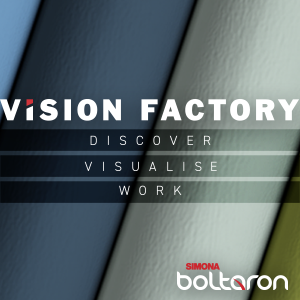 BA is separately using autonomous robots at Heathrow to carry out simple tasks and answer customer queries, along with driverless baggage vehicles. If you've ever transferred between terminals at LHR, you know this can be quite a task. The robots are named "Bill" – a tribute to Lt E H "Bill" Lawford, the captain of the world's first scheduled international service by British Airways' predecessor Air Transport and Travel, which flew from Hounslow Heath, Middlesex to Paris on 25 August 1919.
3D printing is another modern technology being put to use at BA, including to build parts for tray tables, IFE shrouds and toilet features. The capability reduces the time it can take to return an aircraft into service by creating parts on-site versus waiting for it to be shipped from a supplier.
Meanwhile, Doyle is very happy to see technology solutions being created to improve the PRM customer experience. When the air travel industry gets back on its feet, the data collected from the trial and the public's reaction online "will provide very interesting reading and enhance future services".
Related Articles: