When the Swiss version of Lufthansa Group's Future InterContinental Experience (FICE) product generation was revealed earlier this year, some industry observers expressed a preference for Swiss' design ethos versus the more conservative palette of mainline Lufthansa's Allegris-branded FICE.
"That's exactly what we want," Lufthansa Group senior director customer experience design Kai Peters told Runway Girl Network in reference to passengers having their own preferences. "If your customer says, 'this seat is for me, and this style is for me' then this is your seat."
Whereas Allegris goes heavy on blues, greys and beige, Swiss' FICE plan — called Swiss Senses — focuses on Bordeaux, beige, and a coal-like colour called anthracite, in a rather pleasing combination.
PriestmanGoode was a partner to Swiss on the new long-haul cabin project, working across the new first class, premium economy and economy cabins for the carrier's A330s, where Senses will first break cover in 2025.
The design consultancy said it followed a brief of "warm minimalism", with particular attention paid to detailing in the materials, colour palette, forms, and light, "each contributing to enhanced comfort, tranquillity and wellbeing".
But how many customers make a travel decision based on style alone?
"That's an interesting question. Ask Virgin Atlantic," responded Peters. "They probably say many." Touché.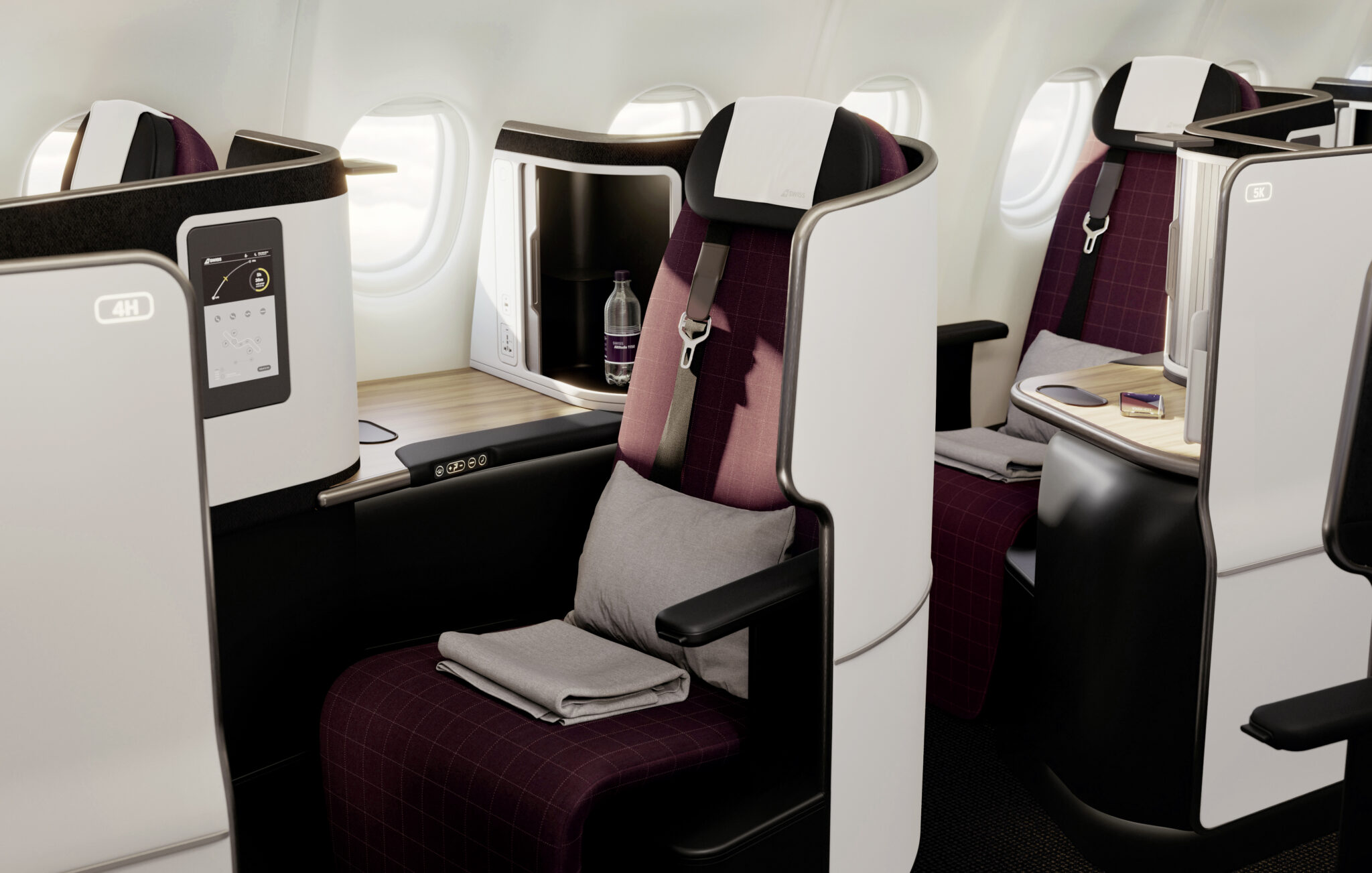 Even so, Peters reckons that comfort will drive passengers' decision-making in business class because the Lufthansa Group, including its Swiss subsidiary, is pursuing a unique plan to unbundle the hard product, giving customers the option to pay extra for certain seat types like those offering a longer bed or more privacy.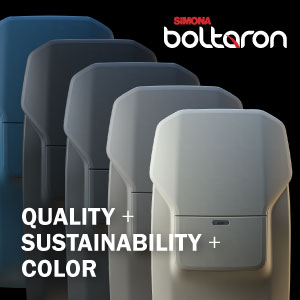 Retrofits of the Swiss A330s and of the carrier's Boeing 777s are expected to be completed "probably 2026", Peters told Runway Girl Network at the Aircraft Interiors Expo in Hamburg.
The carrier's five new forthcoming Airbus A350-900s, scheduled to start arriving in 2025, will also feature the new business class seats and Senses interior styling.
Moreover, the widebodies will offer a premium-heavy configuration, including a premium economy cabin that is "larger than those on its existing long-haul aircraft types at 38 seats" reflecting "a growing demand for such premium leisure air travel", according to the latest information provided by Swiss.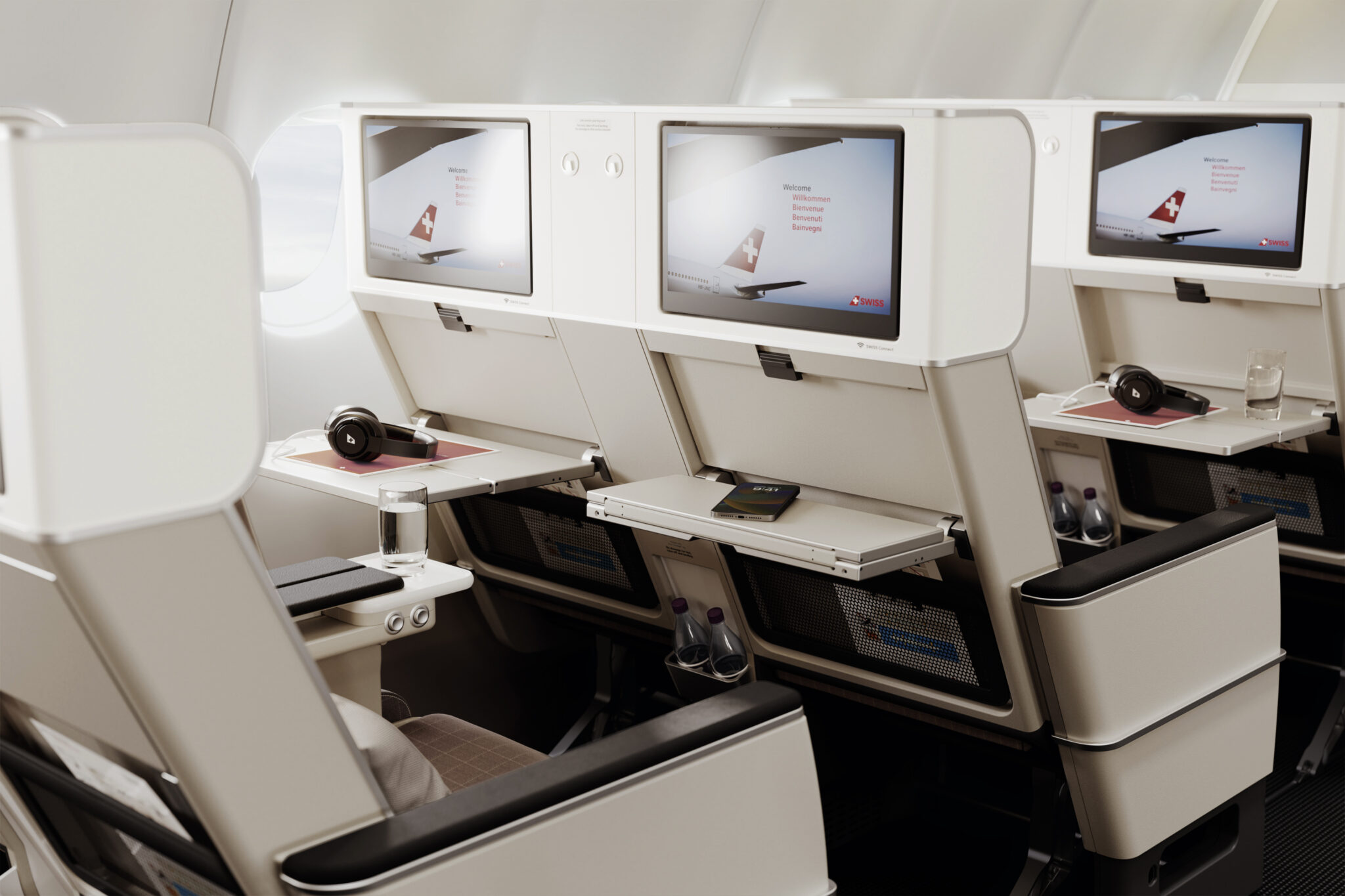 Configured to accommodate a total 242 passengers, the Swiss Airbus A350-900 will offer three seats in first class, 45 in business class, the aforementioned 38 in premium economy and 156 in economy class.
Notably, despite the fact that Airbus is now offering a slightly roomier 10-abreast configuration on the A350, as part of its 'new production standard" for the type, Swiss has opted to keep coach comfortable for passengers, with a 9-abreast layout.
We have reached a further milestone in our project to add the Airbus A350-900 to our aircraft fleet by completing the cabin layout.🎉 Our new Airbus A350-900s will seat a total of 242 passengers, 38 of which will be Premium Economy Class.💺📈 More info: https://t.co/z2hICA0dva pic.twitter.com/vaoOUVwlec

— Swiss Intl Air Lines (@FlySWISS) September 11, 2023
"Through their carefully-conceived spatial design, all our seating classes aboard our aircraft will offer our guests a totally new and unparallelled air travel experience from 2025 onwards," said Swiss chief commercial officer Tamur Goudarzi Pour in a statement.
"With our new cabin concept, we will still remain the only major airline in the world to offer a first class cabin on all its long-haul aircraft. We will also be increasing the size of our premium economy class, which has proved very popular. And in both these respects, we are further clearly positioning Swiss as Europe's leading premium airline."
Related Articles:
Featured image credited to PriestmanGoode/Swiss