"There is so much pressure to leave school with the grades you need for the job you should already know you want. An apprenticeship gave me the freedom to change direction and because of that, I'll always be a huge advocate for them." So says Kayley Manns, a fourth-year craft mechanic apprentice at Leonardo UK's Yeovil, Somerset site, which manufactures helicopters.
Having established world-class capabilities over the past century, Leonardo UK held an event on 22 August to recognize its Yeovil facility as the "Home of British Helicopters". Manns impressed attendees when she spoke at the event.
Though she was one of only two females in a non-office based apprenticeship when she started at Leonardo UK, Manns says she was always welcomed on the shop floor, which is traditionally a male environment.
"In the last few years I've seen a huge effort promoting STEM roles for women as the world has become more open to offering roles to people with the ability do them, rather than following outdated stereotypes defining who should do them," she observes.
Manns has certainly rejected such stereotypes. After completing her secondary education, Manns qualified as a sailing, kayaking and windsurfing instructor. "I spent four years instructing, at home and abroad. It was amazing, but job security wasn't guaranteed, and I knew I couldn't rely on hospitality work during the winter to fund my exciting summers," she says, adding:
Aged 22, I looked at changing career. That meant having to pay to take exams for university entrance. An apprenticeship meant I could learn and earn in a paid role, supporting myself financially while gaining more academic qualifications.
After four years, Manns' apprenticeship is ending. At this point an apprentice would usually take a full-time role but, typically, she is following her own path. "I'm working further placements while looking for an engineering job in the company that will allow me to earn a degree," she confides.
But what drew a sailing instructor into helicopter manufacturing in the first place? "I grew up close to Yeovil, where everyone knows someone who worked at 'Westlands', as Leonardo Helicopters is known locally. An air ambulance base was also nearby, so helicopters were a common sight on the way to school. When I went to work, a coastguard helicopter operated out of the harbour I was in. Helicopters had became normal and an obvious choice for a new career."
Friends and family were very supportive but, she admits: "I think the idea that I'd be settling down in a more stable job was probably a relief for them too."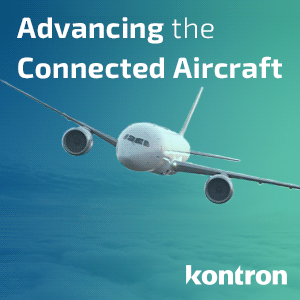 Her speech at the August event made clear Manns' passion for sustainability. Already involved in several relevant projects at Leonardo, she declares: "I would love to find a role here that focuses on sustainability, researching future technologies that could help us achieve our net zero goals."
For now, though, "I am always happy to tell my unconventional story. I've represented Leonardo at careers fairs and STEM exhibitions and female students often ask what they should study, or if I have advice because they don't know what they want to do next.
"At school my teachers wanted me to study something academic at university, but I had no interest in maths or science. Art was my best subject. Now I'm starting an engineering career. I've always been quite stubborn about doing something if I want to, regardless of other people's opinions. My first advice to students is therefore always choose what they want to do, not what they are being told they should do.
Manns also serves on a trainee committee organizing an annual AeroWomen event. "It's a day focused on celebrating women in the aerospace engineering sector, gathering together a cross section of women at all stages in their careers and studies, as well as panellists and speakers who share stories and advice," she says.
Related Articles:
Featured image credited to Leonardo Helicopters UK