Commercial helicopter pilot, engineer and saleswoman Jeanette Eaton is passionate about rotorcraft. It's an enthusiasm she's passing on to the next generation of aviators by working with The Whirly-Girls organization and inspiring children and young women to realize that they too could become pilots.
"Nothing makes a salesperson more credible than climbing out of the cockpit for a customer demo flight and shaking the hand of a potential client," says Eaton, who serves as Sikorsky vice president, regional executive, US & Canada with responsibility for strategy, commercial sales, non-DOD US sales, and Canadian Armed Forces business development.
An electrical engineer by vocation, Eaton explains: "My dad was an engineer, my brother and sister were engineers, it was only natural that I followed. He had us working on cars and in his machine shop whenever possible, exposing us to engineering and math, so those subjects came pretty easy to me. During my electrical engineering undergrad years, I became closer to dad as he helped me in my studies. I learned that he'd been in the US Army's first rotary wing aviation unit, during the Korean War, but by then he was involved in aviation engine design and machining. I thought that's the field I'd enter, but then I found my passion.
"It was during an early job interview out of college, at Sikorsky's main plant. I was shown a CH-53E helicopter. Its size and power overwhelmed me. Right then, I knew I wanted to work in this industry. I became enthralled with Sikorsky's technology and heritage.
Eaton quickly developed a passion for rotorcraft and, eventually, flight. Thinking back, she realizes that if she had experienced flying earlier in life, she would have had a flying career. "But I've always felt at home in the helicopter business as an engineer, and once I was exposed to flying, it grew into an even greater passion."
Eaton's motivation to fly came from one of her first Sikorsky mentors. "I was an engineer on a rotational program, working on the S-92 development and program management team. My boss asked what I wanted to do next and I said I wanted to get into sales. He said: 'You have the technical skills and capabilities, but you need to be able to walk the walk as well as talk the talk. You need to get your pilot's license.'"
She reckons it's the best advice she's ever had, but, "I couldn't afford my helicopter ratings, so I flew fixed wing. When I eventually went for my rotorcraft license, all I had to do was learn the helicopter."
Already an accomplished helicopter pilot, in 2009 Eaton became a Whirly-Girl. "The Whirly-Girls are like a sisterhood, helping other women. They donate their time and aircraft in an event called 'Give It A Whirl', taking young people on their first helicopter flight. They sponsor girls, exposing them to the industry, and help women helicopter pilots any way they can."
Remarkably, Eaton says that it hadn't originally occurred to her that she could become a pilot. It's an attitude she still encounters.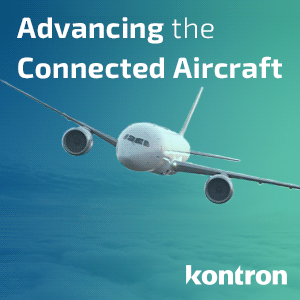 "I've spoken with a number of Girl Scout troops and schools. Parents and girls approach me saying they hadn't thought being a pilot was possible. Sometimes a daughter will be wide-eyed with excitement that maybe she could be a pilot. I was in their shoes once and that's partly why I feel it's my responsibility to help let them know it's an option."
Eaton says that in today's aerospace industry professionalism, honesty and respect for others are the traits leading to success; gender is irrelevant but for the diversity of thought that people with different backgrounds bring to the table.
But on the outside, old attitudes remain. "I chuckle every time someone sees my 'CREW' bag tag and asks me, 'Which airline do you work for?' They assume I'm a flight attendant and they're taken aback when I tell them I'm a pilot."
Related Articles: