A move by the US Department of Transportation to require airlines to install a larger, accessible lavatory on new narrowbody aircraft ordered a decade from now is being closely monitored by Canada. But the Canadian government has not yet signaled its intent to expressly follow the United States' lead.
The DOT's final rule, announced on 26 July, provides that, for new single-aisle aircraft with 125 or more seats that are ordered 10 years after the effective date or delivered 12 years after the effective date, carriers must "include at least one lavatory of sufficient size" to permit an individual with a disability and an assistant to use all lavatory facilities in a closed space that affords privacy equivalent to that afforded to ambulatory users.
Hard on the heels of the DOT's announcement, Runway Girl Network reached out to the Canadian Transportation Agency (CTA) to ask if it intends to align with the new regulations pending south of the border. The CTA responded that it "is following with interest this recent regulatory change in the US, which will apply to aircraft ordered for US service, beginning in 2033 (ten years from the effective date of the new rule)."
It added that:
The CTA will monitor progress on the implementation of the US regulation, and consider next steps with respect to future regulations for single-aisle aircraft.
Under a relatively new regulation, Canada requires accessible lavatories on new twin-aisle aircraft. In the case of large air carriers, explains the CTA to RGN, Canada in July 2019 replaced the Code of Practice on Aircraft Accessibility For Persons with Disabilities by binding regulations — the so-called Accessible Transportation for Persons with Disability Regulations (ATPDR).
Among other provisions — including the requirement that airlines offer accessible inflight entertainment and create buffer zones on board aircraft to accommodate severely allergic passengers — the ATPDR currently requires that: "except on single-aisle aircraft, every washroom on an aircraft must be a wheelchair-accessible washroom" that is "unless the washroom does not have: a door or other opening to the washroom that has sufficient space in front of it and that is wide enough to allow the entry of a person using an on-board wheelchair; and sufficient space to allow a person, with assistance, to transfer to and from an on-board wheelchair and the toilet."
Those are material exemptions. And while the ATPDR applies to new widebody aircraft, all pre-existing widebody aircraft are exempt.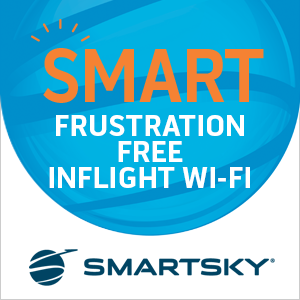 Another regulatory initiative related to accessible transportation is also underway in Canada, which would require transportation service providers to develop accessibility plans and reports based on the Accessible Canada Act (ACA).
The ACA was implemented in 2018 and aims to create a "barrier-free" Canada by 1 January 2040 by identifying, removing and preventing barriers in federal jurisdiction in a number of areas including air transportation.
How the term "barrier-free" will be defined for single-aisle commercial aircraft remains to be seen, however.
Related Articles:
Featured image credited to John Walton