Ryanair, Europe's largest airline and its most infamous no-frills advocate, also owns Lauda Europe, a wet-lease airline that operates certain Ryanair flights where needed on the carrier's behalf. It was through this quirk that I was able to experience Lauda on a flight from London Stansted Airport to Hamburg Airport, where the basic service offered a moment of zen after a chaotic on-the-ground experience. 
London Stansted has one terminal, which is housed inside an enormous tent-like structure reminiscent of the London O2 arena. I found the large Ryanair zone and joined a queue to check my bag. Whilst easyJet and British Airways have self-serve bag drop systems at Gatwick and Heathrow, respectively, Ryanair's system was manually processed. 
Unfortunately, as I arrived at the head of the 15-minute queue, I discovered that the belts themselves were out of order, and I had to then leave with my (now-tagged) bag to join another queue to load it onto a working belt. This took over 30 minutes.
The airport experience did not improve much from this point. The security process was pretty simple, but was hindered by those passengers who did not comply with liquid rules.
From security, the airport is built around a single corridor that snakes back and forth like a garden path before opening into a space that leads to the gates. This led to terrible flow; passengers heading back for the shops or bathrooms had to go against the tide. 
The lounge was full, so I popped into the Burger King and sat on one of the benches. Power points were available, which was a plus.
Once my gate was called, I squeezed onto an overcrowded transit train which trundled up to the far gates. I then ascended to find myself in a long, thin, and low-ceilinged terminal. From there, chaos reigned. An error on the Ryanair app meant that passengers from another flight were mixed up in our queues, and the gate staff decided to begin boarding passengers the moment our plane arrived at the gate, despite it still being full from the previous flight.
An hour went by of queues spilling out from both the gate and then snaking across the tarmac itself before we could finally board, with some passengers from a separate Ryanair flight still mixed into it. 
I entered the plane, as vehicles moved around us.
I was greeted by an old but smart interior. The plane, a 16-year old A320, was clearly a vintage product. However, the seats were finished in a grey leather-type material that was soft and well sculpted. I had selected an exit row, and felt very comfortable on board. Whilst the small overhead bins were an issue, it seemed like almost everyone could fit their carry-ons. There were no power points or inflight Wi-Fi. 
The crew were attentive, if slightly overzealous about exit-row passengers stowing iPads during takeoff and landing. Nevertheless, I felt much calmer as we escaped Stansted and headed for Hamburg..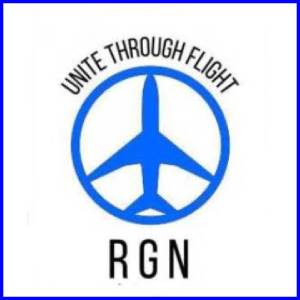 Shortly after takeoff, the inflight buy-on-board service began. Lauda recreated the Ryanair offering by announcing the menu over the PA system. I had a Prosecco for 7 EUR, which was chilled and served in a plastic cup. 
The rest of the flight was uneventful, and as we landed I was glad to have experienced Lauda. The company does everything you need. Its wetleasing model means that the interiors and staff are intentionally nondescript, which I would wager is actually a good thing for a low-cost, no-frills carrier.
By removing the fripperies from the equation, passengers were content to sit and enjoy the short journey in a minimalist and calming environment. Whilst I will make efforts to avoid Stansted in the future, I would be happy to jet off from elsewhere with Lauda. 
Related Articles:
Featured image credited to Fintan Horan-Stear