Wizz Air has selected AS-IP Tech (ASIP) to install its novel Bluetooth connectivity solution, with window-mounted antennas, across the carrier's UK-based fleet of Airbus A320 and A321 twinjets to facilitate free messaging for passengers.
The budget operator has been trialing ASIP's fflya-branded platform on a single A321 since late last year. Now it has agreed to integrate fflya into its mobile app and provide free messaging (SMS, email and WhatsApp) to passengers on Wizz Air UK — marketing the solution as TEXT&FLY BY WIZZ.
"Following months of successful flight testing, we are delighted to be selected by Wizz Air pioneering our new generation of inflight connectivity," says ASIP president Ron Chapman. "We look forward to working with Wizz and building on our unique messaging technology that provides the foundation for enhanced services including inflight live payment, real-time telemetry and e-commerce."
The fflya solution's unique dual window antennas transmit data via the Iridium NEXT global network of LEO satellites. Though the initial Wizz Air trial aircraft used Iridium's legacy service over its NEXT constellation, Chapman confirms to RGN that future installs will include a provision for Iridium's new-generation Certus 100 'midband' service.
"We expect to commence Certus flight testing on Wizz next month," he tells Runway Girl Network. "Its primary function is to support operations. However, it will also support our enhanced passenger messaging services. We will use the extra bandwidth to handle our highly compressed pics — a virtual Instagram capability. Millennials and Gen Z love text and pics and Wizz carries about 24 million of them."
Chapman says ASIP's agreement with Wizz Air covers the carrier's growing UK-based fleet, which presently numbers 19 aircraft, "plus options at Wizz Hungary's discretion to expand the fleet". He reckons that equipage could be completed in the third quarter.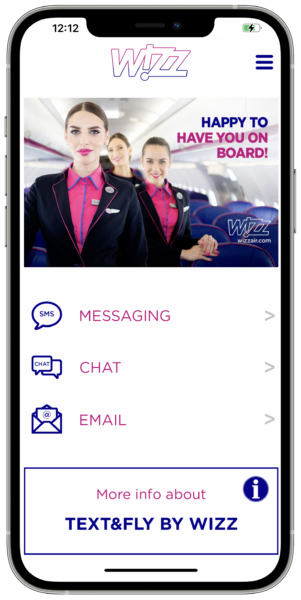 Rather than using a traditional onboard Wi-Fi network, fflya uses a frequency-hopping Bluetooth access point/router as a lower-cost alternative to Wi-Fi.
The Internet and Wi-Fi rely on the TCP/IP protocol, which ASIP deemed would be cost-prohibitive to operate onboard using Iridium's L-band satellite network. So ASIP built a new protocol. The company developed its own implementation of the fifth generation Bluetooth stack — an implementation that it believes is a world first.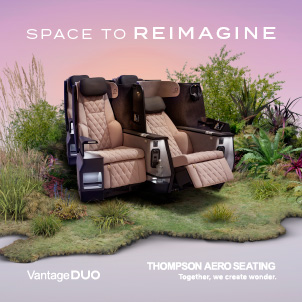 Though proprietary specifics about the innovation are not being divulged, ASIP's software framework embedded in the app gives Wizz Air UK options; a mobile app that both optimizes passenger messaging and integrates with the airline's retail and e-commerce strategy.
Moreover, the lightweight system only requires one head-end device to connect the entire cabin, including the rear galley and flight deck, and can be installed without a supplemental type certificate.
Separately, ASIP has just shipped its initial Certus 100 testbed kit, which will be installed on a Gulfstream G450 business jet next week.
Discussions with several other airlines are also now well underway, as the firm's exclusivity with Wizz Air has ended.
Related Articles:
Image of Wizz Air app provided by ASIP