Business aviation has seen renewed interest during the COVID-19 pandemic, and with its new Falcon 10X business jet, Dassault is answering the questions of the moment in private aviation — "how big?", and "how far?" — with a new cleansheet design featuring a new flexible cabin concept from the French airframer.
The US$75m 10X's arrival, planned for 2025, will give Dassault a new competitor in the large business jet segment, competing with the Gulfstream G700 and Bombardier Global 7500.
A full 38 windows will span the 16.4m cabin of the 10X.
The cabin will top out at 2.03m (that's 6'8") high and 2.77m (9'1") wide, which Dassault says is 5cm/2" taller and 20cm/8" wider than the next biggest purpose-built business jet, which of course wouldn't include the Boeing or Airbus business aircraft models.
But it's not just the size — it's the modularity, Dassault says, with flexibility of monuments and furniture allowing almost infinitely customisable cabins for the big jet.
Suggested options include a private stateroom with queen-sized bed (a novelty for business jets of this size), a larger master suite with a full-sized shower, an entertainment area with a massive TV, an expanded dining-conference zone, and more.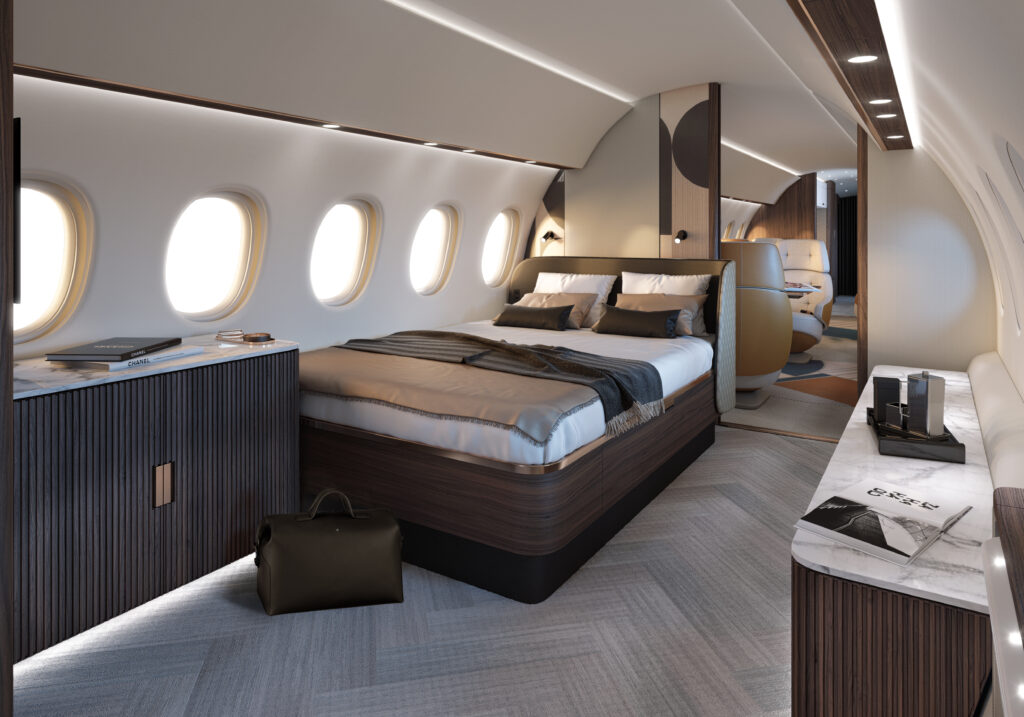 Dassault breaks down the zones by windows, with what it calls the "baseline arrangement" comprising four equal 2.7m (8'10") sections with four windows each.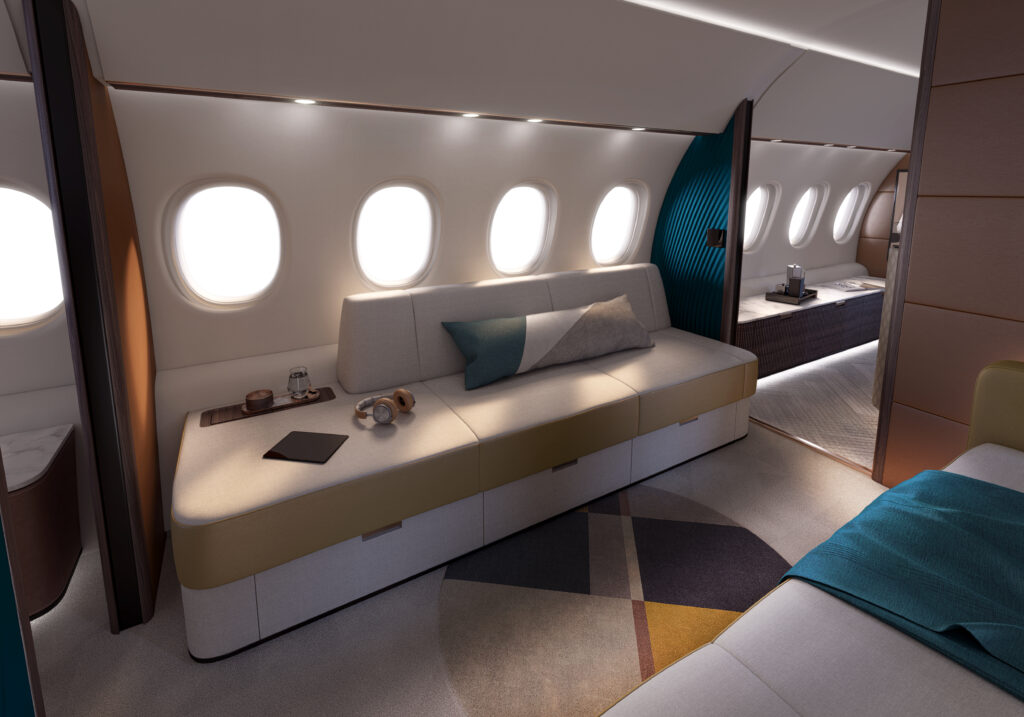 A particularly luxurious option would be an aft stateroom of 4.7m (15'6") with seven windows plus a large lavatory with shower — which seems itself to feature at least one window for, shall we say, the more showy client.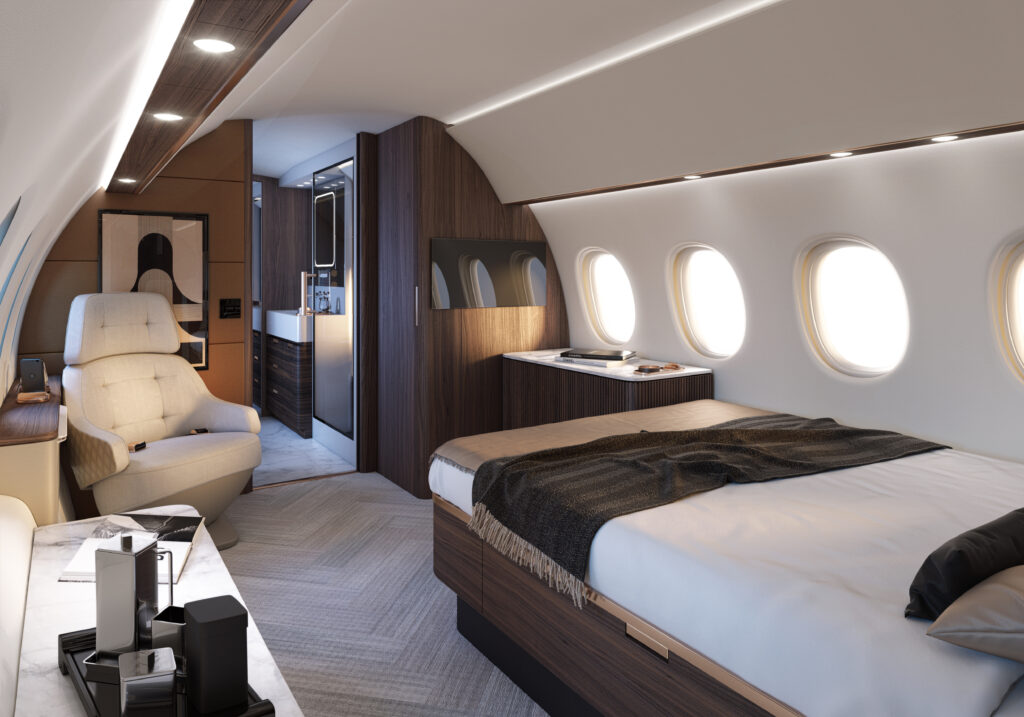 Impressively, Dassault has gone the extra mile with pressurisation: 3,000 feet cabin altitude at 41,000 feet, "at least as quiet as the Falcon 8X", which it says is "currently the quietest business jet in service".
And it's not just long in the cabin: it's long in the legs as well, with a 7500nm range that compares favourably with even the longest range Boeing 787 (7355nm for the 787-8 and 7635nm for the 787-9).
That's at the 0.85 Mach cruising speed, with a high-speed 0.90 Mach option reducing range but still allowing, Dassault says, city pairs like Geneva-Singapore (5674nm), Moscow-Los Angeles (5296nm), or New York-Dubai (5951nm, all distances according to the Great Circle Mapper).
The maximum speed of the 10X, though, is Mach 0.925, but Dassault isn't giving a range estimate for those users who prefer to put the foot down than to cruise most efficiently.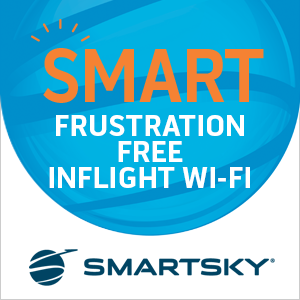 The aircraft will be powered by Rolls-Royce Pearl engines, which Dassault notes will be capable of operating on fully sustainable aviation fuels once they come online.
Dassault expects to certify the aircraft as compliant with steep approach airports, with London City cited as a key example.
The 10X is the latest in the trend of increasingly large business jets, following on from its most recent Falcon 6X, which was revealed in February 2018 and took its first flight in March 2021.
Dassault exited the commercial market after its 1970s-era narrowbody Mercure didn't gain traction, especially in the face of competition in the single-aisle market.
But the CRJ programme — part of the same family as the competing Bombardier Global 7500 —  moving towards end-of-life with Mitsubishi, the latter's SpaceJet (formerly MRJ) on ice for now, and Embraer's regional segment looking towards the larger end of this market.
Could Dassault find itself in a position where it has the best, or even only, airframe suitable to replace a generation of regional jets?
All images credited to Dassault
Related Articles: