Dassault's Falcon business jet division is full of news from the NBAA-BACE show in Orlando, with positive progress of its two new jets, a next-generation flight-deck, and a new MRO facility in Florida.
Dassault's Falcon 6X, the large-cabin 5500nm twinjet, is entering the final stage of its flight trials with US regulator the FAA and European regulator EASA. Its Pratt & Whitney engines received EASA approval in August this year, with FAA approval pending, and a full flight simulator is now operational at CAE's Burgess Hill location in the UK. 
The 6X program launched in 2018 with the intent to deliver from 2022, but the aircraft is now set to enter service in "mid-2023", says Dassault, which also notes that the nineteenth 6X airframe is on the final assembly line, with three customer aircraft at Dassault's interiors completion centre in Little Rock, Arkansas.
Following a round-the-world demonstration tour covering fifty flights, five continents and 50000nm, Dassault says that "Connectivity during the demonstration flight was reported to be excellent, even in the most remote legs of the tour" and that "In-flight, measurements and passenger reactions confirmed that the 6X will be the quietest Falcon yet."
The 6X will also launch Dassault's fourth-generation EASy flight deck family member, which is based on Honeywell's Primus Epic platform. EASy IV will come as standard on the Falcon 6X, will be installed on all new-build Falcon 8X, and be available for upgrades to older 7X and 8X models. It features interactive navigation maps and vertical situation displays to improve routing and safety, with runway incursion prevention features to add situational awareness.
EASy IV also adds the latest Honeywell NextGen flight management system, with new approaches to runways where dense traffic or complicated terrain are issues, with multiple datalink standards and improved data communications in different flight phases. Updated Jeppesen chart features from Boeing are also included, as is an improved takeoff and landing data function that permits extra information to be inputted in order more precisely to calculate landing distance.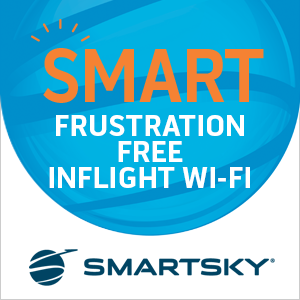 The 6X's wider, longer and longer-range sibling, the 7500nm Falcon 10X, meanwhile, is now in production, with Dassault saying that it is "gearing up to produce initial subassemblies".
Landing gear have been manufactured and are ready for assembly, while the first fully representative composite wing is also in preparation for fatigue and static tests.
On the engine side the French airframer says that "development of the aircraft's Rolls-Royce Pearl 10X is progressing well, too", noting that "the flight test campaign for the Pearl 10X will take place on a Rolls-Royce flying test bed, scheduled to begin in 2023" from Rolls' new production facility adjacent to the Dassault line at Bordeaux's Mérignac airport.
Dassault is also making another play for the maintenance, repair and overhaul business for its jets. The company is to build a new MRO centre at Melbourne in Florida, with 175,000 square feet of space.
Citing the 6X and 10X, Dassault says that the new facility "will be capable of performing major maintenance and modifications on up to 18 Falcon models simultaneously", and that building will start in the second quarter of 2023 with opening in late 2024. Also in 2023, Dassault's ExecuJet MRO Services will open its new heavy maintenance location in Dubai and start building another in Kuala Lumpur.
The company has also promoted Pauline Annen to director of pilot operational support, a role that the company describes as in charge of "the Dassault Falcon Jet support team responsible for assisting pilots and flight departments in the Americas in the safe and successful operation of their Falcon aircraft". Annen was previously manager for pilot technical support.
Related Article:
All images credited to Dassault Aviation / X. Urbanski