As vice president of sales and marketing for Deutsche Aircraft, Anastasija Visnakova epitomizes a new generation of aviation executive: ambitious, driven, educated, international, multilingual, and female.
Her aviation career began in customer service with airBaltic and included a spell at De Havilland Canada as director of sales for Europe, Middle East, Africa, and Russia. She joined German aircraft manufacturer Deutsche Aircraft on 1 August 2022, and says her German is improving as a result, adding to her proficiency in English and Russian, alongside her native Latvian.
Visnakova is passionate about regional aviation, a passion born through chance rather than design she reckons, since aviation seldom featured in her childhood.
"I don't come from generations of aviators. In fact, my father is a sea captain. And I'm a very proud Latvian. It's a small country and I'm from a small village, but I've been very lucky because I travelled a lot from a young age," she says.
"My father took me on ships, even as a little kid. It really opened my world perspective and although I had a good job in local government, I really wanted to work for airBaltic. I applied for lots of positions, and it seemed like fate when I finally succeeded. I was raised in a village, but globally aware and very open minded. My English was good too, and I feel I was totally blessed."
Visnakova took a significant pay cut for that first airline job but was determined to work in an international environment. Once she was in aviation, she found it impossible to leave. "I tried. I thought I might work in fintech or IT, with start-ups, but I couldn't do it," she confides.
She continues, "The people you meet in aerospace and aviation are totally different. It might be a crazy industry, but you get used to crazy. And then, if it isn't crazy, you get bored. I think people either leave the industry after a couple of years, or they stay forever, working different angles.
"I started out with the airlines and now I approach my work from their perspective. I was always in commercial operations, so I know how airlines select their fleets and understand the main decision drivers, which helps a lot. And I worked at De Havilland Canada – I think 'props' are in my DNA."
That syncs nicely with Deutsche Aircraft's work to build the D328eco, the next-generation evolution of the Dornier 328 turboprop, which will be 100% compatible with sustainable aviation fuel (SAF) and as well power-to-liquid (PtL) synthetically produced liquid hydrocarbon.
As a woman who has moved through various aviation roles, Visnakova says that since aviation is male dominated, women working in the sector develop a thick skin against gender bias.
"There are women in many senior positions in the airlines, especially in Europe, which is quite different to when I started, but in my part of the industry it's quite different. But I don't think the problem is bias, I believe it's a question of where will these women come from? It's difficult to find women because they tend not to develop themselves from the ground up in the industry."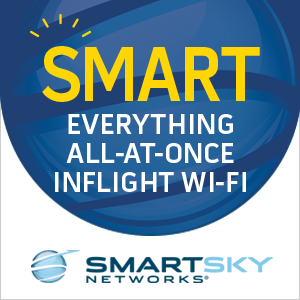 She also notes that in an aviation environment, a trade show, for example, attendance is not only male dominated, but white male dominated.
Visnakova places great value on showing girls and young women examples or role models. "If I inspire one woman to pursue an aviation career or provide the example that you can come from a little village in a small country and make an international career in a male dominated industry, I will be very happy," she says.
"The situation is changing. People are beginning to understand that in the modern world you can do anything you want. But we must keep working – when I post job openings I have very few CVs from women. As an industry we have to do more to encourage them, because a woman still needs to be brave to apply for an aviation position."
Related Articles:
Featured image credited to Deutsche Aircraft