Ask anyone who has ridden Amtrak in the Northeast about their passenger experience on board, and they'll almost certainly say something along the lines of 'comfortable and basic'.
But change is afoot. First announced back in 2021 and recently expanded to include additional railroad cars in anticipation of increased demand, Amtrak's order for Siemens-manufactured Airo train sets looks to close the experience gap between its very aged Amfleet I cars and what passengers expect of a modern train.
While some information was made available in 2021 when the initial batch was expected to hit the rails in 2024, Amtrak has since announced additional #PaxEx details. Airo will improve and expand on what Amtrak has deployed for Amtrak Midwest and indeed what it has planned for the Acela fleet replacement, which has still not entered service.
"We are thrilled to satisfy the soaring demand for train travel with new state-of-the-art, American-made equipment that ensures the highest standards of comfort, service and amenities," says Amtrak president Roger Harris in a statement.
A litany of improvements are slated for the new trains, ranging from USB-C power ports at all seats, seatback tablet and phone holders to watch personal video content, bigger and sturdier tray tables, and adjustable headrests. None of these additions on their own is game changing, but when combined they represents a major shift in the Amtrak coach experience.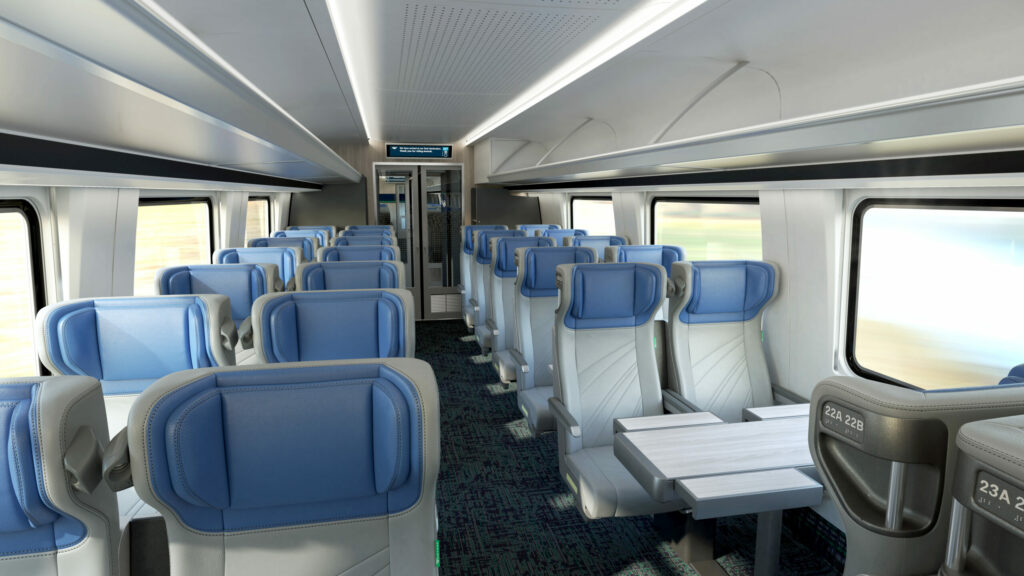 Technology-wise, Amtrak promises Wi-Fi powered by 5G backhaul over today's 4G experience, vastly improved digital signage and wayfinding, LED lighting and personal reading lights.
But the biggest and most tangible change can be found in the business class cars. Today's Amtrak business class experience is barely elevated above coach. Seats are in the same 2-2 configuration, and come with a bit more seat pitch that many travelers don't find necessary.
The new Airo train sets should make a business class upgrade worth a second look, moving to a more spacious 2-1 seat layout.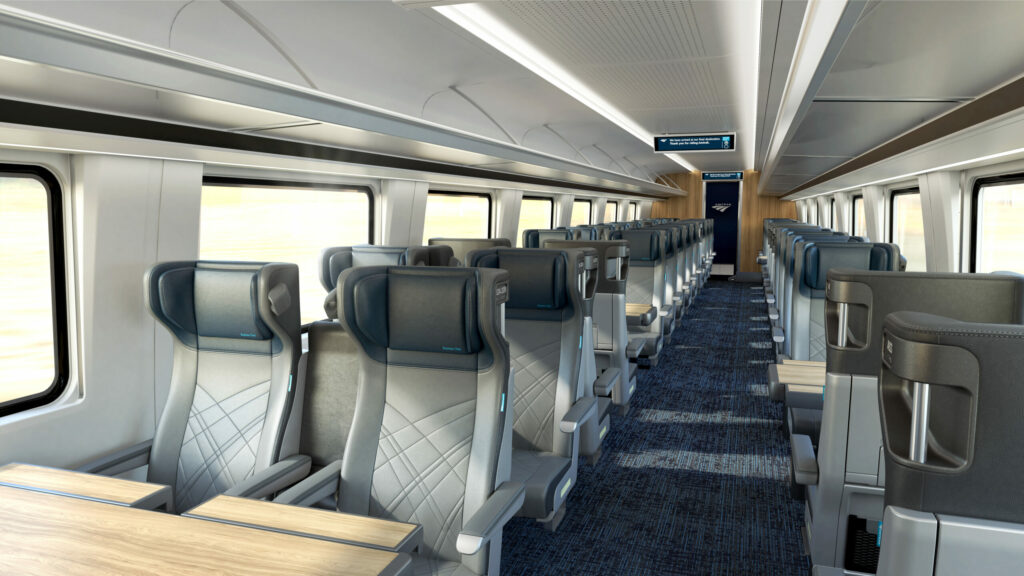 This change should appeal to the solo business traveler looking for additional privacy and comfort, and actually matches the seat layout found in the much more premium Acela first class car.
Amtrak is also promising wider armrests, footrests, additional power outlets, and an "improved ambiance".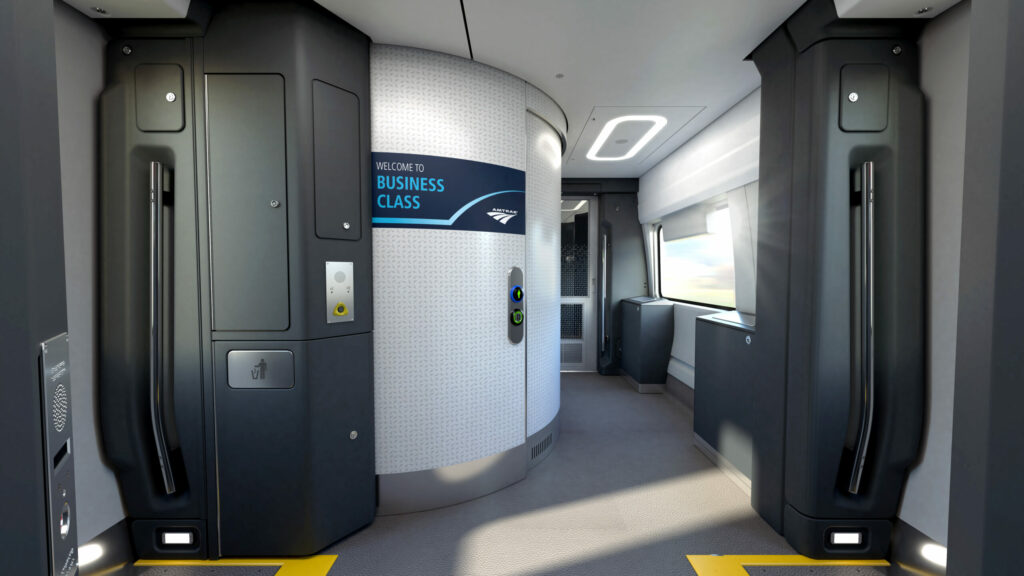 Much like what has come to Amtrak Midwest, Airo train sets will improve the passenger experience for persons with reduced mobility (PRMs).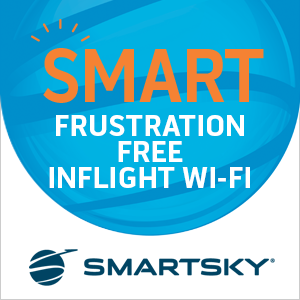 At present, stations that do not have high level platforms rely on lifts to board PRMs. But the Airo cars will feature integrated boarding equipment.
The first Airo train sets are now expected to enter passenger service in 2026 on the Pacific Northwest's Cascades route between Vancouver, British Columbia and Eugene, Oregon.
With firm plans to replace its entire short- and medium-haul train sets from coast to coast, Amtrak is left with its aging long distance fleet to replace. That could represent its biggest #PaxEx challenge yet. But if Amtrak wants to give airlines a run for their money, offering top-notch interiors and technology is a good way to start.
Related Articles:
All images credited to Amtrak