Porter Airlines is launching a mobile app to make the travel experience even easier for passengers.
The Porter app is designed to enhance self-service options, giving passengers more control of their journey with easy access to key functionalities in one place. These include the ability to check-in, access booking details, select seats, add bags, manage flight changes, access boarding passes and receive real-time flight notifications.
"As Porter expands into dozens of new markets in the next few years, it's important we maintain and elevate the level of ease and convenience that passengers are accustomed to when flying with us," said Kevin Jackson, executive vice president and chief commercial officer, Porter Airlines.
"The Porter app enhances communications, allowing passengers to take control of their experience, rather than waiting to speak with an airport representative or call centre agent."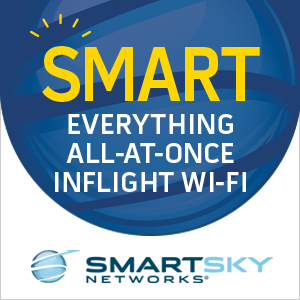 Porter's classic graphic design is showcased throughout the app, featuring the airline's well-known style and charm, and Mr. Porter raccoon brand mascot.
The app is available for download on the App Store and Google Store. More information is available at www.flyporter.com.
About Porter
Since 2006, Porter Airlines has been elevating the experience of economy air travel for every passenger, providing genuine hospitality with style, care and charm. Porter's fleet of Embraer E195-E2 and De Havilland Dash 8-400 aircraft serves a North American network from Eastern Canada. Headquartered in Toronto, Porter is an Official 4 Star Airline® in the World Airline Star Rating®. Visit www.flyporter.com or follow @porterairlines on Instagram, Facebook and Twitter.
Featured image credited to Porter