Northern Pacific Airways is one month into providing service and we've finally gotten on board to test out the airline's nascent product.
Readers might recall that our first attempt at flying Northern Pacific from Las Vegas didn't go as planned. A maintenance issue cascaded from a run of the mill delay to a full-blown meltdown. Despite literally driving the replacement part in from Ontario, California, the repair couldn't be made before the crew timed out. The flight finally canceled twelve hours later, long enough to have driven to the destination and back with hours to spare.
In the end it was a no-win situation. But I give credit to the staff, who broke out the plastic and took care of everyone before the night bled into the wee hours of the morning. They put me up in a hotel room for the night and paid for a rental car plus a tank of gas to drive to Ontario at my leisure the next morning (they did offer a flight).
A few days later a $250 voucher toward future travel appeared in my email inbox for the trouble, and thus I decided to try again several weeks later.
Once again, I'd be flying the carrier's Las Vegas to Ontario route. It is still Northern Pacific's entire route map, though the carrier has increased the frequency to three times weekly in each direction.
Booking is straightforward, and can be done via Google flights, most search engines, or via the Northern Pacific website. The airline has four fare buckets: basic, standard, economy preferred, and first class. Predictably, they vary in seat choice, checked bag inclusion, flexibility and cost. I chose economy preferred on my one-way Vegas to Ontario ticket for $120. After all, I was playing with house money. A first class ticket would have been around $250, while basic economy came in at $85.
The big day came, with online check-in opening 24-hours prior to departure. The process went smoothly on my mobile phone, though I still stopped at the empty check-in counter to have a ticket printed. The agent remembered me from the first attempt, and offered a complimentary upgrade to first. Having a very specific photo in mind from a very specific seat, I wound up politely declining the thoughtful offer.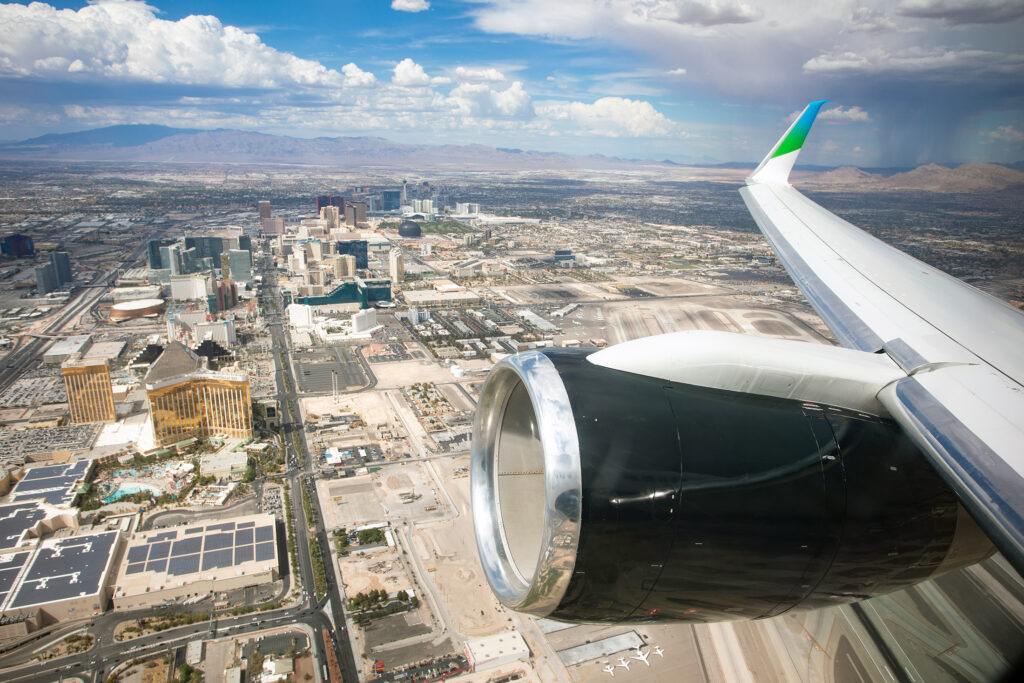 The airline does not currently participate in TSA PreCheck. Thankfully, the security lines were not long.
Boarding began on time following a typical procedure that saw premium cabins board first, followed by zones. I settled into seat 13F aboard the 181-seat Boeing 757-200 twinjet. Located in an exit row, the fixed armrests soak up an inch or so of the otherwise 17" seat width, but the loss is offset by several feet of uninterrupted legroom. Non-exit row preferred seats have 35" of pitch and a bit more recline, while economy averages 31" of pitch.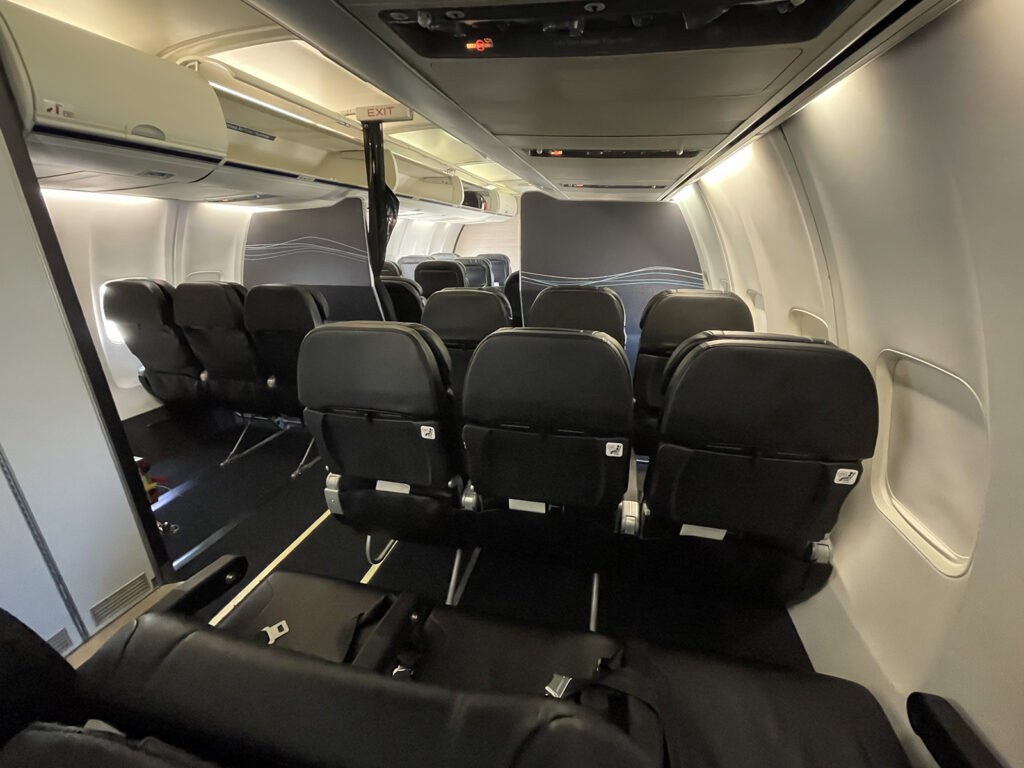 The seat itself is clad in black leather with white accent marks and stitching, along with the carrier's stylized N logo.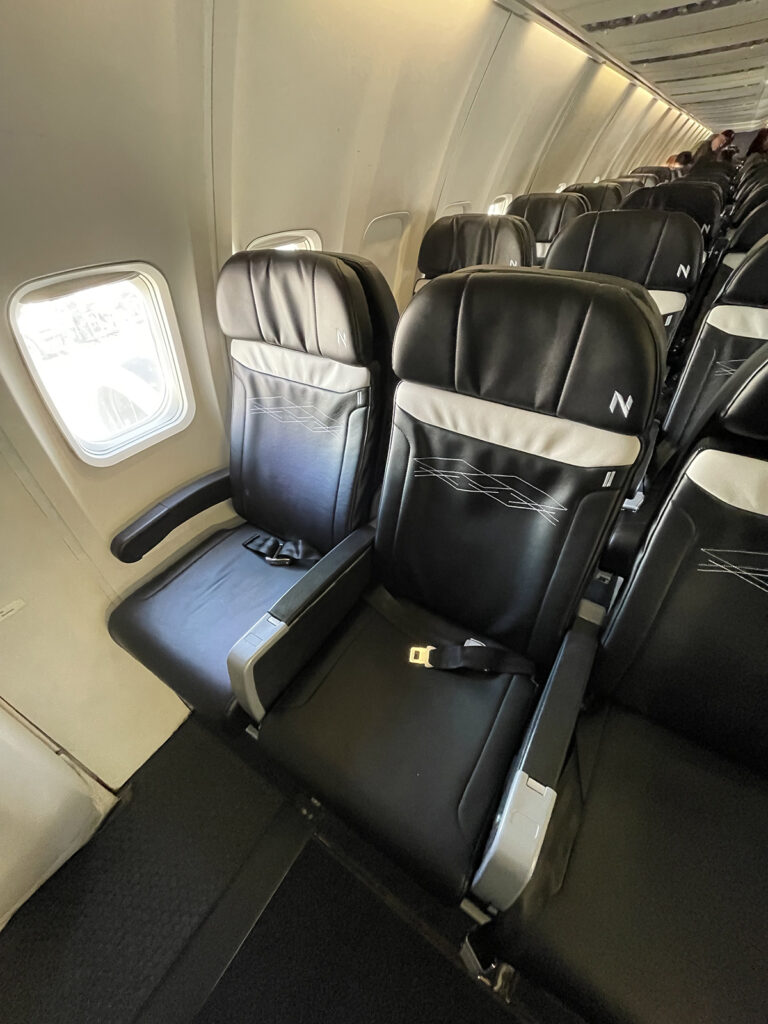 All economy seats, preferred or otherwise, have adjustable winged headrests, a fold-down tray table, and a USB-A/USB-C charging port under the seat. The seats are also configured in the 757's standard 3-3 layout, while first is likewise standard with 2-2 recliners.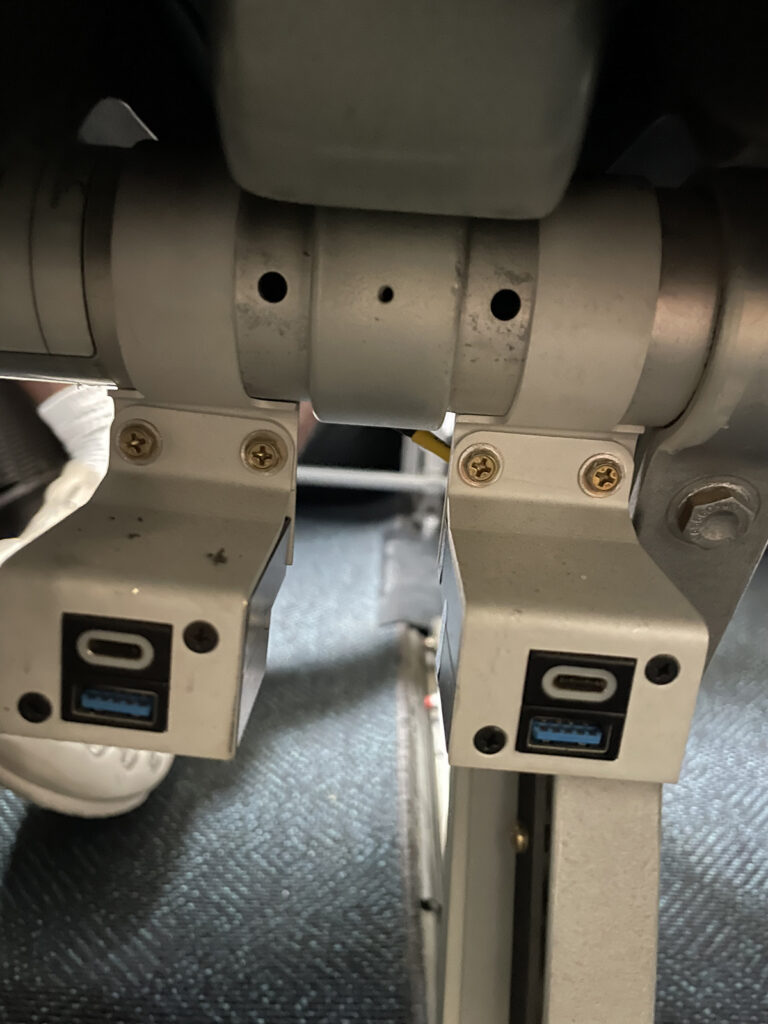 ATC and weather restrictions led to an hour-long takeoff queue after pushback. It's never great to spend more time on the ground than in the air, but this isn't the carrier's fault.
Not long after a bumpy departure out of Vegas, a flight attendant came through offering 16oz bottled waters and a shortbread cookie (no soda or alcohol).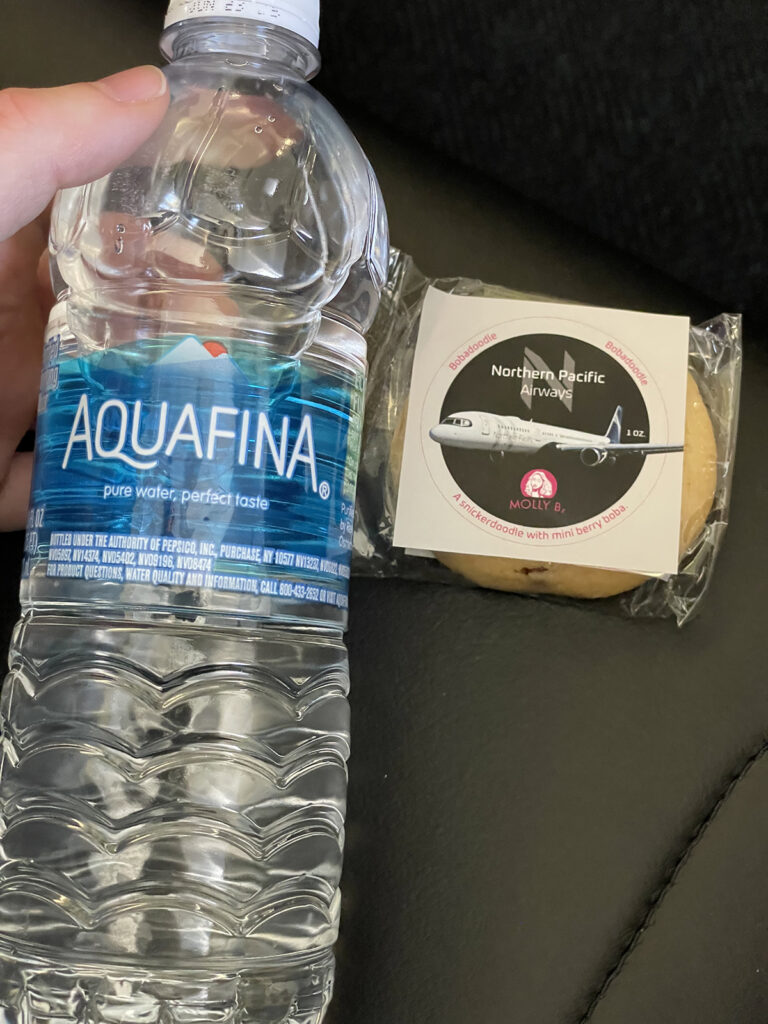 A pamphlet in the back of the seat pocket promised free Wi-Fi. Even after passing through 10,000 feet, the connectivity service struggled to start up.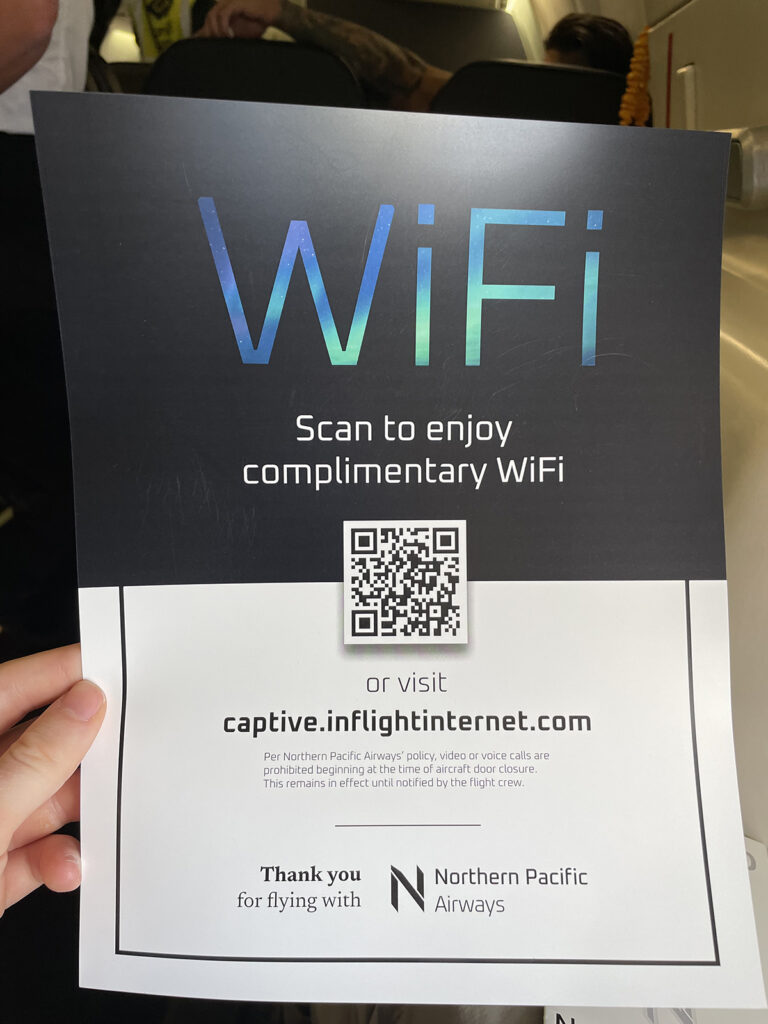 It eventually got going long enough for me to send a few texts, and get Flightradar24 up and running, but cut out twice before finally cutting out for good not long before landing. There is no wireless IFE or seatback content offered.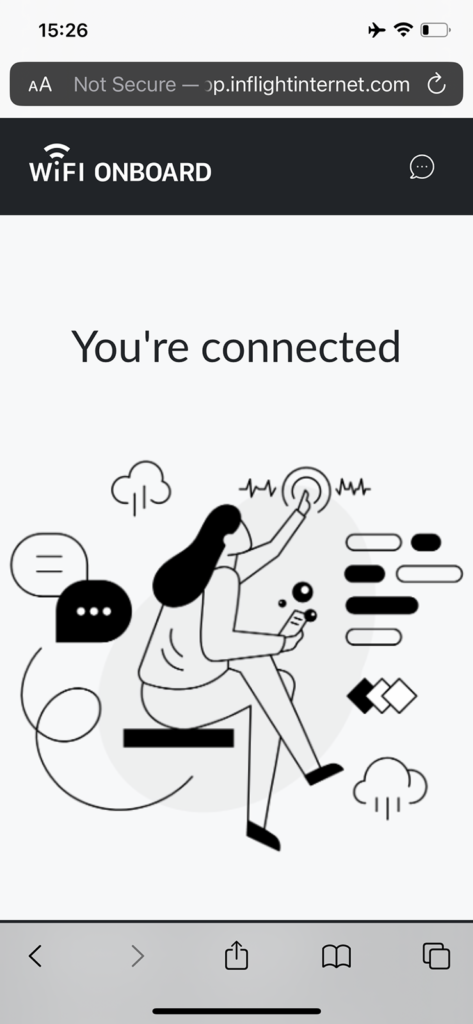 Just as we reached our cruising altitude it was time to begin a choppy descent into Ontario, where we landed without incident. Total flight time: 44 minutes.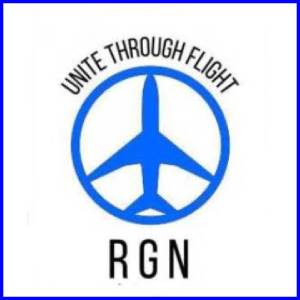 Between the bumps and short flight time I didn't have time to really explore the rest of the plane. Plus, the airline's schedule now runs Ontario-Vegas and back thrice a week, which meant the 757 also had a quick turn back to Vegas. But I did stick around long enough post-landing to pay a quick visit to the first class cabin, which looks roomy and comfortable.
Apparently, it is also frequently under-booked, leading to first-come, first-serve upgrades for as little as $30. Note, however, that the onboard service is limited to water/soda (no alcohol for now) and the same snack as the back of the plane.
Curb to curb the entire experience took four hours, about the same amount of time as driving on your own. Had there been no ATC delay or heavy queuing on the ground, flying can shave off an hour or more.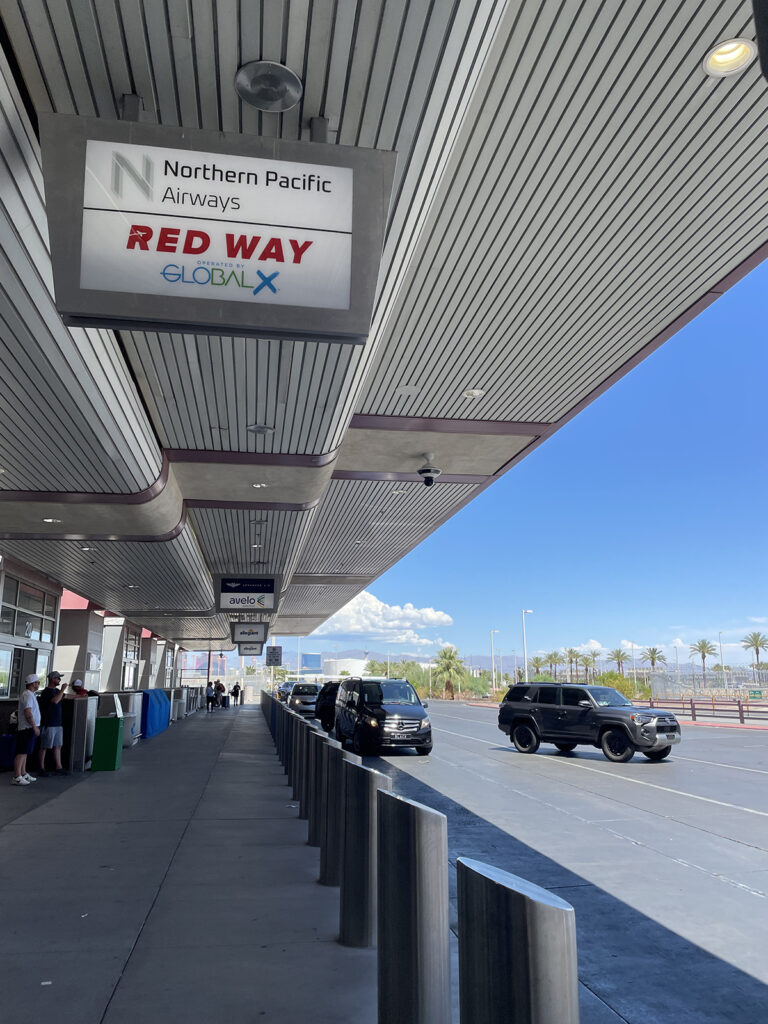 Northern Pacific's soft product has made a decent start, but room for improvement abounds. Soda, coffee, and alcohol would be logical next steps, as would a bit more variety in the snacks. Likewise the Wi-Fi could afford more consistency, and the first class cabin could use a more clear product strategy. On a short 40-some minute flight, these probably won't be a huge deal. But as the airline eventually ventures out into longer flights, these will need to be addressed. I'm sure plans are already in the works.
Until then, it's a perfectly short ride on a fast machine.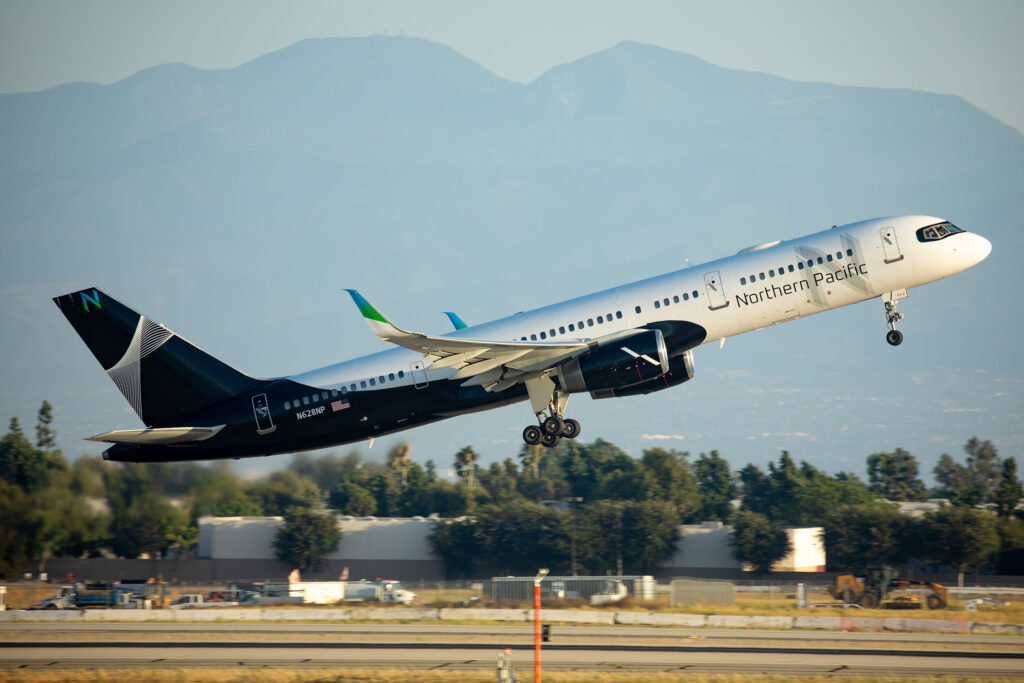 Related Articles:
All images credited to the author, Jeremy Dwyer-Lindgren