Major Esra Özatay made history in 2016 by becoming the first and only woman to command the Turkish Air Force's national aerobatic team, Turkish Stars. Boasting a lengthy career in the military, she says her goal is to "make a name for Turkish women in aviation internationally" and to be a role model for young people.
Born in Hamburg in 1976, Özatay graduated from Kadıköy Girls High School in Istanbul in 1993, and was admitted to the physics department at Yıldız Technical University in Istanbul. Eager to attend the Turkish Air Force Academy, she prepared for the university exam and transitioned to the academy in 1994. "I never gave up. I learned that if you just keep at something, things can work out in your favor," Özatay tells Runway Girl Network.
She graduated from the Turkish Air Force Academy in 1998. And, in 2000,  after completing combat readiness flight training at the Çiğli 2nd Main Jet Base Group Command in the Aegean province of İzmir, she was appointed to the Konya 3rd Main Jet Base Group Command in Konya province. There, she flew as a Northrop F-5 fighter pilot and later served as a flight instructor.
In the ensuing years, Özatay accomplished several 'firsts' for women in Turkish aviation.
She joined Turkish Stars as its first female member in 2014. Turkish Stars is the aerobatic demonstration team of the Turkish Air Force, and the national aerobatics team of Turkey. The team performs stunt and training flights with CF-5 fighter jets (the Canadair licensed-built version of the F-5), as obtained from the Royal Netherlands Air Force.
"The Turkish Air Force required its pilots to have a minimum of 500 flight hours to join the Turkish Stars. I had 2,000 hours of flight experience then," notes Özatay, who flew as 'the number four' on the team.
In 2016, she made history as the first female wing commander of the Turkish Air Force, and was tasked with leading the elite aerobatic unit.
"I was very honored and it was a great responsibility for me to raise and bring up the colors of my flag, as well as a huge emotion," Özatay confides.
"In this team, I represented my talents thanks to the bravery of Turkish people to give power to those with love in their hearts for their country. My aim is to make a name for Turkish women in aviation internationally. Especially, I have a great desire to be a role model for the youth of today by showing them how to succeed with integrity, hope, determination, and compassion."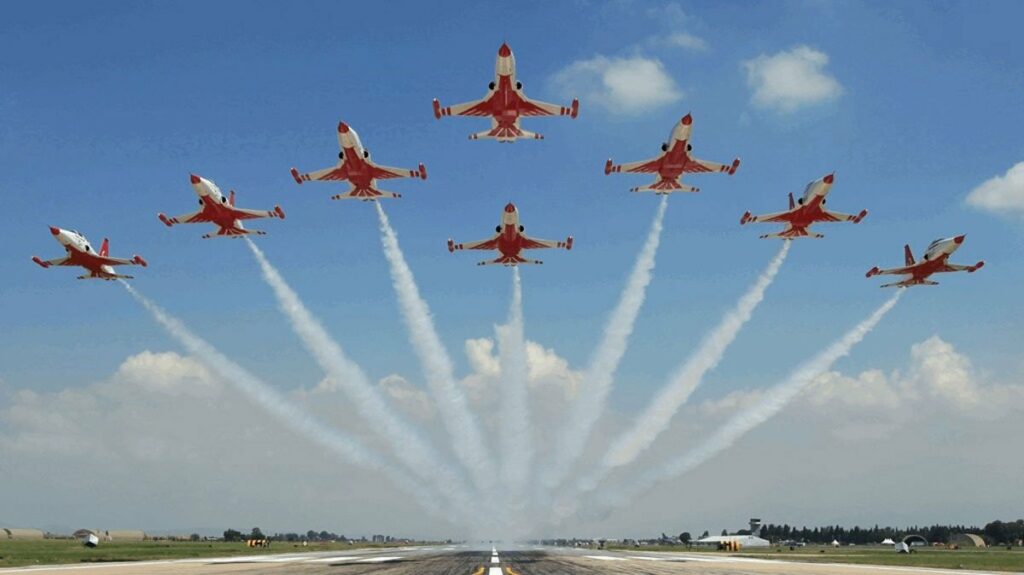 She served as a wing commander, whilst continuing to fly for the aerobatic team, until 2021.
"There is nothing that women are unable to do. I am happy that people get inspired," declares Özatay. "One of the things that motivated me there was to be able to encourage any woman who target this place. I am happy that I had such a responsibility and such a duty to remind the people and show them what they can do."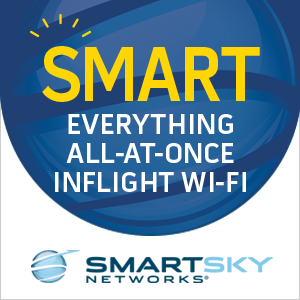 Married with two children, Özatay was also fortunate to have the support of her family.
"After becoming a mother, that is, when private life comes into play, there can be a conflict between two identities as a woman. So, it wouldn't have happened without my family's support. My husband is also a retired fighter pilot," says Özatay, who served as air base commander in the city of Antalya from 2021 to this year.
She follows in the footsteps of famed Turkish aviatrix Sabiha Gökçen, the world's first female fighter pilot. Istanbul's second airport is named after Gökçen.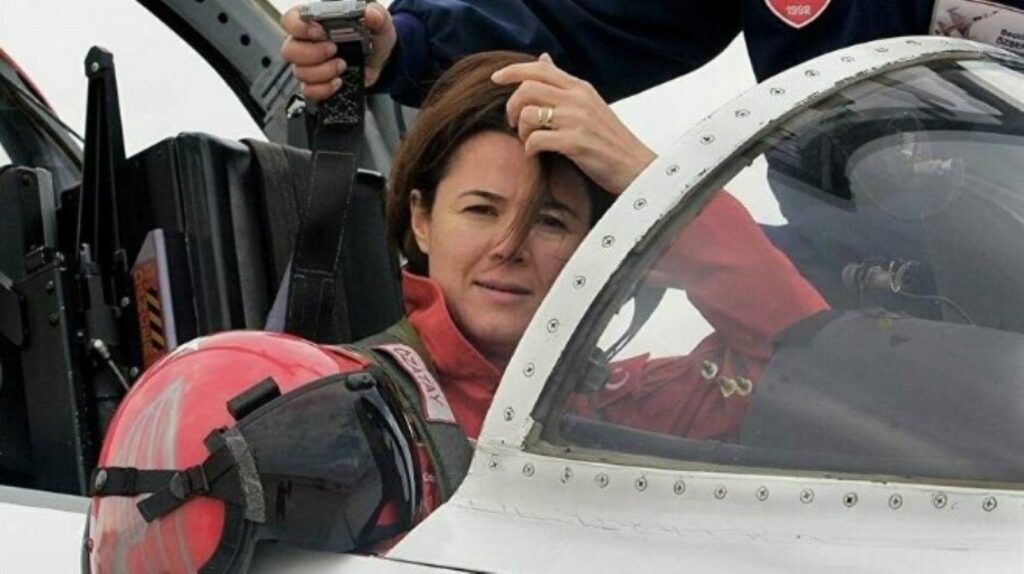 Related Articles:
All images credited to Esra Özatay