In 2000, pilot Berna Şen Şenol paved the way for other Turkish women by becoming the first female F-16 pilot to fly for the Turkish Air Force. In an interview with Runway Girl Network, Şenol shares her inspiring story.
Şenol says she originally planned to become an industrial engineer. But just before she was set to start university in 1993, she received a letter from the Turkish Air Force Academy inviting her to sign on as a student on account of her high scores in high school. The letter urged: "Come fly with us!" 
"At that moment, I had a great feeling of excitement to fly and I accepted their offer immediately," she confides. That same year, she began her training at the Turkish Air Force Academy, a four-year co-educational military academy located in the city of Istanbul.
It was unusual for women to serve in combat positions or receive training for such, though Şenol says she was eager for the challenge. She was one of roughly a dozen women selected to train at the academy in 1993.
After graduation, she entered two years of pilot training in Izmir, becoming a jet pilot in 1999. "During my first solo flight, that experience taught me that I was far more capable than I ever thought I could be. I felt that I could stay in the cockpit for the rest of my life through a great feeling of excitement and freedom," she tells RGN.
In 2000, Şenol became the first female to fly the General Dynamics F-16 Fighting Falcon on behalf of Turkey. "I still remember my first solo flight on the F-16. It took 1 hour and 40 minutes. It was a great experience since I felt as if I had wings just like a bird. I remember and feel the excitement of both the plane, the flight and the mission like today," she enthuses.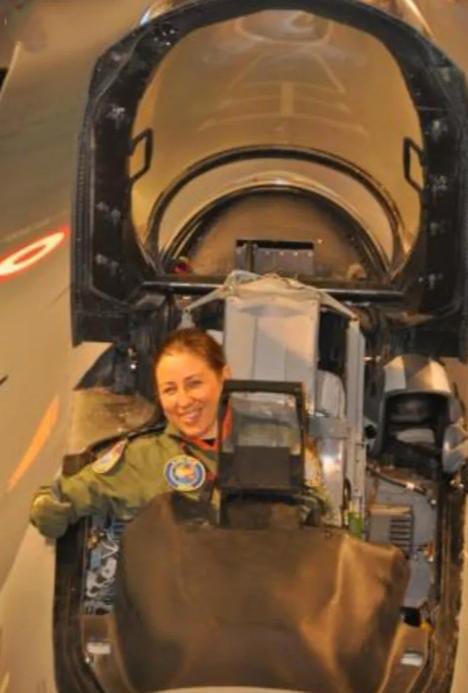 She flew the F-16 at Ankara, and the Northrop F-5 combat aircraft at Konya. Thereafter, she served in various units and squadrons in cities across Turkey, including Merzifon, Ankara, Istanbul and Izmir.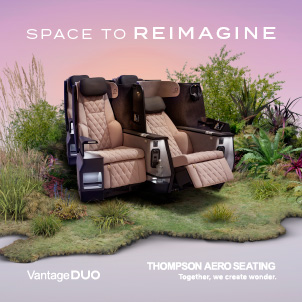 Şenol retired from the Turkish Air Force as a Major, and started flying Boeing 737 twinjets for Turkish airline SunExpress.
When asked if her transition from military to civilian flights was challenging, she responds, "Yes. Everything was different, so it was a pretty steep learning curve for me."
She continues: "Transitioning from a single seat fighter jet, with no one else at the controls, to a crew aircraft with crew management was interesting for me.
"At first, I was trying to do everything on my own because I was accustomed to control everything alone as a fighter pilot. But, later, I was able to find ways to get the things I need to get done, but all within the regulation."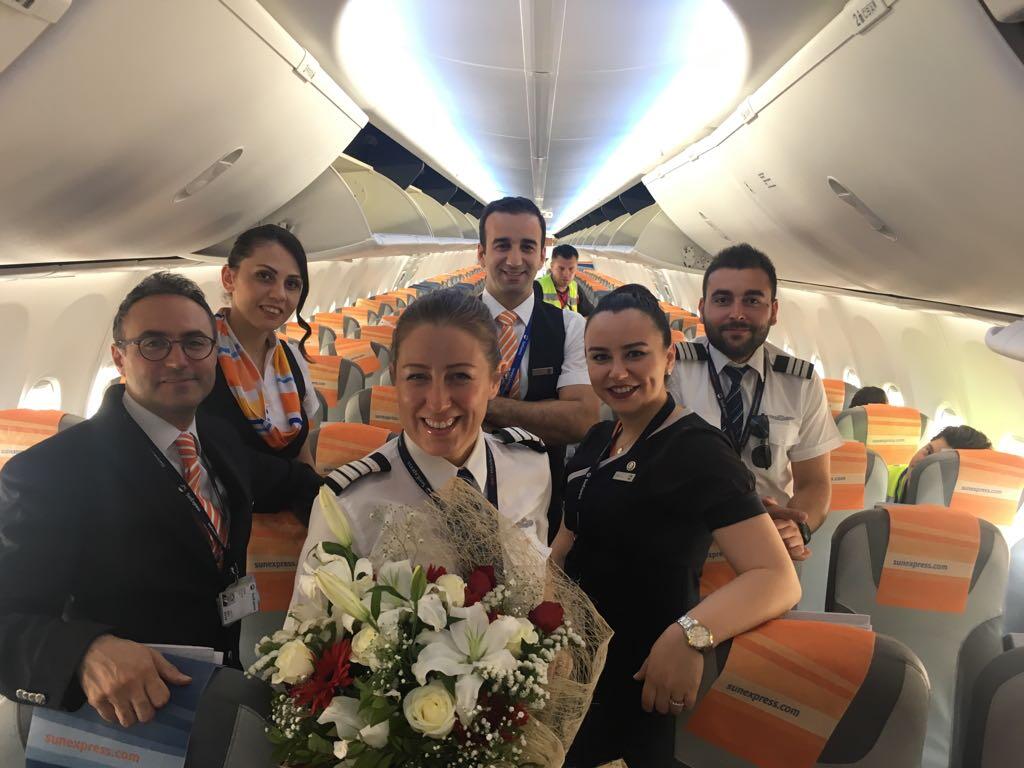 She ultimately became a Captain on the Boeing 737NG. Then the Turkish Air Force came calling again. Şenol answered the call, instructing cadets at the academy for three years before retiring as a Colonel.
Now she continues to fly 737NGs as a Captain for SunExpress. As a pioneering female pilot, Şenol feels responsible for serving as an example for people around the world. For this reason, she also teaches students to fly, in addition to her piloting career.
Related Articles:
All images credited to Berna Şen Şenol's archive