Airlines are increasingly coming to the realisation that cabin lighting can play a huge part of the passenger experience and help them to stand out — and generate that all-important grassroots marketing through Instagram, TikTok and the continually evolving list of visual socials. Lighting supplier STG Aerospace is a key part of that change, and Runway Girl Network sat down with executives at its factory headquarters in Cwmbran, South Wales, ahead of the Aircraft Interiors Expo.
Indeed, as the doors opened on the Aircraft Interiors Expo, STG launched the first product within its new Universal Lighting Family, a flexible — in form and in programmability — LED lighting product called The Curve. Intended to be used as an accent light, The Curve offers a 30mm convex and 50mm concave bend radius, 6x15mm footprint and 4" section controllability.
As part of the path to its latest products, the cabin lighting retrofit market has been a substantial part of STG's pedigree, director of sales and programmes Pierre Michard explains.
This was driven by airlines wanting to emulate the latest and greatest options from airframers, but without a full retrofit cost.
"At the time, they wanted something to match the BSI, but that wouldn't cost [as much], that didn't come with a complexity of a full BSI. If you get it from Boeing, that retrofit, you have to strip your cabin," Michard says, highlighting that for many airlines, this kind of solution, "has to be plug and play: we've got only a few hours to do that on an overnight A check."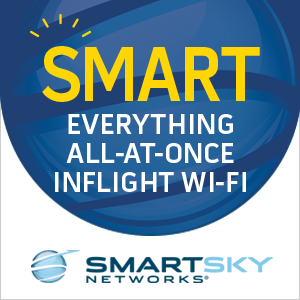 With its liteMood product, STG also came down firmly in favour of reliability, commonality and low part count compared with customisation. Yet the product — and the technology within and alongside it — evolved to the milestone version seen aboard Azores Airlines, which installed a truly impressive rainforest palette wash featuring calming blues and greens, harkening back to the rainforests of its home.
The airline calls the archipelago of the same name home, is part of the SATA group alongside that headline carrier, and is making a narrowbody connection play with its fleet of Airbus A320 family aircraft, currently comprising two A320ceos and five A321neos, of which three are the LR version. Its brand — the ones with the QR codes on its aircraft — is an informative case study in hyper-localisation through a strong identity and smart implementation within the cabin and on the outside of the aircraft.
For this project, Michard says, STG took advantage of the requirement for updating liteMood's paperwork: "we were going to update all the certification packets, so what else do we need to slot it? In? We knew for example, this customer that wanted extra waypoints, for example, from one colour to the next, [so] we added two waypoints. We added compatibility with the next-gen cabin management system from Airbus, because we knew it was coming."
Bouncing ideas off the network of design houses based a couple of hours away in London proved productive, not least because lighting provides the opportunity — at a point where the industry is scrambling for capacity, wetleasing extensively, and thus diluting brands left, right and centre — to use colour-washing effects to tie an off-brand aircraft into an airline's colour palette.
The trick, Michard says, is "funnelling all these ideas, but also making sure that we don't drift away from keeping commonality. Because as an industry, we've got a terrible habit of custom design, which is great if you're doing a fleet of 100-plus aircraft, but when you've got 20 there, 50 there… it's a nightmare."
So where does LED lighting go from here? A key challenge is more specific addressability of individual LED elements — and making the programming and change of those elements more adjustable. Miniaturisation and smaller components are a big part of the picture, although, in the airline context reliability and robustness need to remain firmly front of mind. As the narrowbody supply crunch means more older aircraft are kept in service, expect a growing demand within this market segment.
Related Articles:
Featured image credited to STG Aerospace