Gulfstream Aerospace introduced its new G500 into service in 2018, and the closely related G600 in 2019. Their G400 sibling is scheduled for service entry around 2025, while this week's EBACE show in Geneva has seen Gulfstream update operators on its G700 flight-test program, noting that strong progress has been achieved towards certifying the flagship aircraft.
By the time the G700 and its ultra-long-range sister, the G800 are certified, Gulfstream will have introduced five new models in around six years, and it's no surprise that its customer support offering has expanded in response. As Derek Zimmerman, president, Gulfstream Customer Support explains, the expansion story reaches back more than 15 years.
When the G650 was introduced in 2008, we saw the need to modernize our service facilities to accommodate the very large cabin business aircraft we were bringing to market. So, we focused on building larger hangars and streamlining the customer support experience.

The introduction of the G400, G500, G600, G700 and G800 further reinforced the need for modernization and expansion. Our recent network expansion strategy therefore began in earnest in early 2018, with the philosophy that our customers should have the exact same experience across all our service centers.
Gulfstream's latest customer support announcement involved a $98.5 million investment to add 200,000 sq ft and 250 jobs to its MRO operation in Savannah/Hilton Head International Airport. The campus already boasts two service centers; the newest of them opened in 2019.
"Savannah plays a key role in our customer support operations," says Zimmerman. "It is home to Gulfstream's main 24/7 Technical Support Contact Center, comprising a multidisciplinary team of experts dedicated to predicting, preventing, and resolving maintenance or logistics issues. A second Technical Support Contact Center now operates out of our Farnborough, UK, facility."
Gulfstream invested in its Mesa and Dallas-Fort Worth site in 2022, providing more space at Mesa and establishing a component repair and overhaul (R&O) capability at Fort Worth. Fixing and refurbishing parts makes considerable sense both in terms of sustainability and economics. And Zimmerman has no doubts about their significance.
"These investments really highlight our commitment to sustainability throughout the aircraft lifecycle. Our R&O facilities, in Lincoln, California, and soon in the Dallas-Fort Worth area, go beyond simply reusing repaired parts. Component R&O allows us to extend aircraft lifecycle while also reducing our demand for raw materials and manufacturing of replacement goods."
Zimmerman further explains that Gulfstream considers the interior outfitting and design process as a key element of the customer experience, whether for a new aircraft sale or a refit. In March it opened a West Coast sales and design center in Beverly Hills, California, adding capacity to a network where the Gulfstream journey begins for many customers.
"When our customers take delivery of their aircraft, they become part of the Gulfstream family, and the Customer Support team works with them one-on-one from entry-into-service through aircraft lifecycle milestones. We support them through our Aircraft Ownership Service, a comprehensive and customizable suite of aircraft maintenance and flight operations services tailored to meet their specific needs."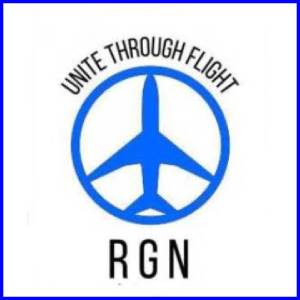 He continues: "A dedicated AOS program manager and the customer's regional sales manager work closely with them to ensure that the planning and maintenance scheduling run seamlessly. The AOS program manager also partners with Gulfstream's service center teams to ensure the customer receives the full range of benefits available to them through their individual agreement."
Considering the entirety of its customer support program, Zimmerman says: "For our recent expansion we were embedded with every new aircraft design right from the beginning. As a result, service capacity has been planned so it's ready for the delivery of the first aircraft.
"It's all part of our overall support plan. We know the size of our fleet and exactly what maintenance is required, so capacity planning is relatively straightforward, and we usually plan at least three to five years into the future."
Related Articles:
Featured image is credited to Gulfstream