Gulfstream brought its G500 demonstrator to EBACE, offering media unprecedented access to the pre-certification aircraft and showing considerable confidence in its latest product. Did it impress? Oh my…
Industry folk at the EBACE show were heard using words like 'optimism', 'up tick' and 'serious customer'. And the OEMs were out in force, especially in the static display, were Falcons, Globals, Legacys and Gulfstreams awaited those brave enough to venture out onto Geneva's sun-baked apron.
Business jets have been emerging from Gulfstream's Savannah, Georgia, line since the late sixties and it's little surprise that industry outsiders commonly label any bizjet as a 'Gulfstream'. The manufacturer brought four demonstrators to EBACE. Heading the line, the as yet uncertified G500 presented a modern twist on past Gulfstream colours, while the G650ER (also representing the shorter-range G650), G550 and G280 wore familiar house schemes.
All looked magnificent. Perhaps it's that six-decade heritage that lends something indefinably exciting to the Gulfstream line?
Before the real business of demonstrating and selling aeroplanes began, Gulfstream gave media representatives an early opportunity to wander at will through its cabins. Saving the newest for last, but mostly because the big jets were crowded, RGN headed for the G280.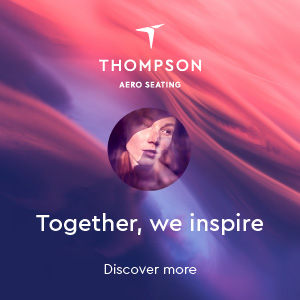 It was beautiful; and there's space for 800kg of luggage or cargo aft, accessible inflight under most conditions. Who knew?
Move to the G550, and again the cabin blends superb quality, comfort and practicality, bordering on opulence, but never quite in excess. Designed for universal appeal rather than individuality, each demonstrator cabin represented a world of mid-grey, cream and beige leather; dark wood; and deep pile 'neutral' carpet; think top-of-the-line Mercedes, but with extra attention to detail and a good dollop of understated style.
The G650ER cabin is just 35 inches longer than the G550's and though the two appear close in size from the outside, step inside and the difference is startling. Here the concept of creating separate 'rooms' within really makes sense, the G650ER and G650 accommodating four distinct zones, equipped according to customer preference, but typically including dining, work and lounge areas.
Although its cabin is shorter by a little over 5 feet, the G500 gives the impression of being almost as spacious, perhaps because Gulfstream has carefully managed its cabin dimensions, but also because of the 'panoramic windows'. There'll be 14 on the production aircraft and they're huge, flooding the cabin with natural light.
Looking from a mid-cabin vantage point, each window is large enough to encompass an entire wing – and what a wing! Perfectly smooth, devoid of even the smallest aerodynamic excrescence, it sweeps dramatically back to the trademark Gulfstream winglet. It's a wing that speaks of speed and range – the G500 will cruise at Mach 0.90 if you're in a hurry, or carry eight passengers and three crew 5,000nm at Mach 0.85 with NBAA IFR reserves.
Gulfstream invested thousands of R&D hours in the G500 cabin. The results are immediately obvious, yet at the same time tricky to define. The leather on the seats looked the same as that in the other Gulfstreams and probably was, the palette provided a similar spread of neutrals, but on taking a pew, you could feel the difference.
On the short side of average, your correspondent's experience of bizjet seats is generally one of 'kid in dad's chair'. Not so with the G500. At 27 inches wide they ought swamp me, so perhaps it's the detail in the stitching, or clever cushion design that causes them to cosset and embrace? "Spend time with me," they seem to say, "let's watch a movie together…" And with access to wireless IFE and Gulfstream's Cabin Management Systems at your seat, why wouldn't you?
Related Articles: