Gulfstream opened its Farnborough, UK service center in July 2020. With hangar space for 13 of the OEM's largest models, including the G650ER and G700, Farnborough offers a considerable increase in capability compared to the previous facility at London Luton Airport.
This month's Farnborough International Airshow provided an opportunity for Runway Girl Network to tour the building with newly appointed general manager Mark Bates. Fresh from overseeing maintenance on the G650 and G700, the latter preparing for its entry-into-service, Bates joined Gulfstream in 2015 and boasts an aviation career spanning more than 40 years. His enthusiasm for the brand and its products is as obvious as it is infectious.
The lobby epitomises the Gulfstream brand, but Bates is all about jets and quickly dives into the facility, choosing an intriguing route via the staff canteen. It's an impressive space, brightly lit through a combination of natural light via large windows and overhead LEDs, providing Bates with an opportunity to explain the building's environmental credentials.
Gulfstream's commitment to sustainability extends well beyond sustainable aviation fuel (SAF) to its facilities. At Farnborough that means intelligent lightning controls, heat recovery systems, radiant heating systems and rainwater harvesting, among other features.
Stepping into the 111,000 sq ft hangar reveals a huge and, again, surprisingly bright space. "See the hangar doors?" Bates asks. "They have windows. You rarely see that and it helps make the hangar bright with natural light." The impression is completed by the white-painted floor that really is 'almost clean enough to eat your dinner off', and the polished jets in various stages of work. 
The Farnborough service centre takes aircraft from across Europe, the Middle East and Africa, plus the rest of the world as appropriate, for scheduled maintenance, repair and modifications. Bates confirms that the majority of its customers are corporate, but contracts from private individuals and governments also constitute a meaningful proportion of his team's work.
The hangar was busy, and all 13 bays were occupied earlier in the day. It was also surprisingly quiet, with small teams and individual technicians working calmly and confidently on everything from a winglet leading edge repair to an engine change. Digital workstations — including toolchests that record every tool removed and its secure return — line the hangar at intervals, each a hub for work in that space.
Three tail docks dominate the view from every direction. Up close, these structures emphasise just how large are Gulfstream's T-tails. Precisely positioned, each dock enables safe access to both sides of the tail, but Bates says they may be 'split' when access to only one side is required. They are managed with safety in mind. "We don't take risks," Bates notes. "We have all the specialist equipment needed to perform every maintenance task safely."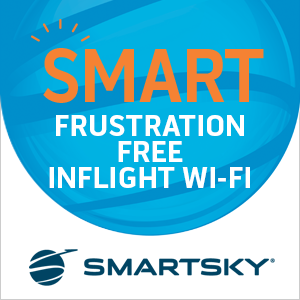 Three 7.5-tonne overhead cranes extend that capability to removing a vertical tail if necessary or changing a complete engine. And while safety is key, efficiency is also critical. Gulfstream customers expect their aircraft back in the air as quickly as possible, even after scheduled maintenance.
Opposite the hangar doors, an array of extensively windowed shops – avionics, and wheels and brakes among them – provides 57,000 sq ft of additional space. Upstairs, the 17,000 sq ft customer lounge again reinforces the Gulfstream brand and provides a glorious view across the historic airfield.
Gulfstream's Farnborough service center mirrors its latest US facilities in ethos, capability, and sustainability. It is therefore equipped to satisfy the most demanding customers.
As our tour came to an end, Bates spoke to the young technician working on the winglet. Her smiling, happy response as she matched the bright, shining section of leading edge to the wing typified the attitude of every staff member we met. Gulfstream's UK facility is exceptional, all the more so for the enthusiastic, dedicated and content team that staffs it.
Related Articles:
All images credited to Gulfstream Aerospace Corporation. Featured image shows the G800, which flew from Savannah to Gulfstream Customer Support's Farnborough, England, facility in support of Gulfstream's participation in the Farnborough International Airshow.