Ask any economy class passenger whether they want more space, nicer meals, better service, improved passenger experience — even sleep pods like Air New Zealand's new Economy Skynest — and they'll give you a loud yes. Ask them how much they'd pay for the experience, though, and the picture gets a bit fuzzier. Having recently revealed some of the pricing and service details of Skynest in Christchurch, Air New Zealand will soon find out if passengers will put their money where their mouths are.
First, the timing and route details: Skynest will launch, as expected, on the airline's ultra-longhaul operations, with Boeing 787 flights from Auckland to New York and Chicago the first to see the new product from September 2024. 
"North America is the perfect market for Skynest, as it has a premium segment that values comfort and sleep during long-haul travel," Air New Zealand's chief customer and sales officer Leanne Geraghty said in a statement.
This premium comfort market positioning is an interesting one given the largely commoditised — and increasingly widely served — market between Australasia and North America. Less than a month ago, Air New Zealand's Star Alliance partner United announced a 40% winter 2023-24 boost to its flight schedule to Australia and New Zealand, growing to 66 weekly flights.
In product terms, Air New Zealand has confirmed the full Skynest offer: a single four-hour session in one of the six sleeping pods, so no, you won't be able to stack three sessions together to create an economy flatbed experience for these long flights. Air NZ is timetabling Auckland-JFK at 15h55 and the return flight at 17h50, allowing three slots per flight. 
The capsule monument will be situated between the premium economy and economy cabins. Each pod will feature "lighting designed for rest", plus specific reading lights, ventilation, and a USB outlet. A proper pillow, blanket, sheets and ear plugs will also be on offer, and the linens will be changed between sessions, for which the airline is allocating a thirty-minute changeover period.
After the four hours, "the lights will gently come on at the end of each session, and crew will politely wake any passengers who sleep through this," says the airline.
For safety, each pod will have its own seatbelt, enabling users to stay in the pod during turbulence.
Regarding 787 refits, Geraghty says: "As a proudly New Zealand company, we're delighted to announce that Skynest will be designed and installed right here in Aotearoa."
Company CEO Greg Foran also notes: "Our first new 787 is due at the end of next year and will include our innovative Skynest."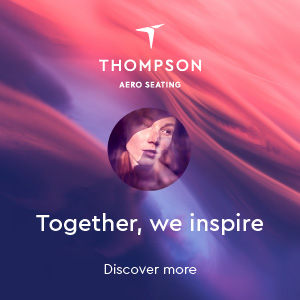 Booking-wise, passengers will be limited to only one single session. Air New Zealand says that "families travelling on the same ticket able to book a session for each passenger, pending availability".
Now, onto the $64,000 question: the pricing. "We're still working through the exact details of how the booking process will work, and we have yet to determine the price. At this stage [we] are looking at around $400 to $600 for the 4-hour period," Geraghty says.
An airline representative confirmed to Runway Girl Network that this is New Zealand dollars, for which the exchange rate is presently 1:1.60, so NZ$400-$600 would be around US$250-$375.
With pricing for Auckland-JFK presently just under US$2000 for the return economy flight (and premium economy effectively at double that pricing), that's in the ballpark of between a quarter and a third of the one-way fare.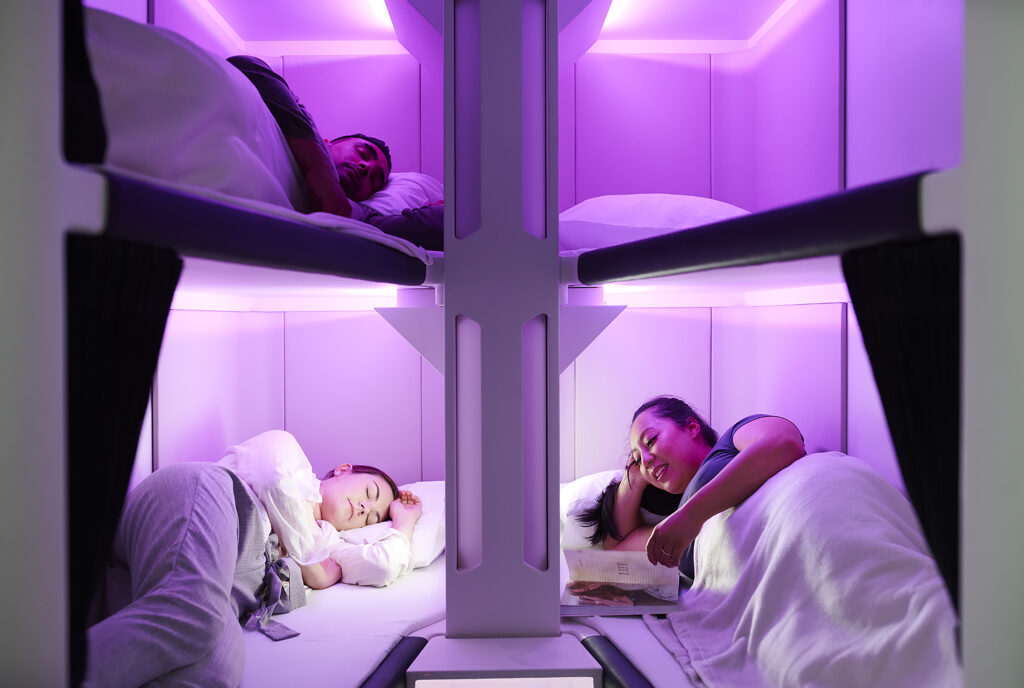 "SkyNest has captured the imagination of a global audience and its uniqueness has already been acknowledged by multiple awards — the latest being a finalist in the Crystal Cabin Awards. We're delighted that customers are as excited about this new innovation as we are," says Geraghty.
That's certainly true. Travellers are indeed excited. Good sleep on a long-haul flight could be a dream come true for many budget-conscious flyers. And Air New Zealand is to be praised for its innovative spirit.
The economics of four hours of comfort over a 16-18 hour flight and the opportunity cost of that four-hour nap opportunity remain the big question for Skynest — what else could passengers spend that same money on during their travels, how much rest will it buy them, and how high quality will that rest be?
Related Articles:
All images credited to Air New Zealand