When JSX debuted a spacious and sparkling new interior on board one of its Embraer E-145 jets during the Covid crisis, the 'semi-private' operator cautioned journalists that the 30-seat, 1-1 configured aircraft, which could ably support physical distancing amid the pandemic, was just a prototype. "We are in the consideration phase," JSX told RGN in September 2020.
Fast forward to today, and the ERJ-145 has proven so available and capable — and its luxurious new cabin so popular — that the type will serve as JSX's main workhorse for years to come.
"It's really our aircraft of the future," chief operating officer Suresh Narayanan said early this week during a media event at JSX's Dallas Love Field base to celebrate the carrier's recent launch of SpaceX's Starlink Aviation high-speed inflight connectivity service.
JSX's decision to rely on 30-seat ERJ-145s is also by design, meshing nicely with its Part 135 certificate, which permits the carriage of 30 passengers on each flight. These are sold as 'scheduled charters'.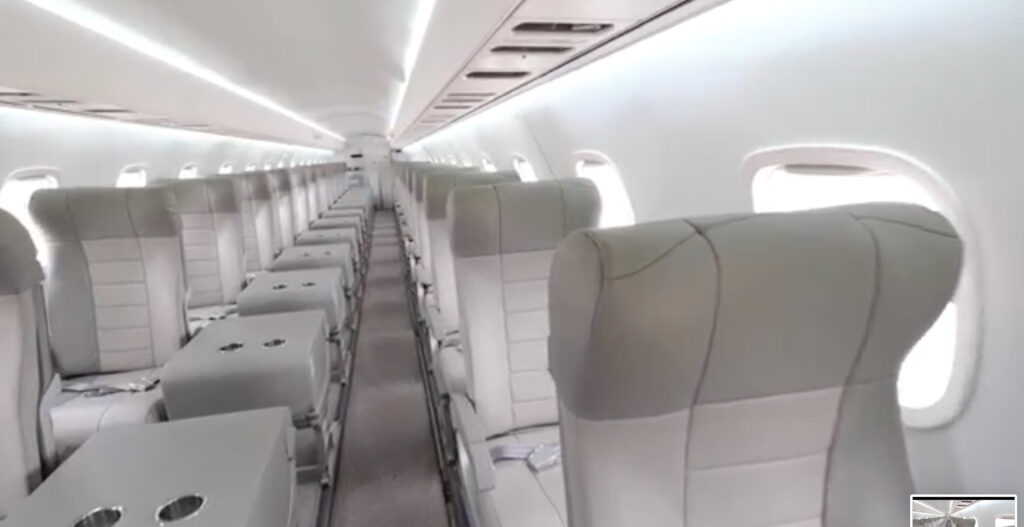 Presently using a 37-strong fleet comprising ERJ-145s and smaller, shorter-range ERJ-135s, JSX operates point-to-point services on routes across Texas and the West Coast but has an increasing presence in the midwest, mountain, and eastern regions, including in Florida.
Flights operate from private terminals, enabling passengers to avoid busy airports — as well as TSA lines! — though they can rest assured that the JSX security program is TSA-approved. JSX competes with Southwest Airlines and other majors in certain markets.
While a cluster of ERJ-135s — in a higher density, 30-seat 1-2 layout — will continue plying short-haul routes, JSX is using the ERJ-145s to support the seven-year old carrier's rapid expansion, and has earmarked another 40 of the type to enter its fleet over the next two years. These -145s are either still in the desert or are already in the process of being refurbished with the new interior, as part of what management calls a "vigorous" retrofit program.
"We're not going to change horses from the -145," co-founder and CEO Alex Wilcox said of JSX's near-term plans, though he revealed that the carrier is presently "angling" for longer-range -145LRs to fly further than its current longest route, Orange County-Dallas, and that JSX sees hybrid-electric eVTOL birds in its future. For now, three hours is JSX's flight-time limit.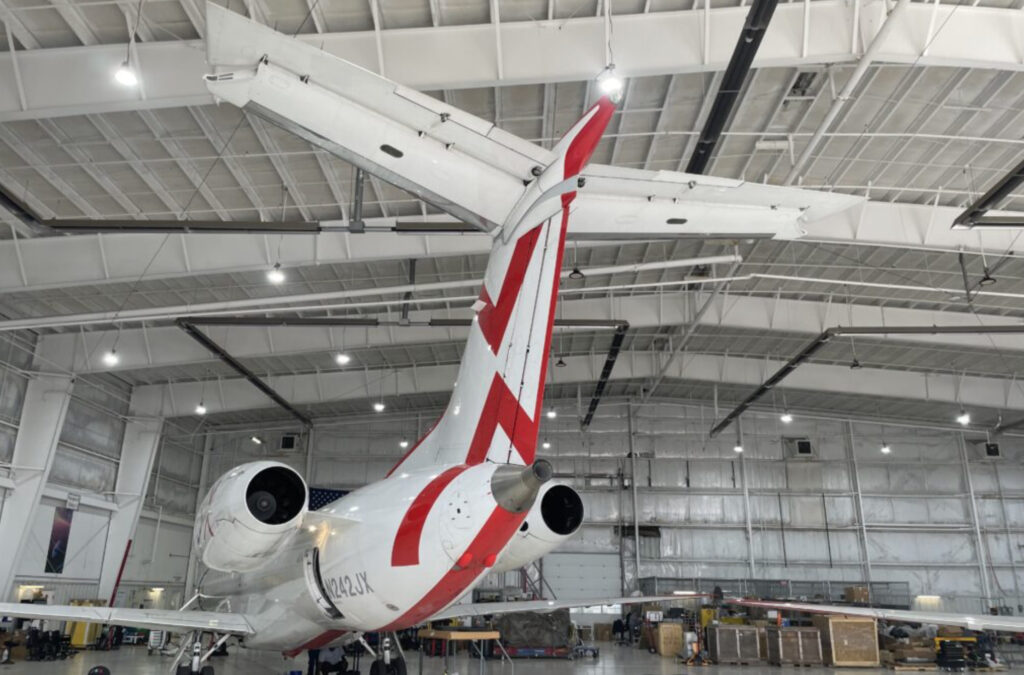 It's easy to see why passengers love the new cabin layout. The ERJ-145 was originally built to seat 50 people in a 1-2 configuration, and the type was used for many years as a regional feeder for mainline carriers.
Because JSX was limited to flying 30 passengers on board, there was plenty of wasted space on the ERJ-145s that management was vacuuming up in the market.
The Covid pandemic, while devastating for the world at large and the aviation industry in specific, provided JSX with the ability to think more uniquely about the cabin interior, and solicit ideas from crew members.
As part of its in-house, FAA-approved redesign of the cabin, the carrier removed seats to accommodate a spacious 1-1 configuration and added tables with cup holders on the right side of the aircraft.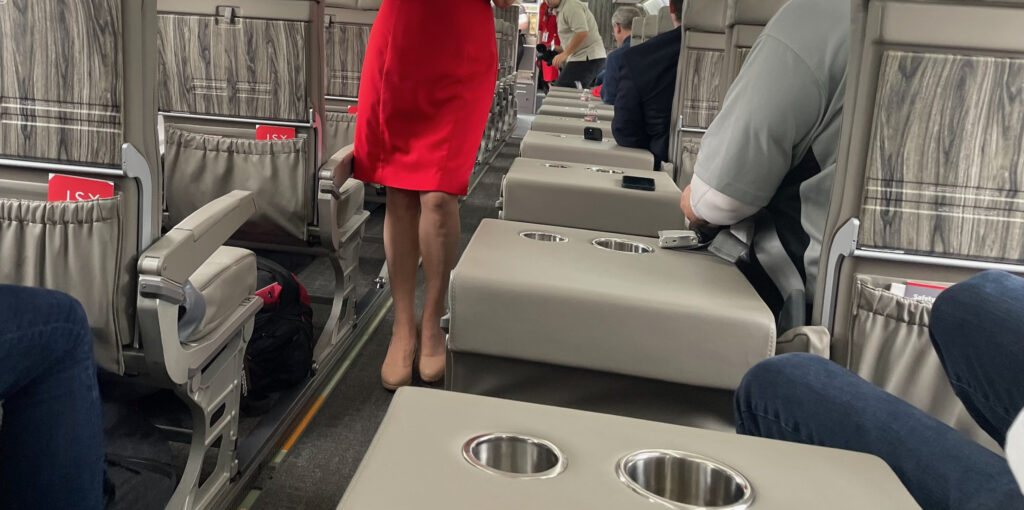 Notably, as part of the ERJ-145 cabin redesign, JSX removed the overhead bins and updated the lighting to look fresh and luxurious. Now it's working to complete one to two ERJ-145 refurbishments per month.
"[W]e're trying to get as many done properly as we can, but it's a super cool looking feature that differentiates us from anyone else," said Narayanan of the overhead bin removal.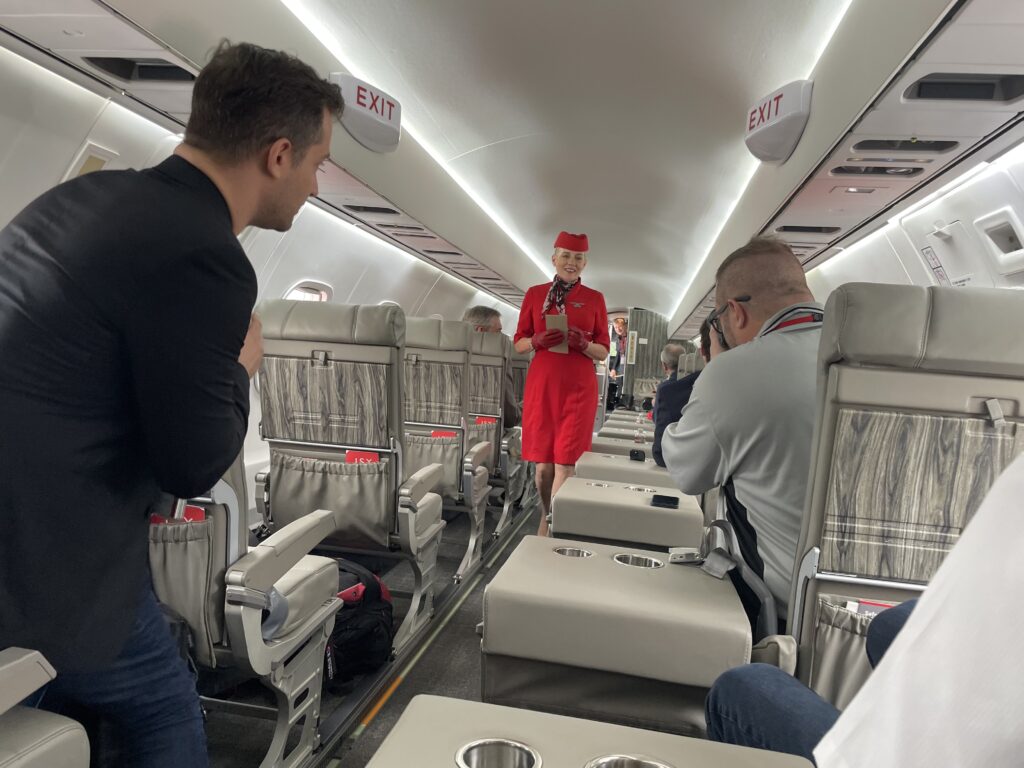 Any bags that don't fit under the seat can be checked at the gate and will be waiting for the passenger plane-side on landing (akin to the practice used by regional feeders when bags don't fit or when the bins are full).
Not only does this new design utilize the cabin space better, it creates a better passenger experience for some of the newer and longer markets that JSX is pursuing.
Every beige leather seat on board the refurbished ERJ-145 features a roomy 34″ pitch and an AC power outlet to properly charge a device. Thermoplastic tray tables feature a wood-effect design, and JSX's signature pop of red color can be spotted on everything from its livery and uniforms to its menus and other soft product.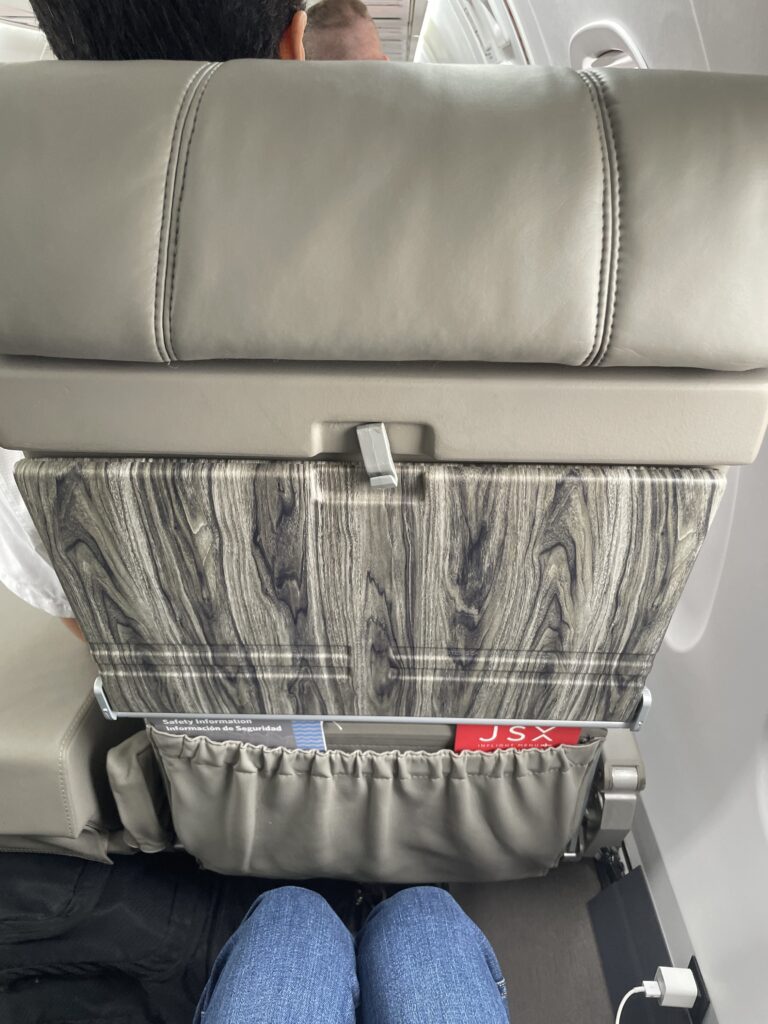 Passengers will increasingly be able to connect their devices to Starlink-powered onboard Internet for free, as JSX is in the process of fitting its fleet with the new inflight connectivity system, which features a slimline, electronically steered antenna atop the fuselage to talk to SpaceX's Ku-band LEO satellites.
JSX understands that it's one of the first air carriers to receive FAA acceptance to use video voice on board — the type of video telephony/VoIP service that major carriers don't even dare to offer. The hum of the ERJs helps to dull other noises in the cabin.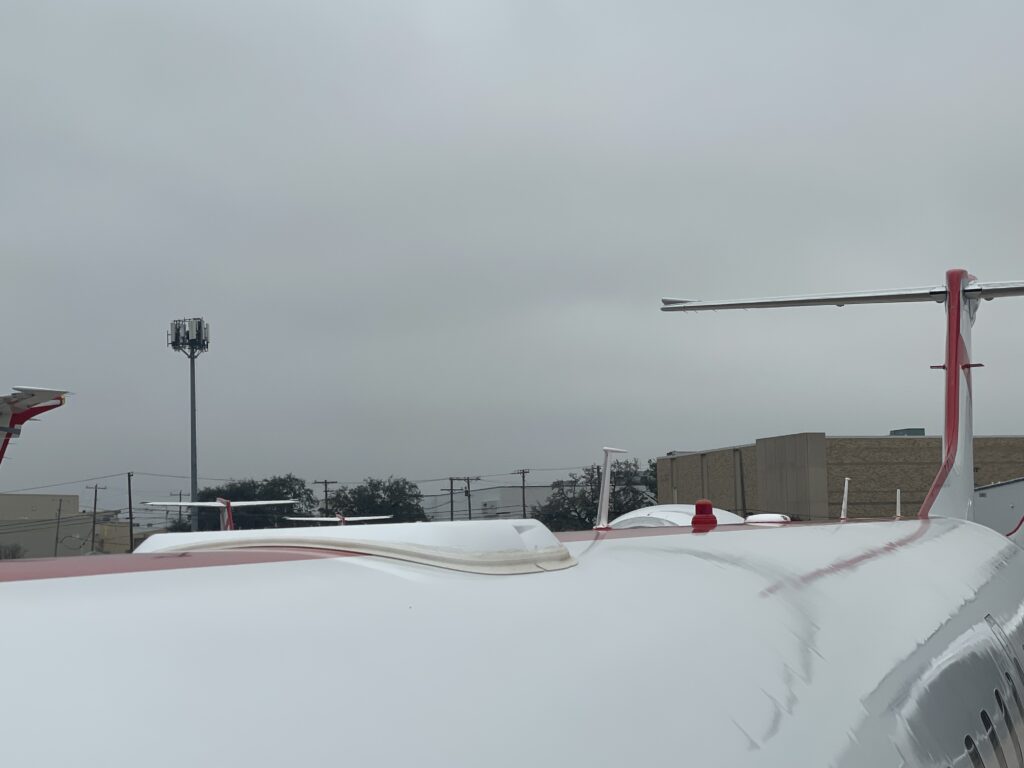 This PaxEx pivot to a more luxurious experience on the ERJ-145 is perhaps especially appropriate given that JSX now stands for a 'Joyful Simple Experience'.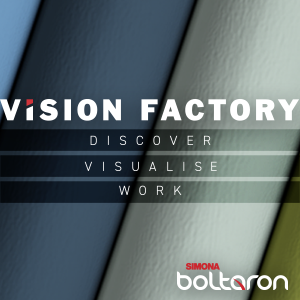 To achieve the lofty goal suggested by its name, JSX provides private lounges when possible, enables passengers to check-in just 20 minutes before a flight; offers complimentary — and now fresh! — food, snacks and beverages on board; permits pets to fly in the cabin (often for free) and is rolling out Starlink-powered, free onboard Internet, which your author can attest was super easy to access (with no portal or payment system barriers), and delivered blazing fast speeds during the media flight.
JSX's freshly carpeted ERJ-135s aren't in line for major refurbishments, though they feature 36″ pitched seats; the same meals, snacks and beverages as on the ERJ-145s; and are in the process of being fitted with Starlink Aviation.
The carrier holds a Service Level Agreement (SLA) with SpaceX for data and monitors the performance pretty closely, and said SpaceX is "well exceeding it so far".
Wilcox also told RGN that JSX's IFC system will be forward compatible with SpaceX's second generation network, for which the satellite operator and ISP has already started launching satellites. It was a breeze to stream and conduct video calls during the media flight, and speed tests on board delivered robust results.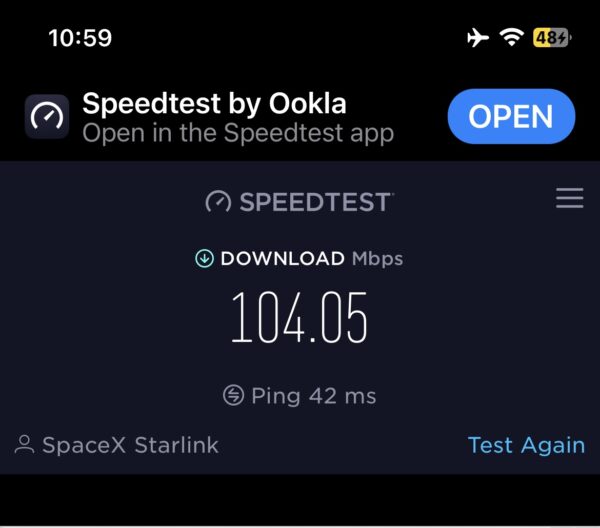 Seeking to offer a truly differentiated but affordable product for its passengers, who are often (though certainly not always) high net worth individuals, JSX has also focused on hiring service-oriented crew members, and in fact considers every employee a crew member.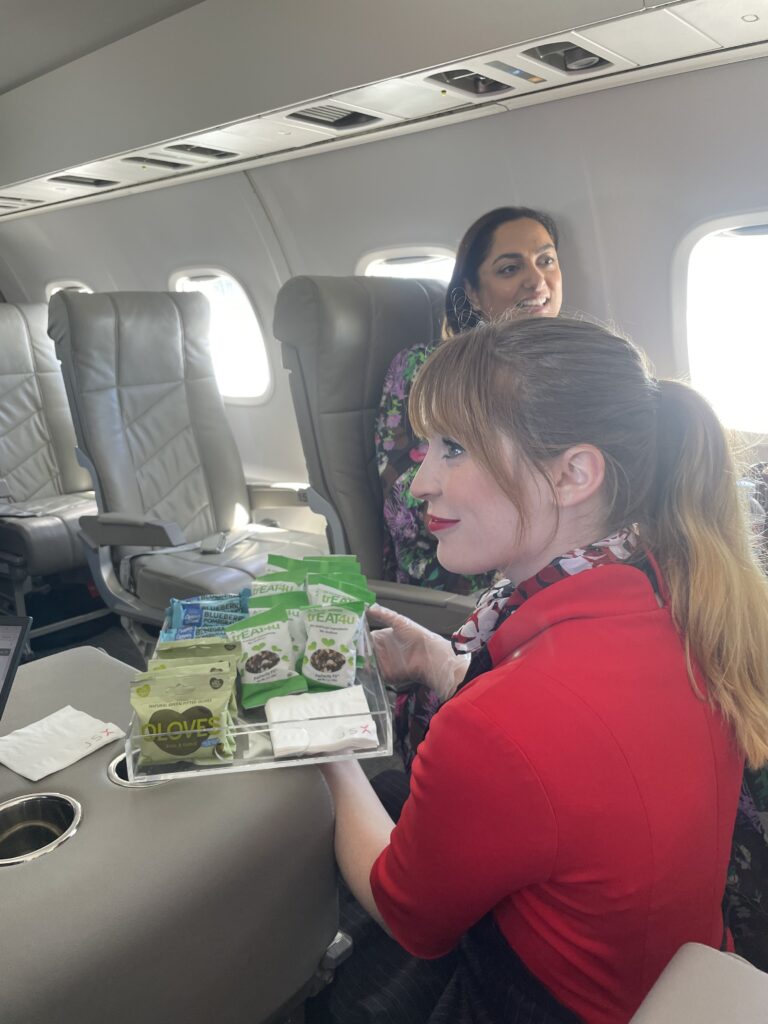 "Life is short and I think the purpose of life, whether you're religious or not, is to be happy. If you're not going to be happy in life then why are you doing what you're doing? Go find something else that makes you happy," said Wilcox.
This Joyful Simple Experience formula appears to be working. In the last 13 months alone, said management, JSX has enjoyed an average Net Promoter Score of 82 points, almost double the industry average.
Mary Kirby was a guest of JSX in Dallas and on board its Starlink-fitted ERJ-145 media flight, but as ever, all opinions are the author's own.
Related Articles: