The adventure is over for aha! airlines after parent company ExpressJet filed for bankruptcy and ceased all operations effective 22 August. A formal announcement was made today. The Reno-based leisure start-up had launched less than one year ago, in October 2021.
The airline's website and Twitter account are directing customers to contact their credit card company for refunds on tickets purchased for travel after today. It also said it will not be assisting anyone with alternative travel arrangements.
The writing appeared on the wall for aha! early on. Itself an acronym for air, hotel, adventure, aha! had tied its fortunes (or at least hopes thereof) to selling vacation packages to Reno, Nevada via secondary markets like Pasco, Washington and Bakersfield, California.
Yet on a soggy late October day, the airline launched ERJ operations without any such packages on offer. Company CEO Subodh Karnik vowed that they were coming soon, telling Runway Girl Network that aha! was in "very advanced stage[s]" with a number of Reno hoteliers.
But even several months later, the packages continued to be absent from the website.
Indeed, the inability to implement hotel bundle offers — foundational to aha!'s 'air, hotel, adventure' scheme — is cited by parent ExpressJet as among the reasons why it filed for Chapter 11.
ExpressJet also said in a press statement today that it was hampered by a lack of availability of aircraft and the inability to swiftly establish passenger servicing infrastructure in smaller airports; lower revenues, from factors including the impact of COVID-19 variants; and fuel prices and other costs.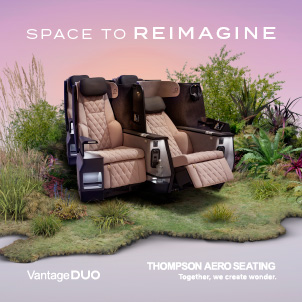 Today's news is also the latest, and likely the last chapter in the ongoing saga of ExpressJet. As recently as early 2020 the former regional carrier had been the world's largest Embraer ERJ operator, flying under contract for United Airlines. It had seemed like a secure relationship, with United owning a stake in ExpressJet.
But COVID had other plans. United dropped ExpressJet not long after the pandemic-induced travel collapse, formally cutting ties in July of that year. Aha! was an effort to salvage the carrier.
United quietly divested its stake in ExpressJet eight months later in June 2022.
With all avenues seemingly dried up, ExpressJet has chosen Chapter 11 and is eyeing a court-supervised liquidation in the coming weeks. Court documents show the airline owing over $18 million in unsecured debts, including $10 million in PPP loans, nearly $4 million in Cares Act Loans, and $2.5 million in disputed worker pay.
"A combination of conditions led us to this decision," said Karnik. "Despite the valiant efforts of our employees to overcome challenges, and despite great support by our cities and airports – especially Reno-Tahoe and the community there, we arrived at a point where termination of operations was in the best interest of our stakeholders."
Related Articles:
Featured image credited to Jeremy Dwyer-Lindgren