SpaceX on 8 December revealed that its Starlink constellation of satellites has started providing "high-speed, low-latency Internet to passengers during flights on the first JSX jet".
In statements published on Twitter, SpaceX announced the activation, and said: "Starlink will be installed on additional JSX jets in the weeks ahead; so as soon as you walk on your flight, the Internet works." Elon Musk serves as founder, CEO and chief engineer at SpaceX, and is the owner and CEO of Twitter.
For its part, JSX tweeted that: "Flight innovation has been taken to new heights!" The 'semi-private' jet operator flies Embraer ERJ-135 and ERJ-145 aircraft.
Flying aboard a JSX ERJ-145 recently, View From the Wing's Gary Leff reported that while Wi-Fi was not available on his flight, Starlink, in all caps "was even plastered on the side of the plane operating my flight, and I understand they expect to roll out the service across their full fleet by March. The planes have standard power outlets at each seat."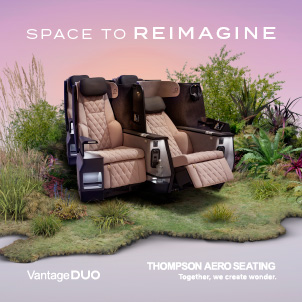 For now, the FAQ section of JSX's website reads: "We are actively exploring Wi-Fi, but at this time, JSX airplanes do not offer inflight connectivity."
SpaceX in October branded its Low Earth Orbit satellite-supported inflight connectivity service as Starlink Aviation and urged aircraft operators to reserve the solution now for "priority deliveries" beginning in 2023. The company revealed via its website that supplemental type certificates (STCs) were in development for the ERJ-135 and ERJ-145, as well as a raft of business aircraft types.
It says the onboard Internet service can deliver up to 350 Mbps to each aircraft, "enabling all passengers to access streaming-capable Internet at the same time".
Related Articles:
Featured image credited to Juliana Shallcross