As airlines seek to further expand demand for their flights, growing catchment areas for airports is a key lever to pull. By and large, this now means partner intermodality: working with local transport operators to integrate ticketing and to make the process of getting to and from the airport low-stress, high-confidence for passengers.
First up, Lufthansa and Italian state railway operator FS, which this week inked a memorandum of understanding via which the airline group hopes to achieve similar goals as with its German, Swiss and Austrian rail operator partnerships.
"The intention is to negotiate a contract for a cooperation in feeder traffic within Italy in order to link the various modes of transport in a better and more customer-friendly way," Lufthansa says. "The aim of the planned cooperation is in particular to bring passengers with FS rail connections to and from their respective flight connections at various Italian airports."
Lufthansa has long eyed Italy as a market and has made many forays into it, including the short-lived Lufthansa Italia in the late 2000s and the surprisingly strong passenger experience of Air Dolomiti. 
Indeed, between the mainline airlines of Lufthansa, Austrian, Brussels and Swiss, Air Dolomiti's regional strength in northern Italy, and the multi-carrier low-cost Eurowings operation, the wider Lufthansa Group connects something approaching two dozen destinations in Italy with numerous international destinations, both hub and point-to-point.
There are thus substantial gains for Lufthansa's airlines if it can offer proper regional intermodality, widening the catchment of the many airports that it serves across the country.
Some of this will inherently be local on a city or city-regional scale: cross-selling or through-selling of airport express and regional rail services, whether that is the more substantial operations in the larger cities of Rome and Milan or the smaller ones in, say, Palermo or Torino.
But with the rise in Italian high-speed rail in the late 2000s, and particularly the successful duopoly of state-owned, FS subsidiary Trenitalia and the open-access private NTV operator, options expand outward from both Rome and Milan to long-distance high-speed rail.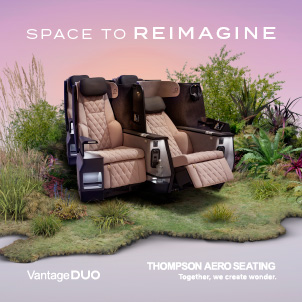 Much of northern Italy is connected to Milan via the three existing high-speed lines to Torino, Bologna and Brescia, with planned extensions to Venice and Genova over the next five years. Rome, meanwhile, is connected to Naples to the southeast and Florence to the north, while the latter city is roughly equidistant to Milan.
Rome's main Leonardo da Vinci airport at Fiumicino has an express line into the main Termini station — the most useful point for connections in central and southern Italy — plus the Lazio regional railway FL1 line. The FL1 has multiple stops that are useful for accessing the city, and to an extent the region, but little beyond that.
The city's older, smaller and now mostly low-cost Ciampino airport is not connected by rail.
Milan's main international airport at Malpensa has both an express line with stops into the city's terminals, plus trains north to Bellinzona in Switzerland. The city's older Linate airport and the airport at Bergamo that also serves the city do not currently have train links, although one is under construction at Bergamo.
The trick to expand rail connectivity via both major cities will be to secure protected through-ticketing, where passengers can be assured that in in the event of delayed trains they are rebooked automatically and without charge by the airline, and vice versa.
Italian carrier ITA — which may end up itself being part of the Lufthansa Group — is also getting in on the act, with a bus partner in startup Itabus.
Buses provide service to Perugia to the north of Rome and Pescara across the Apennine mountains on Italy's Adriatic coast. Neither city has air links to Rome, nor are they particularly well linked to the capital — let alone ITA's hub at Fiumicino airport to the southwest of the city — by rail. Both cities have a sprinkling of European flights, principally from low-cost carriers, many operated only seasonally.
Both cities are a drive of just over 200km and around two and a half hours to Fiumicino, and two daily bus trips in each direction will take ITA's flight code AZ, formerly used by predecessor carrier Alitalia.
As with much of Lufthansa's existing rail partnerships, this creation of what are essentially plane-train codeshares goes a long way towards giving passengers the confidence in connections that is a hallmark requirement of air-to-ground intermodality.
Related Articles:
Featured image credited to John Walton