With some time to spare after the 2022 Aircraft Interiors Expo, I decided it would be nice to play tourist for a few days in Berlin. Flights between Hamburg and Berlin ceased in 2001 when Lufthansa ceded the route to the frequent high-speed trains operated by Deutsche Bahn (DB), an event ahead of its time as DB will join Star Alliance as an intermodal partner this coming August.
DB's InterCity Express (ICE) service averages about one hour and 45 minutes between Hamburg and Berlin, besting the drive time by more than an hour and probably the security line alone at Hamburg Airport.
The booking process for DB is fairly straightforward, and much like airlines there are multiple fare types on offer. My partner and I opted for the lowest cost ticket type, which includes nothing but a second class ticket for a specific train and does not allow for changes or cancellations. A seat reservation is only included with the highest second class fare type.
I was impressed by the option to add City-Tickets to the ICE train booking, allowing for a full day's access to the metro system in Berlin for the regular €8.80 per day price. We opted for two each for just about $40, thinking it would make our day easier since not all German metro ticket machines accept US credit cards. Had I known that Germany was about to announce the €9 Germany-wide metro ticket I obviously would have passed on this offer, and the terms of the DB ticket did not allow for a partial refund of the now unnecessary day passes.
I received an email from DB several days before departure informing me that the train was expected to be busy and I should pre-book seats to ensure we would have somewhere to sit for the journey. I was able to add seat assignments to the booking for €4 each, using DB's excellent seat selection system. This turned out to be unnecessary as the train had a decent number of empty seats throughout.
ICE 705 pulled into Hamburg Hauptbahnhof right on time.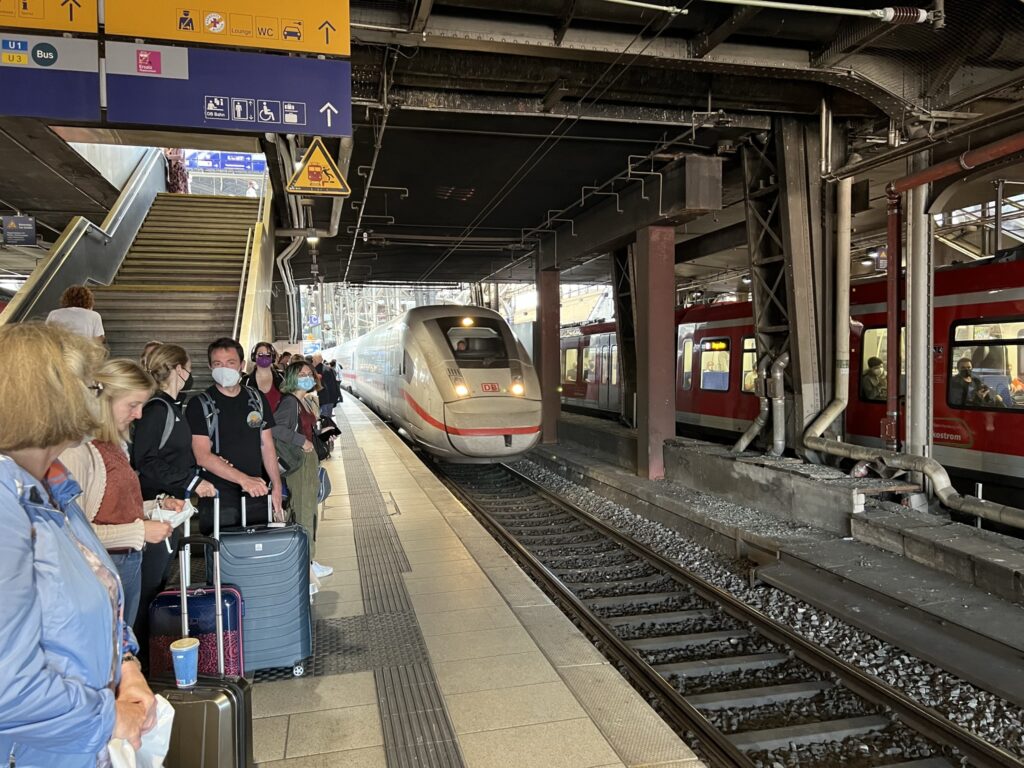 We stored our bags in the overhead rack rather than the dedicated bag storage area towards the center of the train car.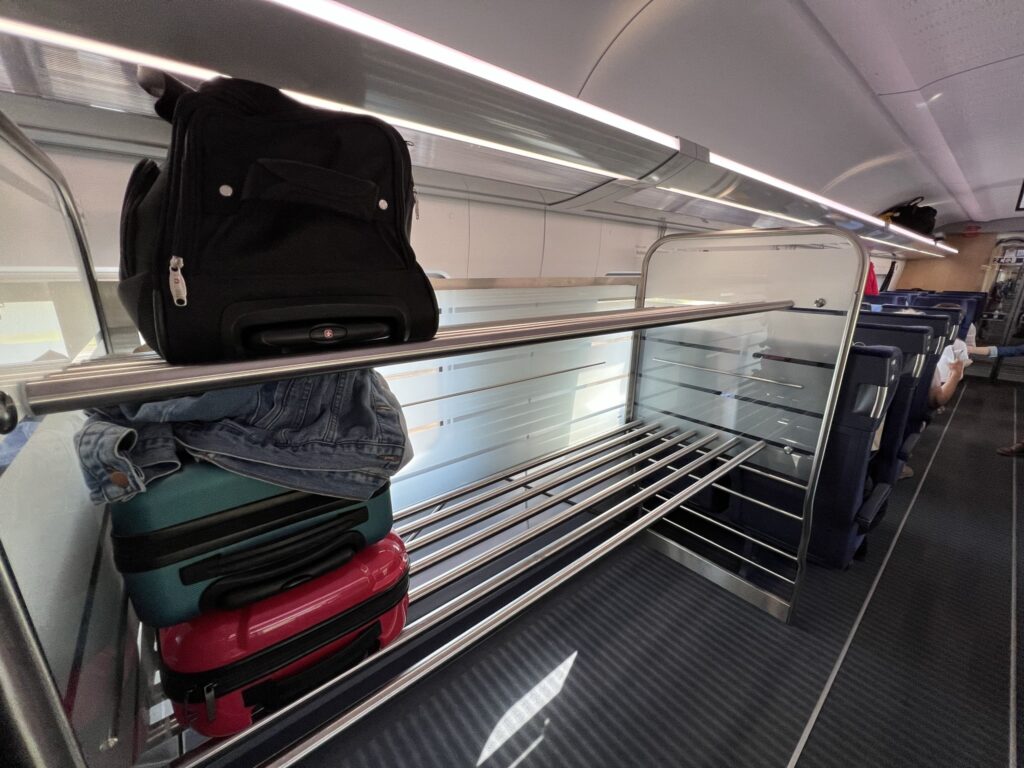 The seats provided sufficient legroom and were comfortable enough for this relatively short journey, but the lack of any seat recline would certainly be noticeable on the 7-plus hour journey all the way to Munich, this train's ultimate destination.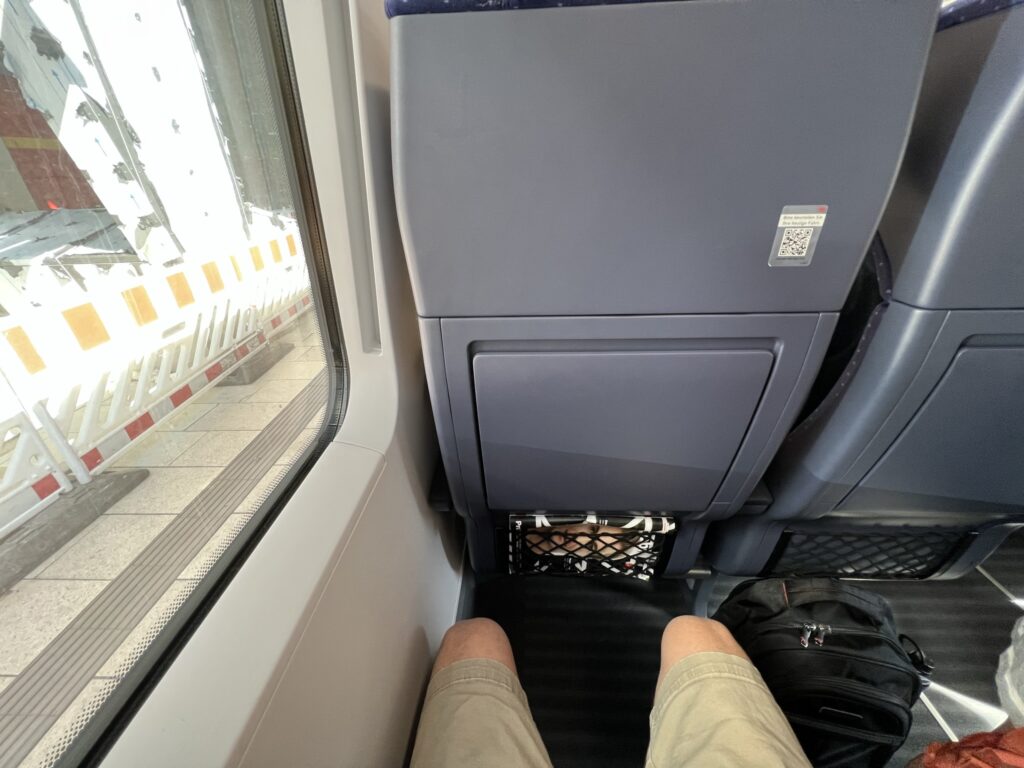 A QR code on the back of each seat led to DB's Wi-Fi portal, offering a free but not always stable Internet connection, seat check-in for those without a seat reservation, route information and speed, and a limited selection of movies and TV shows.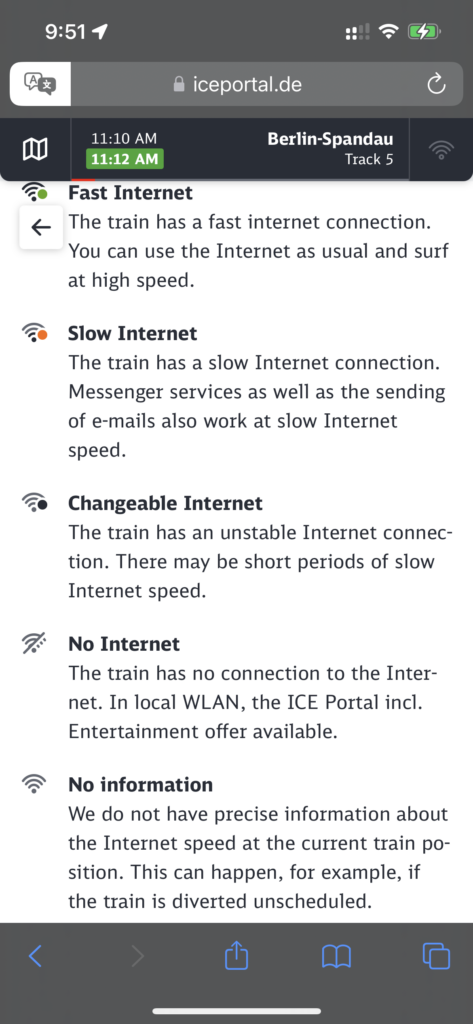 While passengers could not actually order through the portal, an extensive menu of food and beverages with real-time availability was offered.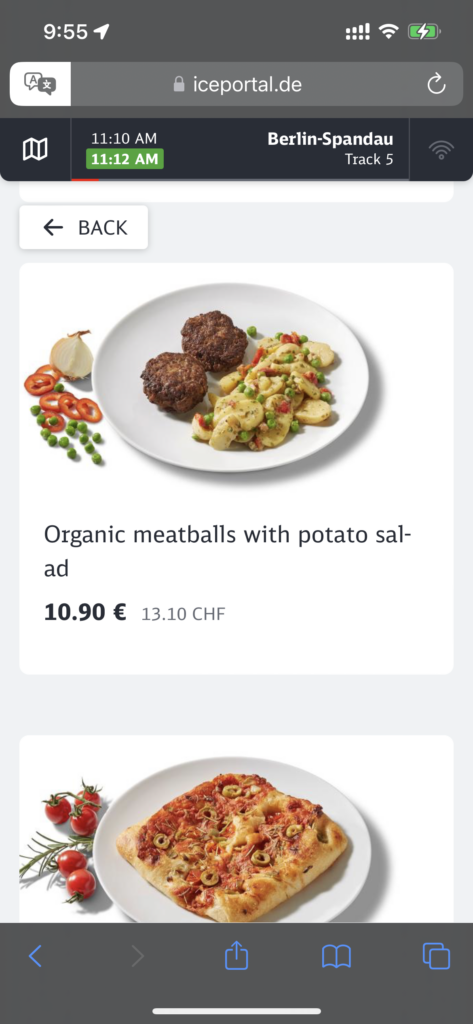 I purchased a simple filter coffee, served piping hot, for €3.61.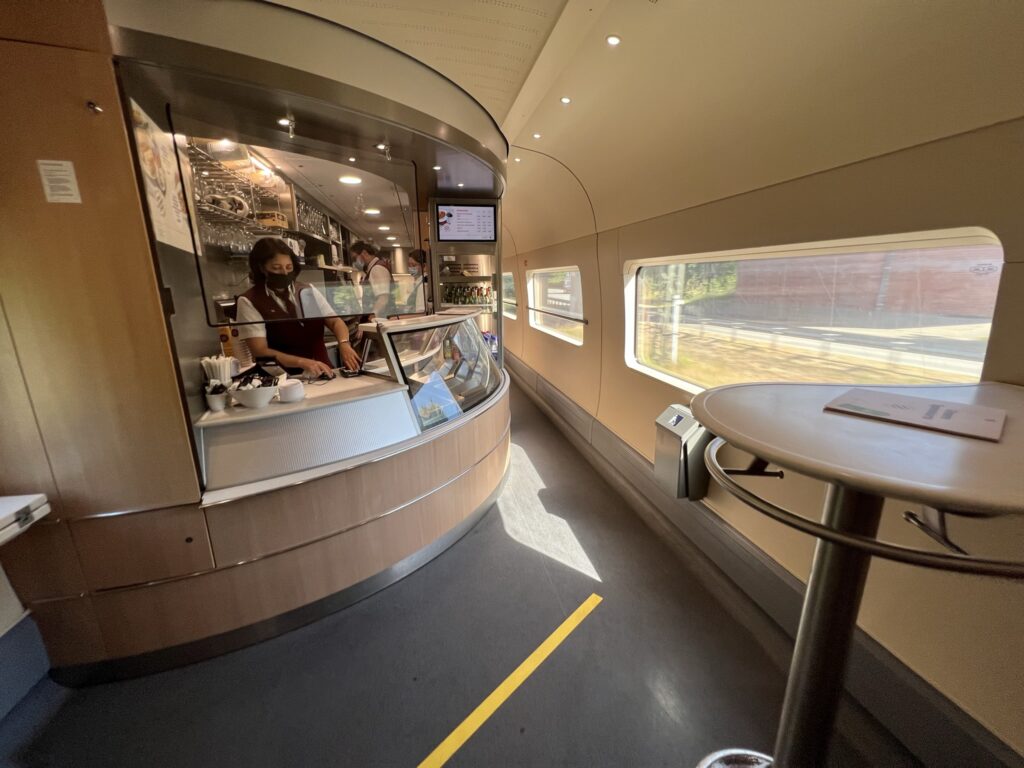 As a somewhat frequent Amtrak Northeast Regional and Acela rider, what struck me the most was the smoothness of the ICE ride even as the train moved through switches.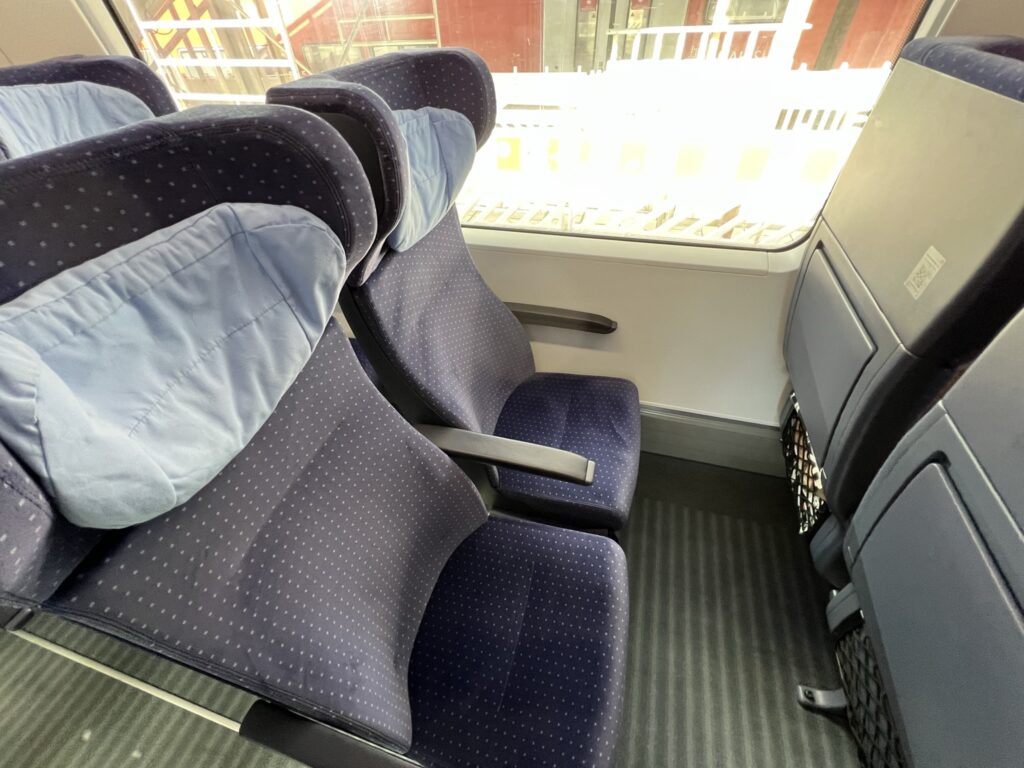 A speed of 142 MPH may be on the slow end for European high-speed rail, but it's approaching the highest of the high speeds available in the United States. Even at half that speed, Amtrak's trains toss riders around worse than any turbulence I've experienced on a flight.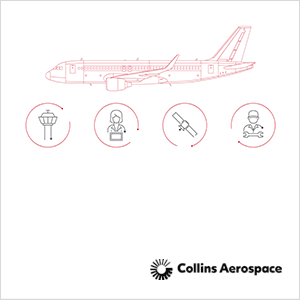 A premature push notification from DB announced our on-time arrival into Berlin HBF, but the train was briefly held just short of its arrival into the station which pushed our arrival just a few minutes past the scheduled time.
Overall, and apparently much to the surprise and disbelief of many Germans on Twitter, I enjoyed my ICE experience and the nearly on-time arrival. Is this the highest speed train in Europe? Not even close. But it got me to where I wanted to go quickly, comfortably, and for a reasonable fare.
As an American, that is regularly more than I can ask of the trains here at home.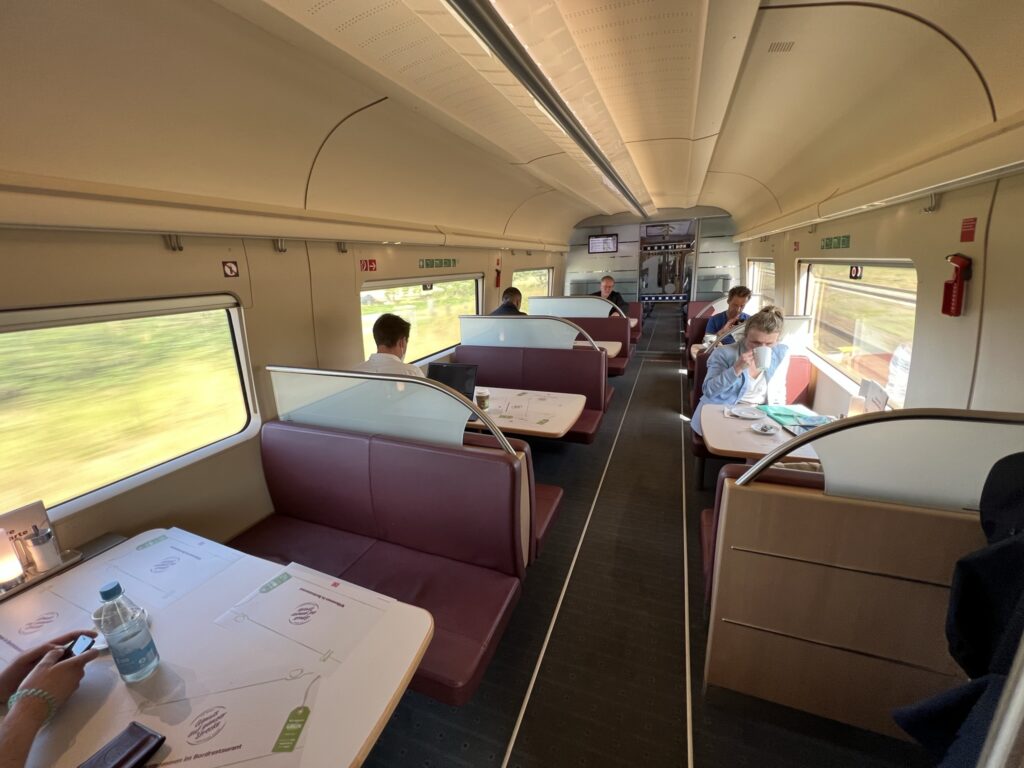 Related Articles:
All images credited to the author, Jason Rabinowitz