In the legend of the miracle of the roses performed by Saint Elisabeth of Hungary and Thuringia, the blessed saint is discovered distributing food hidden in her cloak to the poor against the express wishes of her husband, who catches her disobeying him and forces her to open the cloak. Miraculously, the food has been transformed into roses.
A modern-day traveler's equivalent is turning up to a gate to find the Lufthansa CityLine Bombardier CRJ you were expecting has been transformed into an Embraer E195 operated by Air Dolomiti. The Lufthansa CRJ passenger experience from my home airport of Lyon is consistently terrible, not so much because of the aircraft itself but because the airline and especially its ground handler Aviapartner are especially bad at communicating the special cabin baggage situation on a CRJ. But the CRJ itself is also a squeeze, and having to unpack your cabin bag on the tarmac is a pain.
Why are airline pre-departure emails so terrible? Ten bizarre, unexplained icons (I get everything but a second plane and an empty plane?), but the baggage info is actually incorrect: there's no WAY a bag that size fits in the CRJ overhead bin on my first flight. #PaxEx pic.twitter.com/XzP9uEP9Bf

— John Walton 🏳️‍🌈🇪🇺 thatjohn@social.coop (@thatjohn) March 27, 2019
And so I was delighted to see an upturned winglet peeking through the window, and to hear a cheery "buongiorno!" from the crew on boarding.
Business class on this flight stretched two rows back, and was the usual Lufthansa standard of no-neighbour 1-1 on the 2-2 layout. The seats were the standard E-Jet model, which I believe is an ex-Zodiac product, but were so wonderfully wide after expecting the narrow CRJ seats that I felt like rolling around in them.
They were also clad in a delightful shade of teal, as was the cabin wall in front. Say what you will about porcine cosmetics in #PaxEx, but the color, materials and finish of this cabin were remarkably cheery and stood in real contrast to the grey of Lufthansa.
It's perhaps a mark of how far intra-Europe business class service has fallen that I was surprised and delighted to receive a pre-departure bottle of mineral water from the crew, which was accompanied shortly afterward by the traditional Lufthansa Group moist towelette — although not, I noted, the usual Lufthansa version.
Once in the air, I investigated the Lufthansa Systems BoardConnect inflight streaming entertainment, which was… let's say 'present'. The system worked fine, and the moving map was great, but apart from some city guides to exciting destinations that were not my destination the only content was some corporate videos. (I realize that I am precisely the market for a short video or two presenting the airline's brand, #PaxEx and anniversary livery, but also realize I am the exception here.) From a content perspective, there's room for improvement, and many a content service provider ready to sell some cheap but engaging short-form material to the airline.
Lunch was served swiftly and cheerily, with the Settimocielo (seventh heaven) service featuring a tasty bean salad with poached chicken, a warmed roll, and a Ferrero Rocher, served on very on-brand teal plates and mugs. It was nothing hugely exciting, but it was well-done and the little chilli peppers had a good kick.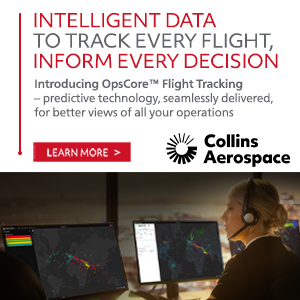 The Italian sparkling wine — Air Dolomiti has a rotating selection of wines and hands out a delightful little leaflet to explain them — went down a treat while gazing out the E-Jet's large windows to the Alps. A bowl of delicious lemon chocolates passed down the aisle and the aircraft joined the usual queue for Munich airport that involves flying halfway to Austria before turning and ending up parked at the regional jet gate farm to be bussed to the terminal.
Air Dolomiti's aircraft, cabin, and service were a revelation and a pleasure, from the soft product things like a bottle of water before departure and a little chocolate before landing to the hard product of the E-Jet. This flight reminded me that Eurobusiness can be good, it can have a signature feel, it can have a warmth and a joy to it. But I didn't book Air Dolomiti. I booked Lufthansa. And there's something of a problem for Lufthansa if the reaction of an educated paying customer to not flying one of their aircraft is "oh, thank god, it's a miracle".
Related Articles: