London Gatwick has always played second fiddle to Heathrow, with premium carriers like Virgin Atlantic and British Airways basing only a limited fleet amongst the sea of easyJet orange. Yet, despite being geared towards a leisure market, BA does maintain a large lounge complex in the South Terminal with (almost) all the trappings of its Heathrow equivalents. On a recent seasonal flight from Gatwick, I was delighted to learn that this outpost offers a refined and intelligent product, even if it is showing its age.  
The premium experience begins at checkin. BA has a dedicated checkin space located in a corner of the South Terminal, where the desks are enveloped in a curved wall of stylish leather benches and occasional tables.
The friendly checkin agent directed me to look for the JD Sports outlet once I cleared security and, sure enough, almost hidden from view, was a small hallway leading to the business lounge. Gatwick organises its lounge spaces in a stacked formation off of the main terminal shopping area. It is an efficient use of space, even if the setting itself isn't luxurious.
Nevertheless, I arrived at the complex and was greeted by a friendly receptionist, who directed me into the Club Lounge, which aligns with BA's Club Europe and Club World business class products. BA also offers a "First" lounge, which caters to the most loyal frequent fliers. 
Despite it being a peak time for leisure routes from the airport, the Club Lounge did not feel crowded at all. That's not always the case, of course. But on this occasion, there were plenty of empty seats dotted around, and the team of staff worked hard to keep it clean and tidy. 
The BA lounge inhabits a large square space on the upper level of the terminal building. Enormous outer walls, with floor-to-ceiling windows, bathe the space in light, whilst internal divisions provide some intimate nooks in the centre. A brilliant move by the designers was to house the bar and buffet within this central construction, shielding the airy seating areas from noise and smells. 
Before taking a seat, I took a little tour. This lounge provides all the features you would expect, including a quiet zone for passengers who really need to knuckle down and get work done.
Runway Girl Network reckons that the serried ranks of leather chairs facing each other — found at lounges around the world, including this one — need a bit of a rethink, as the 'premium leisure traveller' segment grows . I certainly hear that, though there are surely still some passengers who appreciate BA's functional work space. Those passengers were scarce, however, on a Saturday morning.
Towards the far end of the lounge is a children's play zone, which faces outwards towards the exterior wall, again limiting noise pollution for the rest of the space.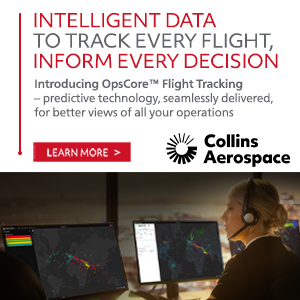 Showers are also provided, but I did not use them this time. 
The interior of the lounge is very well appointed. The leather seats and wood furniture, in reds and greys, are high quality and in good condition.
The muted palette is perhaps not as exciting as other lounges, but I found it very soothing.
I sat down at a table overlooking the terminal and runway, and felt instantly relaxed. As far as I'm concerned, the only real downside to the interior is that it's unfortunately quite dated. Accent walls of wine bottle stacks and nondescript pillows overlooked by rattan light fittings may have been innovative in 2000, but now they feel almost like a time warp.
I applaud BA for the quality of the fittings, but I personally believe that a revamp is overdue.
I arrived just in time for breakfast, so I availed myself of the buffet. Hot breakfast options were on offer, as well as cold fruits and cereals. Whilst the eggs and hash browns were fine, I was most impressed by the pastries, which were some of the best I ever had in an airport, or indeed a bakery.
Coffees, teas, and juices were available. The Union Roast coffee was slightly bitter, but I was pleasantly surprised to see decaf available from the machine espresso-based drinks.
BA offers a premium self-service bar at all times, including wines, Prosecco, and top quality spirits like Ciroc Vodka. But I'm baffled that Champagne is only available on request. Not only that, but there were no obvious signs at the bar that this was on offer at all.
It feels incredibly cheap to hide the good stuff away from paying passengers in lieu of Bottega Prosecco. I really hope that BA changes this policy in the future.
Nevertheless, I reckon that this lounge is a standout in both the airport and the BA lounge collection. The excellent fittings, if dated, add a touch of sophistication, whilst the smart interior design maximises enjoyment for all whilst minimising noise.
The breakfast provisions were excellent, and the staffers kept the buffet well stocked. The lounge itself was clean and fresh. Aside from the stinginess of the Champagne protocol, BA has provided a refined offering of its established ground experience, and I would recommend it.
Related Articles:
Featured image credited to Fintan Horan-Stear