Flying between Europe and Japan is strange at the moment. With the reciprocal travel bans over Russia after its latest invasion of Ukraine in February, flights from Europe fly east through Europe and over the Caucasus, while flights to Europe also fly east — over the Pacific to Alaska, over Greenland and east of Iceland. It adds a few hours, and it's timetabled over what is now the long polar night.
Flying from Tokyo Haneda to London Heathrow — thanks to just over 100,000 frequent flyer points and about $350 in fees and charges — in Japan Airlines first class just before the northern hemisphere's winter solstice, I had a luxurious amount of time to contemplate just why the JAL experience is one I've happily repeated on miles several times now, and would do so again.
Part of it is the seat. It's not a suite, but it's a lot more comfortable than some of the suites I've been fortunate enough to try. JAL's seat is a wide, almost infinitely adjustable armchair that allows you to take many positions in seat mode, covered in a buttery leather with warm wood-effect panelling on the table and the arm console. 
It's just the right combination of browns, tans and beiges to feel very premium Japanese, without resorting to anything obvious. It's very well thought through, all the way down to the cocktail table surface being inclined at a couple of degrees to account for the angle of attack of the aircraft in cruise.
In bed mode, it's one of the largest in the sky, and with the reversible Airweave mattress in your choice of a hard or soft sleeping surface, I caught many a wink on what was effectively a very long day flight aboard a 777-300ER taking off at 0900 and arriving 14 hours later at 1500.
Part of the JAL experience is also the food and beverage offering. Much of Japanese cuisine lends itself exceedingly well to inflight dining, and JAL's kaiseki-inspired tasting menu is a delight.
Always seasonal, this December menu focussed on winter delicacies including lobster, scallop, snow crab and clams, and it was absolutely delicious. Standouts were the scallop dumpling in dashi stock, as well as the lobster with its tomalley and canola blossom.
On the wine side, the 2007 Salon remains the rarest Champagne served in any first class cabin, and is at this point almost priceless: I asked my local wine merchant in France how much a bottle would go for retail, and his response was that it's so rare as to essentially be priceless at this point. It's an absolutely exquisite experience to taste, and JAL only loads one bottle per flight — which went quickly, alas, with an eight-passenger cabin, but I can understand not having bottomless quantities.
The second option on board is Drappier's vintage La Grande Sendrée 2012, a rich, creamy and biscuity Champagne that is both a rarity and delicious.
JAL's choice to have new world wines linked to Japan in addition to the usual Bordeaux is superb: my flight offered the Kusuda Pinot Noir from Martinborough in New Zealand, and entirely delicious it was too.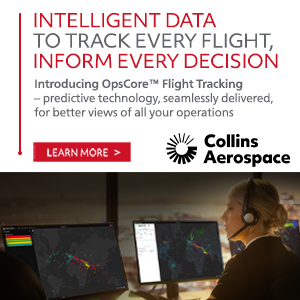 Part of the experience is also the crew, who are uniformly delightful, responsive and embody Japanese omotenashi hospitality.
It's always a pleasure to have the senior purser onboard greet you personally as the plane is preparing to depart, and the flight attendants dedicated to your side of first class as well.
This paean is not universal, and JAL's first class isn't perfect. Much could be done in the realms of soft drinks: while its Sky Time in-house beverage is always tasty, and its Queen of Blue tea a lovely experience to sip from a wineglass, juices are just long-life, Minute Maid-branded, and restricted to orange, apple and tomato.
Competitor ANA usually has a seasonal premium juice option (I've enjoyed the mikan clementine and cloudy apple before), while other airlines go for freshly squeezed or at least premium refrigerated juices.
Inflight entertainment content was a little weak, with too many interesting programs only available in Japanese and not enough international language travel content about Japan. The screens are, at this point, disappointingly small, and the matte finish combined with a lack of brightness means they're at their best only at night.
Inflight connectivity, meanwhile, was provided via Panasonic Avionics' Ku-band satellite network. JAL offers a complimentary code for the full flight for first class passengers — but, as advised by the crew before takeoff, the service cut out over Alaska and didn't come back until about Iceland. While it worked, it was pretty good: email worked fine, while text- and photo-based socials were slow but usable, although anything video-based, like Instagram stories or TikTok, were so laggy that I gave up.
But I didn't really mind: the crew had explained the problem and why it was happening, and it was nice to have some enforced contemplative time.
Keeping my windows open during the polar night in the hope of seeing some northern lights, I watched the last moon of 2022 rise as a thin waning crescent over Greenland, sipped my Grande Sendrée, and considered my enormous good fortune in being able to have this delightful experience.
Related Articles:
All images credited to the author, John Walton