Underscoring the enduring popularity of inflight live television, a staggering number of airline passengers watched the FIFA World Cup Qatar 2022 games onboard aircraft featuring Sport 24 and Sport 24 Extra — the channels which broadcast live sports content 24 hours a day on international longhaul flights, are produced by IMG, and are available exclusively in-flight from Panasonic Avionics.
While Panasonic is still tallying the numbers, the inflight entertainment and connectivity giant tells Runway Girl Network that at least 3.5 million seats tuned in, with passengers watching 1.05 million hours of World Cup content. Some passengers will view a game on the seatback IFE screen while watching another match on their personal device.
Data from an additional 150 tails in the Middle East are expected to be available by early January. As such, these impressive figures will likely increase.
For nearly a decade, Panasonic Avionics has offered an IPTV service to global airlines through a partnership with sports and events company IMG. A new five-year pact, forged in January 2021, gave Panasonic all international inflight rights to IMG's popular Sport 24 and Sport 24 Extra channels, enabling it to exclusively provide the channels to any airline, regardless of their IFE system or inflight connectivity network.
In September of this year, IMG announced a deal with Federation Internationale de Football Association (FIFA) enabling Sport 24 and its secondary channel Sport 24 Extra to show live coverage from the World Cup. That, in turn, enabled Panasonic Avionics to pipe the World Cup matches to its airline partners.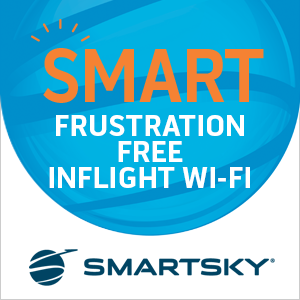 Most passengers who watched the World Cup games in-flight via Sport 24 did so on aircraft fitted with Panasonic's own Ku-band satellite-supported eXConnect inflight connectivity solution, company VP, Connectivity Business Unit John Wade confirms to RGN.
However, some Inmarsat Global Xpress IFC-equipped aircraft also offered Sport 24, he notes. Qatar Airways, for instance, in November selected Sport 24 in partnership with Inmarsat to provide its passengers with 56 live World Cup matches as well as other major sporting events directly on their personal devices, on flights equipped with the airline's 'Super Wi-Fi' service, which is powered by GX.
American Airlines, ANA, Emirates, Etihad Airways, JetBlue, Lufthansa, Turkish Airlines and Singapore Airlines are also among the roster of carriers that offer Sport 24. Passengers certainly appreciate having access to the content in-flight. A video of Turkish passengers joyfully celebrating Argentina's World Cup victory on an Istanbul-Buenos Aires flight, has attracted attention in the news and on social media.
Panasonic's live television service is enabled by its third-generation (Gen-3) communications network of high-speed Ku-band satellites. According to Wade, the Gen-3 network, which uses a nextgen Newtec modem, is seeing "very strong performance" even as take rates rise as aviation accelerates out of the Covid crisis.
Over the years, the relevancy of inflight live television has been a point of discussion in industry. During the pandemic, for instance, some IPTV deployments were deactivated as airlines sought to slash costs. Yet there is clearly global interest and demand in major live sporting events, as evidenced by airlines' continued adoption of various inflight live TV services, and the viewership stats emerging from Panasonic around big events.
"It shows, if nothing else, that connectivity is really an inherent part of aviation today and it's never going to go away," said Wade.
Related Articles:
Featured image credited to Panasonic Avionics