American Airlines has tapped DirecTV and Dish to bring inflight live sports and news networks to its passengers' own devices.
Customers traveling on any of American's domestic narrowbody aircraft have free access to NFL Network; ESPN + ESPN2; FOX; FOX NEWS; ABC; CBS; NBC; CNBC; CNN; TNT and USA, the airline confirms to Runway Girl Network.
In recent years, American has fitted the majority of its narrowbody fleet with Viasat's Ka-band satellite-supported inflight connectivity. Its remaining narrowbodies carry the Intelsat (formerly Gogo) 2Ku IFC system.
"Investing in our Wi-Fi technology has allowed us to deliver more than movies and TV shows," explains managing director of premium customer experience and onboard products Clarissa Sebastian in a statement. "American works with innovative partners to provide consumers with content that reflects our customers and their passion points, and we know being able to watch live sports is really exciting for many travelers."
Providers of the live television channels "are DirectTV and Dish", the carrier tells RGN.
Neither provider is new to the inflight world, with DirecTV and Dish long supporting JetBlue and Southwest, respectively. Various IPTV solutions have been on offer for years.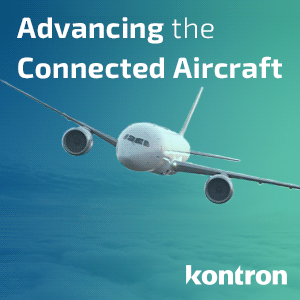 However, American's decision to offer inflight live TV via its connectivity networks is timely. The US major has largely eschewed seatback IFE on single-aisle aircraft, opting instead for what it calls "lighter" and "efficient" wireless entertainment and satcom.
The carrier has given no indication that it intends to follow United in opting to fit its narrowbodies with embedded systems like Delta.
American nonetheless wants passengers to have a compelling onboard experience via their own devices. Its live TV announcement corresponds with the start of football season. Indeed, American drafted professional football legend Michael Irvin to create a tongue-in- cheek social media video to help bring life to an inflight entertainment brainstorm.
Related Articles:
Featured image credited American Airlines