Southwest Airlines is vowing to strengthen its commitment to upgrading internal systems, as its employee unions blame antiquated crew scheduling software and poor communication tools as factors contributing to the carrier's staggering wave of cancellations and delays this holiday season.
"The tools we use to recover from disruption serve us well 99 percent of the time, but clearly we need to double down on our already existing plans to upgrade systems for these extreme circumstances so that we never again face what's happening right now," Southwest CEO Bob Jordan said in a video statement posted on the evening of 27 December, as reports of stranded passengers and displaced crews continued to hammer the carrier's reputation.
"I am apologizing to them [employees] daily and they'll be hearing more about our specific plans to ensure the challenges that they faced the past few days will not be part of our future," assured Jordan, who explained that brutal weather set off a cascade of events that led the point-to-point carrier to cancel and delay thousands of flights over the holiday weekend and into this week.
Southwest was not the only airline impacted by the winter storm that swept across the US over the weekend. But while other carriers largely recovered, Southwest's operation went into meltdown, leaving crew members and passengers displaced. Among the factors contributing to the nightmare, pilot and flight attendant unions point to the airline's crew scheduling software which apparently buckled as Southwest sought to reposition planes and crew around the system.
"This is basically the house of cards has fallen," Lyn Montgomery, the president of Southwest's flight attendants' union, TWU Local 556, said in an interview with NPR.
This is something that TWU Local 556 has told the company over the years — the pilots union has said the same thing — that we need to invest in our IT infrastructure, that the systems we have in place cannot handle the operation that we utilize today. And eventually, we're going to have a system failure so grave that something of this magnitude could happen.

And today, we have this situation where we don't even need to say the evidence anymore. It's all here, that this has happened.
She described scenarios where flight attendants have had to spend the night in terminals and lounges, and "wait on hold for unbelievable amounts of time for instructions from crew scheduling. Flight attendants have sent us their screenshots of their holding times, and it has been anywhere from three, eight, 12 and, most egregious cases, 17 hours."
The Southwest Airlines Pilots Association in a published statement said: "Once again, we call for investing in infrastructure that will improve conditions for both our passengers and pilots. Infrastructure in the forms of crew scheduling software that takes into account our point-to-point network, a modern collective bargaining agreement that reflects best practices in today's demanding operation, and communication tools that would have allowed for displaced crews to remain in constant contact with our company. SWAPA has communicated the need for those innovations to both CEO Bob Jordan, as well as his predecessor, Gary Kelly."
According to Collins Aerospace's FlightAware service, some 64% of Southwest's flights were cancelled outright on 26 December alone, and 61% on the 27th.
Over the next few days, Southwest will fly a reduced schedule and reposition its crews and aircraft, said Jordan, adding that the carrier is optimistic it will be back on track before next week.
But many travelers say they are 'out of pocket' as they seek to make alternative arrangements and hotel accommodations. And as such, the US Department of Transportation, led by Transportation Secretary Pete Buttigieg, is examining whether cancellations were controllable and if Southwest is complying with its customer service plan.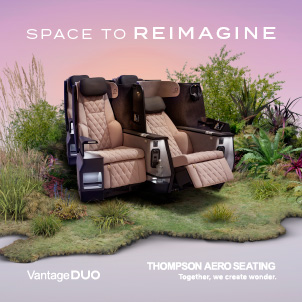 Buttigieg spoke with union leaders and Jordan "to convey the Department's expectation that Southwest meet its obligations to passengers and workers and take steps to prevent a situation like this from happening again", said the DOT on Twitter.
It reminded travelers that Southwest is supposed to provide meal vouchers and hotels where available to passengers who are experiencing significant delays and cancellations.
Lawmakers, meanwhile, are paying close attention to Southwest's response. "Southwest cannot avoid compensating passengers by claiming these flight cancellations were caused by recent winter storms," said Senate Commerce Committee members, Senators Edward Markey and Richard Blumenthal, in a statement.
"As Southwest executives have acknowledged, the mass cancellations yesterday were largely due to the failure of its own internal systems. As such, those cancellations should be categorized as 'controllable,' and Southwest should compensate passengers accordingly."