The end of December is a peak travel period, and airlines are getting in the mood with special onboard menus including traditional European Christmas favourites from British, French, German and Italian traditions, plus local specialties in airport lounges.
Virgin Atlantic is offering celebratory Christmas dinners on days surrounding the 25th of December, including the traditional British "roast turkey with all the trimmings", as well as a delicious-sounding mushroom and butternut squash Wellington. It's super to see non-meat festive options onboard.
Desserts in Upper Class include a French-style chocolate log, the bûche de noël, and a special cheese plate.
For Premium economy and Upper Class passengers, there's a special tea service with seasonal treats: finger sandwiches include both brie-and-cranberry and cheese-and-fig-chutney, while on the sweeter side the traditional scone is now offered alongside a chocolate orange mini Christmas pudding, mince pie eclair, and a blackberry and bay leaf macaron.
A special Christmas Spirit cocktail with Champagne and Black Cow vodka will lift spirits, while nothing says Christmas like a Lindt chocolate reindeer.
Premium economy and Upper Class business passengers can expect to be presented with a personal mini-bottle of Champagne to ring in the new year for flights departing on 31 December. Chin-chin! And across cabin classes, chocolate lovers will be satiated with a variety of new chocolate desserts.
Emirates, meanwhile, is going big in its lounges and onboard for what it says will be 1.4 million passengers booked to travel across its network this December.
Lounges in Dubai will see mince pies, Stollen cake, "soaked and spiced lady fingers with a Christmas dulce-whipped ganache", a roasted chestnut and biscuit cake with lime and lemon sable. First class passengers will also enjoy gingerbread profiteroles, dark chocolate salted caramel tarts, and cinnamon orange baba.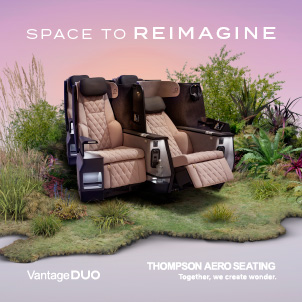 There's also a series of local festive favourites in lounges around the world for those who prefer to eat before their flights — or just to double up on the Christmas yum. In Singapore, Emirates' local representatives say, "just for this festive season, passengers can enjoy traditional festive highlights of slow cooked oven roasted turkey breast, stuffing with sage, shallots and chestnuts complemented with breadcrumbs, and a selection of roasted root vegetables to fill up on before their flights. There's even Christmas log cake, a must-have for Christmas celebrations and a favourite for those with a sweet tooth."
Onboard, the airline is focussing on seafood starters à la française: in premium cabins, it's offering lemon and herb marinated king prawns with fennel salad and marie rose sauce or cured salmon gravadlax with mustard crème fraîche.
For the main course, the three premium cabins — first, business and premium economy — will have a traditional turkey option: "roasted turkey with cranberry compote, chestnut stuffing, pumpkin with honey and thyme, potato wedges and crunchy brussels sprouts peppered with turkey bacon," Emirates says. Afterwards, try Christmas pudding with crème anglaise, a festive ginger cake with dark chocolate ganache, or a cute Santa-shaped redcurrant chocolate mousse cake.
In Economy, it's a "moreish Christmas meal featuring roasted turkey with chestnut roulade, pommes Parisienne, a medley of parsnip, carrots, and green peas, followed by a sumptuous gingerbread cake doused with cream cheese frosting and cinnamon sauce."
While they're tucking in, passengers' inflight entertainment will feature a range of music from Sia to Ella Fitzgerald, as well as current Christmas movies and "old favourites" like Love Actually, all the way back to 1964's stop-motion TV special Rudolph the Red-Nosed Reindeer. Christmas specials across TV from Friends to the Great British Bake-Off will also be onboard, while kids get a special age-appropriate Emirates present.
Emirates' A380 upstairs lounge, meanwhile, will also serve mulled wine, mince pies, panettone, gingerbread ice cream, and Christmas-themed pastries. We'll drink to that.
Related Articles:
Featured image credited to Emirates